Optimize your network connection using internet speed accelerator software. Speed up all your internet activities using this type of software. It allows you to browse faster and download everything quickly. Play online games faster using such software. It may help to improve Skype connection too.
1. Modem Booster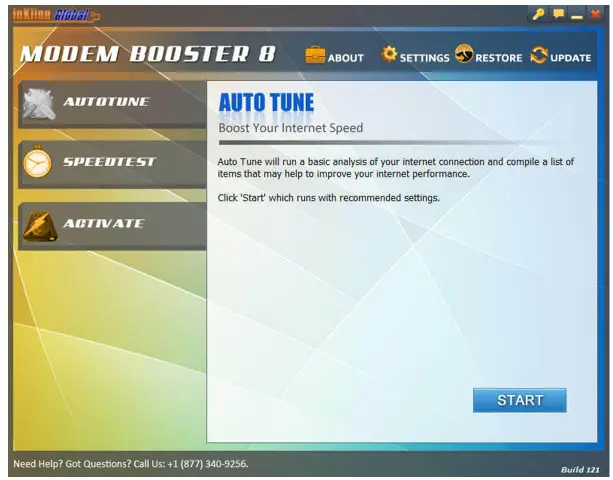 Modem Booster is an internet speed accelerator software that identifies connections and speeds them up. This software informs you what speed you can expect from your browsers. Your browsing speed may increase up to 300% using this software. Analyze the system settings of users and optimize them to enhance modem browsing performance. Download this software to start using it.
2. Throttle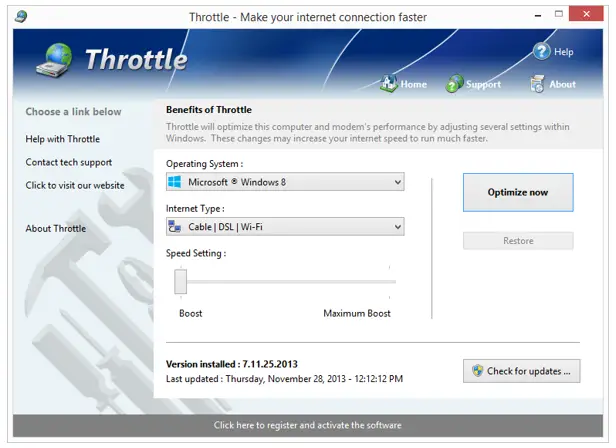 The throttle is an internet speed accelerator software that helps to enhance the speed of your internet connection. This software makes changes to your system registry directly. It will enhance your upload and download speeds. This software maintains a fault-tolerant system. This software enhances local area network speed and internet transfer speeds. The interface of this software is intuitive.
3. BeFaster

BeFaster is a tool that speeds up internet connection. This software optimizes Dial-up modem, LAN, and many other networks. You can do manual or automatic optimization, and it offers support in multiple languages. Improve the speed of your network and online games. The file size of this software is 1.20MB, and it costs $20.
4. FastNet99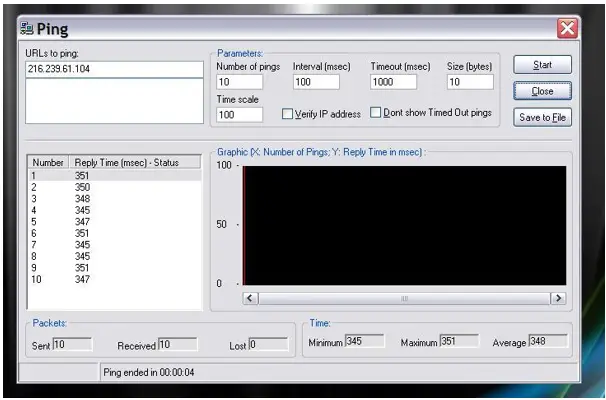 FastNet99 is an internet speed accelerator software that is free to download. This software helps to diagnose problems in your network and improve your browsing speed. This software can diagnose a variety of networks using its tools that help to run the browser at optimal speeds. This tool will continue to increase your browsing speed the more you browse. It helps to block unwanted IP addresses.
5. AshampooInternet Accelerator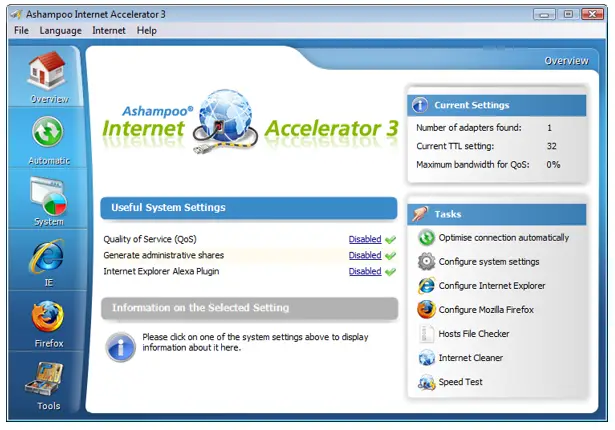 AshampooInternet Accelerator improves the settings of your device to speed up the internet connection. You can optimize network connections and reduce the load time for web pages. Achieve maximum performance using this software. You can transfer the maximum amount of data using this software without slow down. This software is available for free, and you can use it in Windows.
6. SpeedConnect

SpeedConnect is free software that helps to accelerate the speed of your network. You can speed up the connection of your internet without any networking. Speed up your modem using this software to enjoy fast internet surfing. Your connection will be secure, and you can add three more speeds to your modem.
7. TweakMASTER

TweakMASTER helps to optimize your internet connection by accelerating the speed of your internet. Monitor your download speeds using the DU Meter utility in this software. This meter gives accurate information of data flowing into your network in numerical and graphical format. You can preload web pages into the cache of your internet explorer so that you will get these web pages immediately when you need them. This feature will help you to save time.
8. WorldWeb Access Accelerator

WorldWeb Access Accelerator makes your websites faster as it loads pages quickly. This software can compress webpages and images. This software accelerates FTP downloads, and it makes web browsing faster. This software contains anti-spyware. It blocks banner advertisements and pop-ups too. This software supports many internet browsers like Firefox, Opera, Outlook, and many more.
9. Pointstone Internet Accelerator

Pointstone Internet Accelerator is an internet accelerator software that tweaks your network setting work to give you the best network connection. You can download and install this software, which is an internet booster. Launch this software and select your internet connection type to accelerate it. Restoring network settings to the initial state is easy in this software.
10. AuslogicsBoostSpeed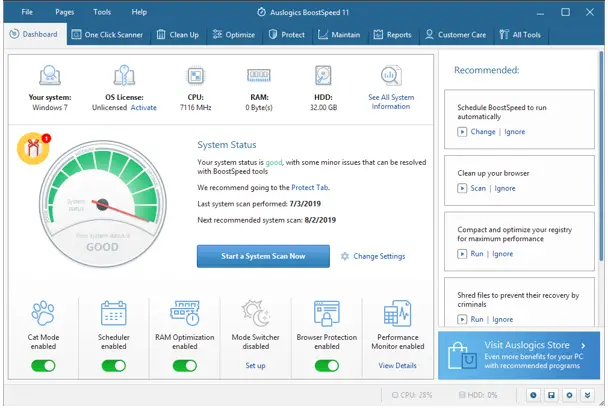 AuslogicsBoostSpeed helps to optimize your Windows 10 in a single click. You can learn about the professional version of this software to use it. This software checks your entire system to locate speed related issues and junk files. This software removes the issues without damaging your operating system. Enjoy faster downloads and better video call quality using this software. BoostSpeed has an automatic processor and memory management that ensures fast performance.