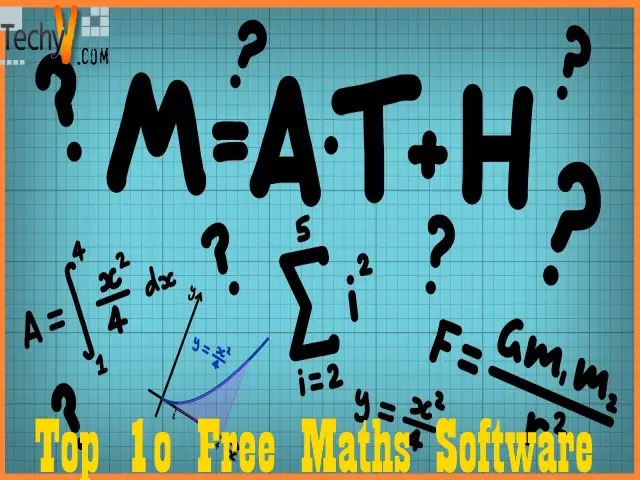 Maths software is used by students to learn maths easily. Many students will feel that they need help in understanding some subjects. Maths is a subject that many students would find difficulty in learning. Learning Maths online would be an efficient way to clear all your doubts. Various maths software is available online to aid students in the learning process.
1. Prodigy Game

Prodigy Game is a software that will help kids to learn maths easily. Learn maths in a fun way from home or school. Create a free account to use this software. This adaptive learning platform will motivate students to learn maths. Engage students as they explore this software. Students have to answer math questions to complete quests. Visualize the progress of students. Motivate students to learn maths efficiently using powerful tools. An account for parents is available in this software to view the progress report of their child. Teachers can engage their class students using this software.
2. Math Training for Kids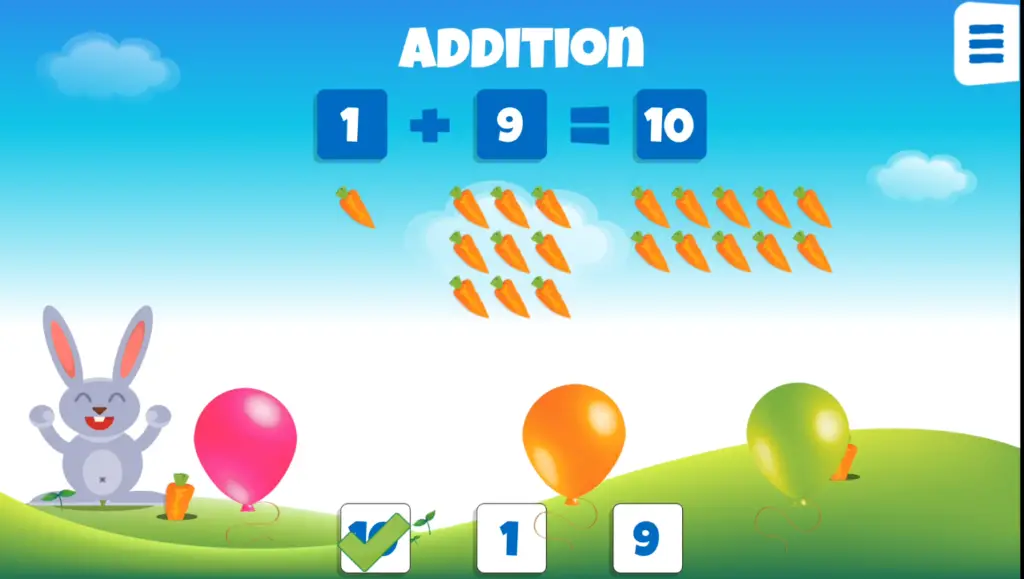 Make your kids learn Maths using Math Training for Kids software. It is a memory game application that will make the mind of your kids sharp in maths. Numerous activities are available for each operation in math in this application. This application is easy to use and is free for android users. Beautiful graphics are in this software to attract the attention of your child. Test the mental ability of your child using this application. The test section in this application allows you to make your child solve the maximum number of questions at a specific time. This application also allows your child to study tables efficiently.
3. CK12

CK12 is math software that is available for grades one to five. This software will also guide you in learning topics like Geometry, Statistics, Trigonometry, and Algebra. Prepare for your tests using this software as it helps to master concepts easily. Join classes to learn and get assignments from your teachers. Save all the materials that you study from in one place in this application. A concept-based learning approach is available in this software to build your knowledge in a particular concept. You can learn a concept using simulations or quizzes. Track your progress in a specific concept easily.
4. Photomath

Photomath is a math application that is available in the App Store and Google Play. Use this software to scan any math problem to get instant help in solving it. Get exact steps to learn how to approach a problem. Get multiple methods of explanation to solve a problem. View animated instructions as calculation steps as you can view a teacher teaching in chalkboard in this software. The keyboard of this application is intuitive, such that you can edit scanned math problems. Use graphs to visualize problems and interpret solutions of equations in an effortless manner.
5. Khan Academy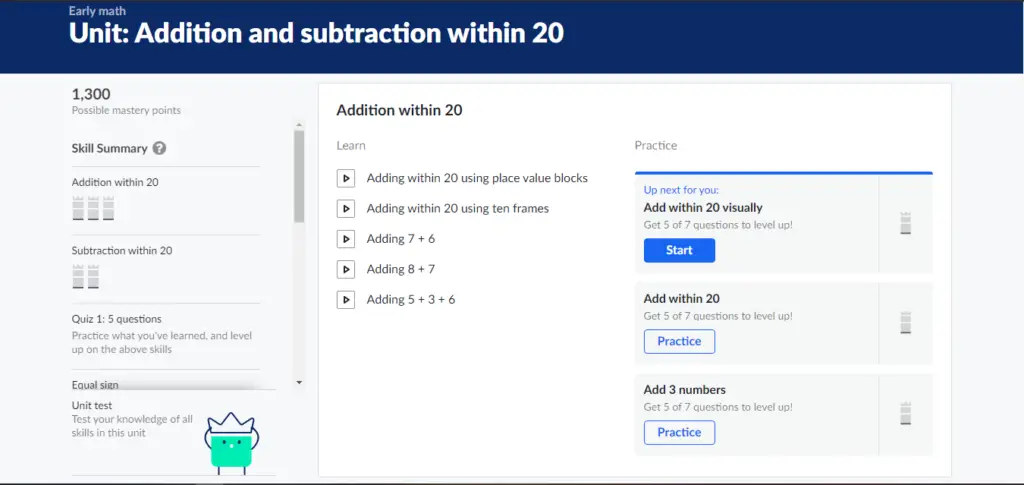 Khan Academy is a math application that provides math skills for students up to 8th grade. Learn many maths skills like basic geometry, differential equations, trigonometry, statistics, and many more. Parents can view which math concept their child is suffering from and get tips on how to help them using this software. The teacher dashboard in this software gives a summary of the class performance. You can even get a detailed report on the student profiles. This application provides a practical learning resource for all students, including college students.
6. BuzzMath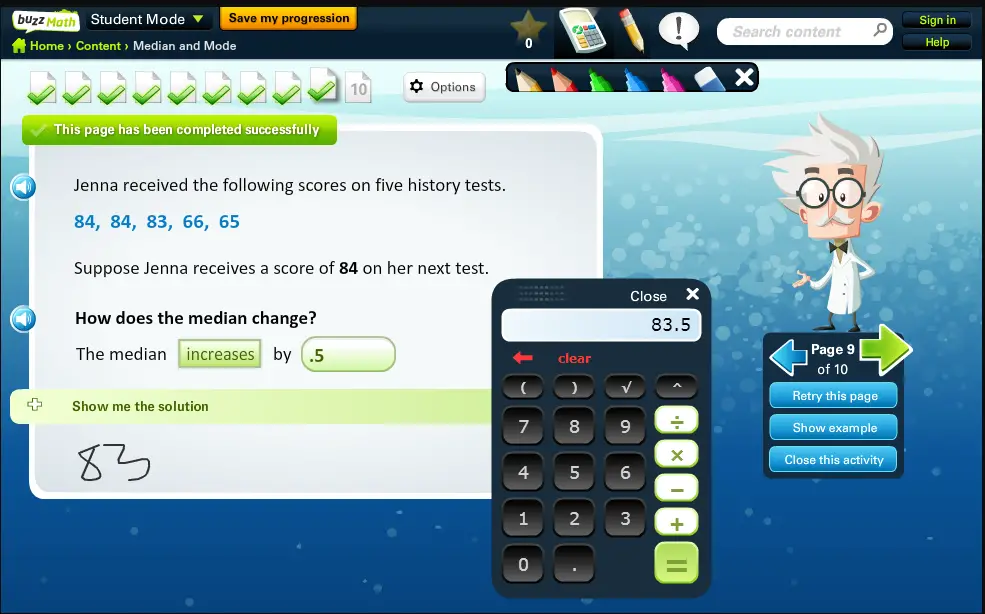 BuzzMath is math software that improves the performance of students in maths. Automated correction and differentiation tools are available in this software to save the time of teachers. Various tools are available to track the progress of students and manage reports of them. This software has an audio feature to read the text, so you do not require reading skills. Students can get instant feedback on how their performance. Send assignments using this software. Stars and badges are available to boost the interest of students in learning maths.
7. Singapore Maths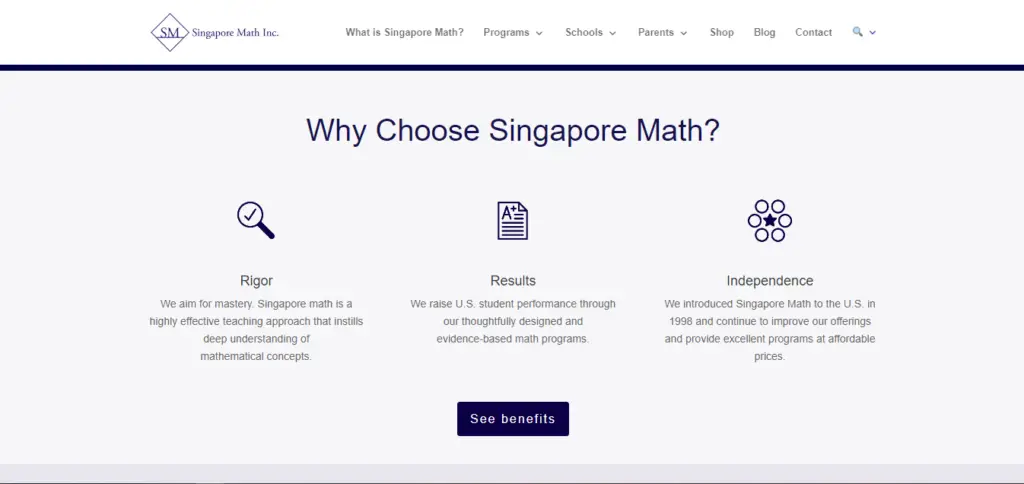 Singapore Math is a math learning application that allows students to master maths. This software makes the teaching process highly effective. Understand mathematical concepts with deep understanding using this software. A bar modeling feature is available in this software. Learn how to perform mental maths using this software as various strategies are available for students to develop their flexibility with numbers.
8. GeoGebra

GeoGebra is a learning app that includes geometry, algebra, statistics, and calculus application. It is a dynamic software used for all standards of maths, from primary school to university.GeoGebra is widely popular among students who are facing issues in solving mathematical problems. It is widely available in different platforms such as Windows, macOS, Linus, and Android. It has features like interactive geometry environment in both 2D and 3D, built-in spreadsheets, Cas, statistics, and calculus tools, and it allows scripting.
9. Geometry Pad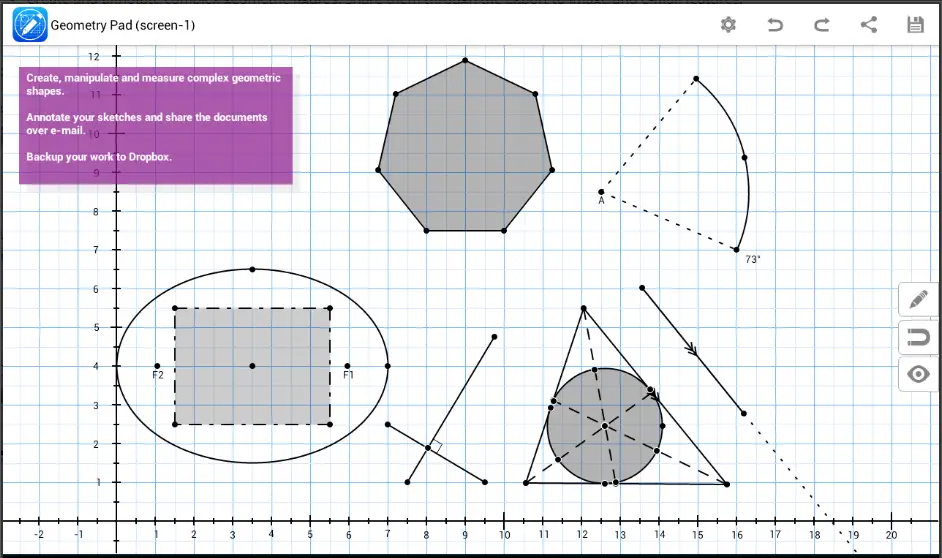 Use Geometry Pad to create basic fundamental geometric shapes, calculate metrics, explore and change their properties. It has a rectangular coordinate system where you can view a display of shapes on a scrollable and zoomable workbook. It is a personal teaching assistant that makes learning for fun and engaging. A tool to develop and improve geometric skills, and for teachers, it is an interactive application to teach. Save and load feature is available and export workbooks as an image that includes PDF or emails them to the required area.
10. Microsoft Mathematics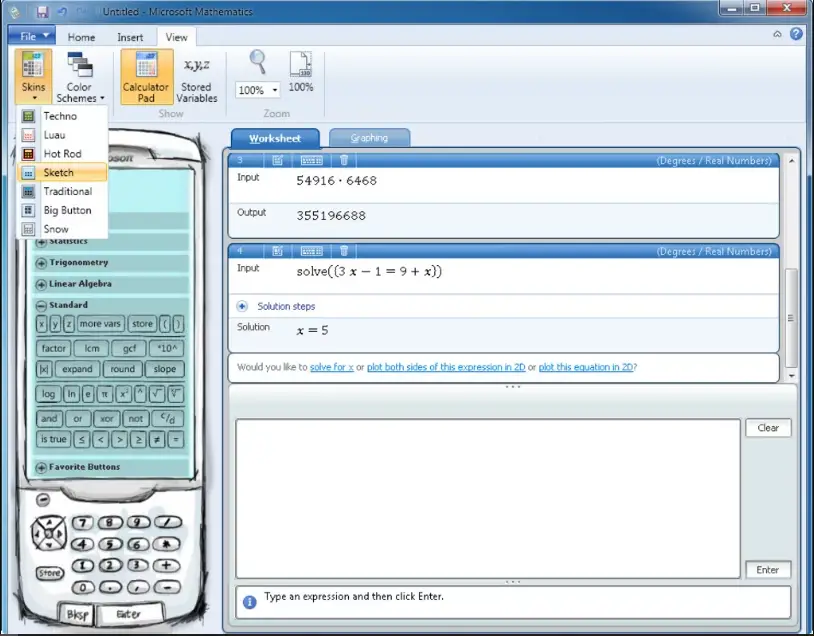 Microsoft Mathematics is a mathematical tool that helps students to solve equations step-by-step. Get a better understanding of fundamental concepts in algebra, trigonometry, calculus, and many more. It provides a full-featured graphing calculator that plots in 2D and 3D. There are additional tools in it that make the conversion from one system of units to another and help evaluate triangles and solve equations. The interface is easy and clean to use with customized color schemes and calculator skins.