1. Duolingo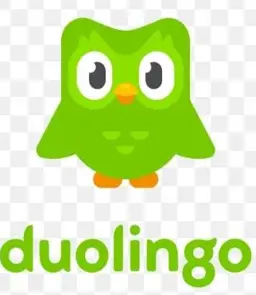 • Headquarters: Pittsburgh, Pennsylvania, United States.
• Founders: Louis von Ahn, Severin Hacker
• CEO: Luis von Ahn
• Employees: 200+
• Revenue: 36 million USD in 2018.
• It offers 95 different language courses.
• It has almost 300 million registered users worldwide.
• In 2013, Apple chose Duolingo as its iPhone App of the Year.
• Duolingo won Best Education Startup at the 2014 Crunchies.
• It was the most downloaded app in the education category in Google Play in 2013 and 2014.
Most language learning features in Duolingo are free of charge. This app has a feature named Duolingo Plus, which includes benefits such as unlimited hearts, level skipping, and progress quizzes. Duolingo mimics the structure of videogames in several ways to engage its users. The study process in Duolingo combines various methods such as listening to the pronunciation, reading sentences, voice recording, forming phrases by ordering words, and matching images to words.
2. Rosetta Stone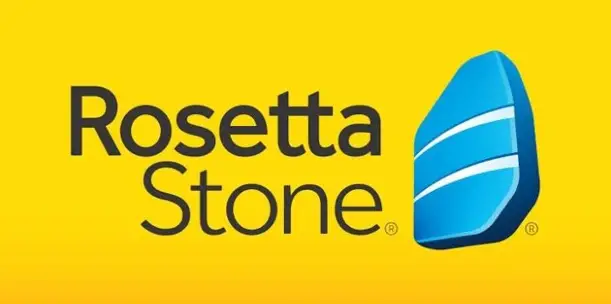 • Headquarters: Arlington, Virginia, United States.
• Founder: Allen Stoltzfus
• CEO: John Hass
• Variety of speaking focused lessons.
• Instantaneous pronunciation feedback with TruAccent.
• It offers 24 different language courses.
Rosetta stone offers versions for online in mobile use. Users can pick from multiple languages broken up into short lessons. Lessons are primarily auditory with images. The lesson structure revolves around grammar, pronunciation, vocabulary, broken down into 5 to 10-minute sections.
3. Open English
• Headquarters: Florida
• Founders: Andres Moreno, Nicolette Rankin, and Wilmer Sarmiento
• CEO: Andres Moreno
• The facility of video calls makes learning easier.
• It provides written courses for one to learn a lot every day.
It offers personalized live classes 24 hours a day, seven days a week, with teachers who are all native English speakers. It gives an environment to the students where they interact with each other. The 24/7 availability of this app is the most appreciated feature. The users can play multiple games, and it provides a very interactive session with the teachers.
4. Mango Languages
• Headquarters: Farmington Hills, Michigan
• Founder: Jason Teshubha, Mike Teshubha, Ryan Whalen, and Mike Goulas.
• CEO: Jason Teshubha
• Mango Languages offers 71 language courses.
• This application is accessible on a web browser and mobile.
This app provides every user with their unique learning style. It offers to pick up on new vocabulary, intuit unfamiliar grammatical structure, and train your pronunciation. Lessons involve listening and reading. A simplified learning environment presents the content structure, review progress, and learning activities. This app provides with frequent challenges to see the progress. Critical thinking activities encourage you to put what you're learning into practice. It provides you with tools for you to start speaking confidently.
5. Memrise
• Headquarters: London
• Founder: Ed Cooke, Ben Whately, and Greg Detre
• CEO: Ed Cooke
• It offers courses in 16 languages.
• The app has 35 million registered users.
• Memrise won the Best App in the 2017 Google Play Awards.
This app provides the features of learning new words, speed review, learning difficult words, developing listening skills, learning with local, and improving pronunciation. On iOS, speed review is not available.
6. Voxy
• Headquarters: New York City
• Founders: Gregg Carey and Paul Gollash.
• CEO: Paul Gollash
• It has over 3 million users in more than 20 countries.
• Business Insider named Voxy one of the ten best U.S. technology companies to work for in 2012.
• Available for smartphones and tablets.
Voxy is a personalized English learning platform that educates you with a course by your career, lifestyle, and education. It provides live video interactions with teachers. This app provides you with tests to grade your achievements. Voxy provides private classes, group classes, and teacher platform. Career-aligned courses and curriculum- aligned courses are also available.
7. Busuu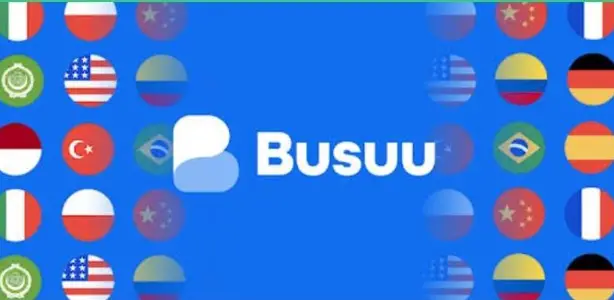 • Headquarters: London
• Founders: Bernhard Niesner, Adrian Hilti
• CEO: Bernhard Niesner
• Languages available: 12
• Over 100 million people have registered on this app worldwide.
• The company has won over 19 Awards, including the Best Language App by the German Association for Consumers Studies.
• It was selected as 'Best of 2015' Apps by Google Play.
Busuu is an interactive language learning app. It provides study material and improves vocabulary. This app provides audio dialogues, listening exercises, pronunciation challenges, language games, and interactive lessons.
8. Babbel

• Headquarters: Berlin, Germany
• Founders: Arne Schepker, Thomas Holl, Julie Hansen
• CEO: Arne Schepker
• It offers 14 different languages.
• In 2013, Babbel received the 'Digita 2013' Award.
• In 2016, Fast Company recognized Babbel as the Most Innovative Company in education.
It provides speech recognition technology to keep your pronunciation on point. It includes lessons covering a wide range of topics like travel, business, and many more. The lessons are broken down into 10 to 15 minutes, making it convenient for the users. They are designed by experts and native speakers, which give real-life conversations experience.
9. Lingvist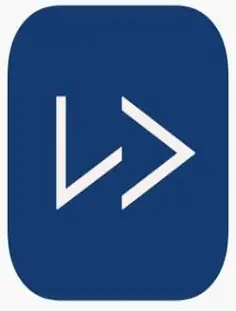 • Headquarters: Tallinn, Estonia
• Founders: Mait Muntel, Ott Jalakas, Andres Koem
• CEO: Mait Muntel
• In October 2015, the company was given the Brightest Startup by the Tallinn Entrepreneurship Awards.
• It offers six languages.
This app personalized the learning experience for the users. It helps improve your vocabulary by suggesting new words the user needs at the right time. The app provides a great selection of real-world texts and audio clips for users to see their progress. It syncs all the progress across the device.
10. Italki

• Headquarters: Hong Kong, China
• Founders: Kevin Chen, Yongyue Jiang
• CEO: Kevin Chen
• It has over a hundred million users across the world.
• This app offers more than a hundred languages.
This app allows students to find online teachers for one-on-one tutoring. The teachers provide structured learning plans for a particular language. Italki uses a different strategy to teach languages to its users. It uses games to emphasize memorization and repetition. This app helps you to write efficient articles in a particular language. The languages are taught by native speakers, which helps improve vocabulary and speaking skills.