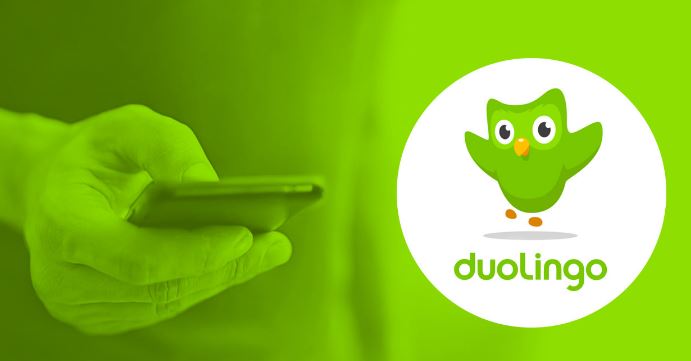 Ever thought it is late to learn a new language. No, you can learn new languages irrespective of your age. You must have heard that learning a new language enhances one's IQ. Amazing is it not?. Well, for starters this might seem like a myth. Now, learning a new language improves our chances of getting to know others especially other state or other country people. OK, enough said. So, how do one learn a new language without wasting or investing a penny? Yea, we found a way, and that is Duolingo.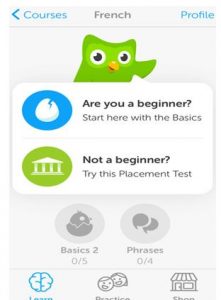 I know two languages. One might wonder in India because it is a country where you can find all language people, and not everyone speaks English. They say each language you know is like you own a new place or you become a native of a new place.
Learning with duolingo can be fun and interesting at the same time. You get to earn points for correct answers and level up as you race against the target. It can keep you on track by recording the number of days you spend in learning a new language. It is similar to a game where you lose hearts for each wrong questions. You can check the right answers immediately after the test.
You can learn 21 languages from this app. You can learn to read, write, listen and speak a new language. It is effective and 34 hours spent on duolingo is similar to a semester spent in a college. Is it not amazing!. It is completely free. No annoying Advertisements, in-App purchases, and no subscription fees. This is the best language learning companion you can give to your kids or one which you can give to yourself.
To download the App, you can sign-in by creating an account or using existing Gmail account. There is online help center that can guide you when you have an issue with the contents provided or if you face a bug in the system. The App has privacy, and it keeps the user's details safe and secure.
There are discussion forums for students to post their queries. There is an Activity stream where students can leave messages or comments, and for this, it is not mandatory for them to be friends. Immersion tab is where the students can discuss or edit an uploaded article. There are appropriate forums for students, Teachers, and parents to share their experiences or doubts.
A quote that I got from the duolingo site stated that it was recognized for helping Ireland people revive their Language. Now this quote well establishes that the App is best and useful. The App uses a video game design, and thus a user will not lose his focus or interest. It motivates students all around the world, and the App seems to help students having dyslexia, and it makes learning enjoyable. Learning a new language would engage your heart into loving new ideas.