3D Printing or Additive manufacturing is the process of creating a 3D model from the CAD model. By using the 3D printing process, there will be no wastage of material, unlike molding, etc. To do 3D printing, we need to create a 3D model and then to convert it into an STL file and sending data to a 3D printer.
Before we start 3D printing an object, we need to modify the object. So we have a lot of 3D printing software. Among them, the bellow is the best Top 10 3D Printing software.
1. ULTIMAKER CURA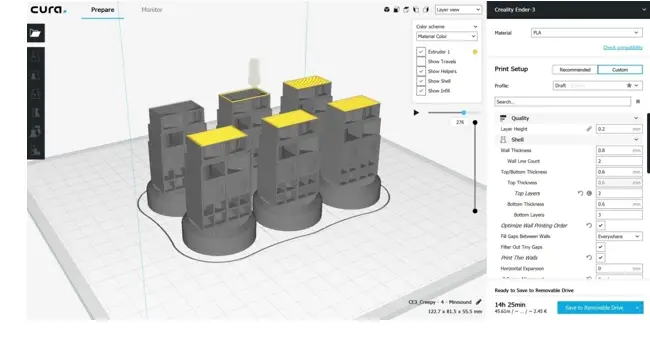 Ultimaker Cura is the best software where you can have high customization modes. It's easy to learn as a beginner. This software is free to use. It has a single user interface. The only problem with this is it takes some time to print 3D models.
KEY POINTS
We can scale the 3D model quickly.
We can easily add a printer to this software.
2. TINKER CAD
TinkerCAD software provides a simple interface, which will help us to make 3D printing easily. We can create perfect complex shapes and simple 3D models. You can start 3D printing just by one click. This software has some bug issues.
KEY POINTS
It has cloud storage.
It can easily import 2D files to 3D files to printing.
3. MESH LAB
MeshLab is an expert in editing and 3D meshes processing. You can easily prepare the design for 3D printing. It can able to create designs effectively. It has a problem with the same buttons have multiple functions.
KEY POINTS
Best for 3D printing and offsetting
We can improve the 3D printing speed.
4. SKETCHUP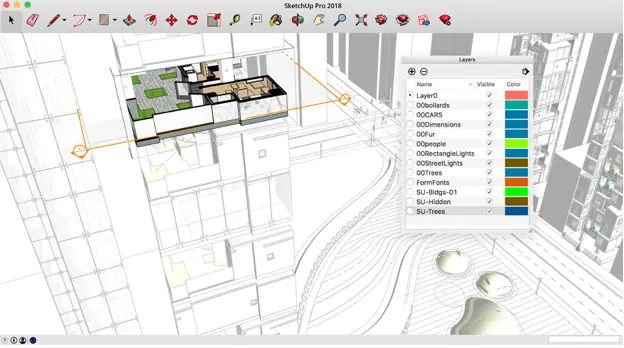 SketchUp software provides easy learning to make and print 3D designs. It's free of cost to use this software. It includes a 3D warehouse that can able to make easy components.
KEY POINTS
This software is easy to use.
It's compatible with low-end computers.
5. SCULPTRIS
Sculptris software is capable of creating stunning 3D models. This software is a boon for creative people. Its beginner-level software. We can digitally sculpt 3D models. The problem is we can't be able to make do complex 3D models printing.
KEY POINTS
It has a user-friendly interface.
6. 3D PRINTER OS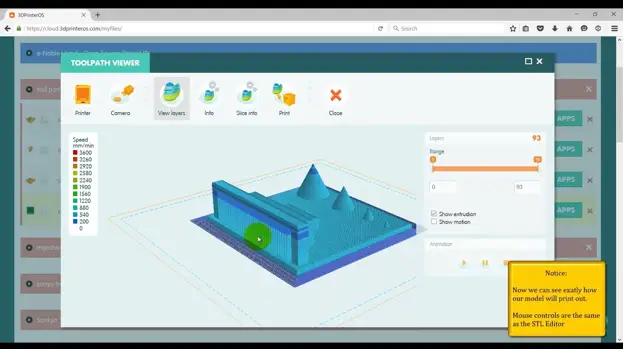 3D Printer OS software is useful in 3D printing. This software supports many 3D printers. Its functionality is good. This software is somehow complicated to use.
KEY POINTS
This software provides better quality designs and 3D prints.
7. REPETITER HOST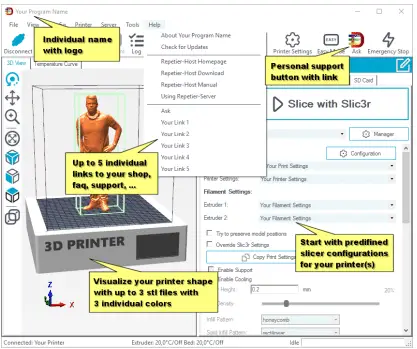 The Repetiter Host software is complicated to learn. But we can control the printer easily. The problem is the software may get struct in some situations.
KEY POINTS
Parts viewer is very easy to use.
8. MESHMIXER
MeshMixer software provides modification of 3D models greatly. It has greater functionality. It has more tools. The problem is that the software needs some improvements.
KEY POINTS
We can easily print 3D models.
9. BLENDER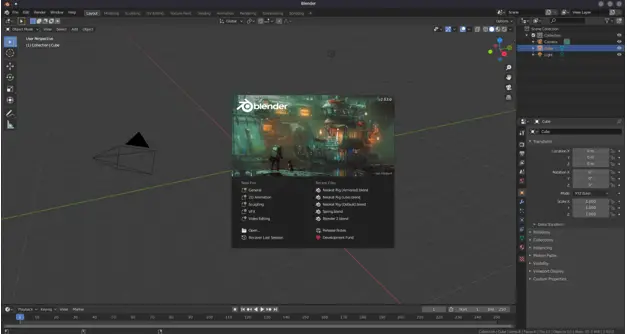 Blender software provides many functions. It provides a library, which we can able to download models. Beginners will find difficulty in learning this software.
KEY POINTS
We can do a lot of things with this software.
10. 3D SLASH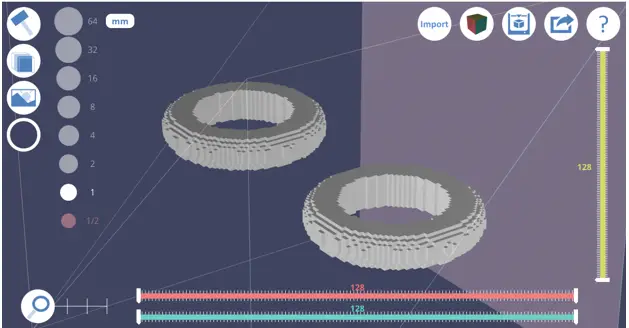 3D Slash software offers you a very easy to use user interface. We can easily print 3D models. It has a VR mode, which enables the user to imagine 3D models in virtual reality. It doesn't have many options, which makes it limited to beginners.
KEY POINTS
It's very to edit the STL file.