Backup is necessary to keep the files safe and sound because disaster can occur at any time. At times manual backup of vast data can be a tedious task. For this reason, file copy software exists. Here, let's discuss the top 10 best file copy software.
1. GS RichCopy 360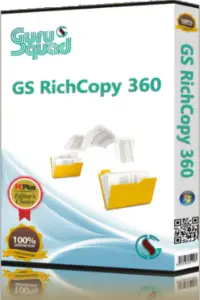 GS RichCopy 360 is a software developed by GuruSquad. The features provided are copying the entire directory, handles locked files, manages incredibly long file path names, doesn't require user intervention, error log, wizard-driven, auto-update, bandwidth throttling, optimized for WAN & internet replication, proprietary scheduler, copy files simultaneously, and user-friendly interface.
2. PerigeeCopy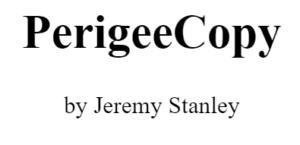 PerigeeCopy is a software developed by Jeremy Stanley. The benefits offered are overwriting, the archive bit, read-only bit, show what I am about to do, prompt for configuration when deletion occurs, uses recycle bin for deletion, skip files/directories on errors, the default option, queue system implemented, configuration, multilingual, and support.
3. File Fisher
File Fisher is a software developed by Virtual Soft. The features provided are auto-update, customization, compression support, drag & drop, preservation of file structure, automatic selection of file extension, and can also select the required file extensions or filegroups.
4. RoboCopy
RoboCopy is a command developed by Microsoft Corporation in 1996. It is a command-line prompt. The benefits provided are copying subdirectories, copy files in restartable & backup mode, copies encrypted files, creates a directory tree, specific file properties, copies files with security, and fixes file security on all files.
5. Copy Handler
Copy Handler is a file copy software developed by a company of the same name. The features provided are customization, fast, full control over the operations, faster than the integrated copying, fully configurable, multilingual, detailed statistics, progress by size, count & overall, status, automatic resume, queue support, and integration with other products.
6. UltraCopier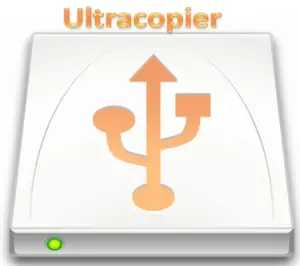 UltraCopier is an application developed by UltraCopier Inc. The benefits offered are the community, run everywhere, customizable, high performance, control, error & collision management, multilingual, on-error resume, files copy dialog, cross-platform, prediction of external anomalies, and speed limitation.
7. EaseUS Disk Copy
EaseUS Disk Copy is a clone software developed by EaseUS. The features provided are the creation of backups, migration of system, clone HDD to SSD, create bootable USB/CD/DVD, simple interface, disk partition, multiple system installations, professional tech support, UEFI boot cloning, upgrade old disk to new disk, and multilingual.
8. FastCopy
FastCopy is a freeware developed by Shirouzu Hiroaki in 2004. It claims to be the fastest copy/backup software on Windows. It supports Unicode & long file path names. It provides multi-thread support which leads to an increase in the speed of the system. It doesn't hog resources of the system because of the absence of MFC.
9. TeraCopy

TeraCopy is a software developed by Code Sector. The benefits offered are file verification, error recovery, drag and drop, faster workflow, shell integration, export reports, edit file lists, preserve date timestamps, included in DEFT, copy locked files, and favorite folder management.
10. ExtremeCopy Standard
ExtremeCopy Standard is a software developed by Easersoft. The features provided are fast file copying, auto-optimization of speed & resources up to eight times of Windows copying function, copy or move your file more efficiently, multilingual, customer support, and file management.