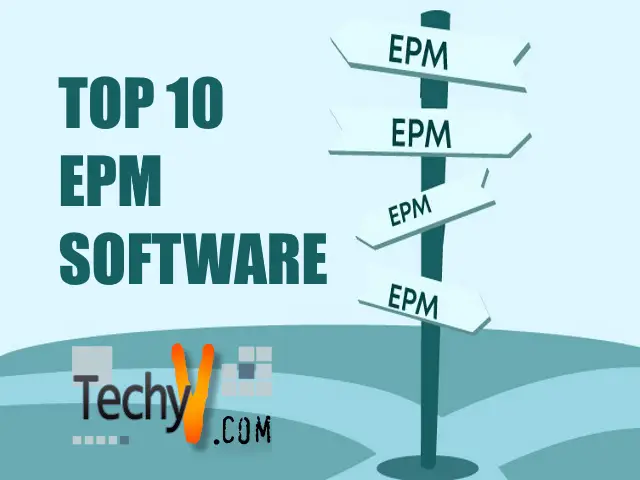 Enterprise Performance Management has been used for forecasting and planning business processes. It gives solutions to areas such as finance, marketing, operations, sales, and HCM. These applications have an impact on future market share changes. It has strategic planning, risk management, financial reporting, consolidation, and analytics. Its cost depends on the size of your business. These tools are available to fulfill all your business needs. It is known as CPM software and BPM software. EPM software has moved to the cloud-based platform. Top 10 EPM software and tools:
1. Host Analytics:
The cloud-based EPM software helps in financial planning and analytics. Host Analytics allows you to automate your business and speed up reporting. It supports forecasting, score carding, dashboarding, budgeting, and planning. It has various built-in tools for host planning, host modeling, host consolidation, host reporting, and more. You can use its features, such as dynamics reporting tools, Charts, Drag-and-drop option, dashboards, reports, Journal entries, interactive reports, GAAP and IFRS support, currency conversion, spotlight reporting, templates, team collaboration, model manager, drill-down capabilities, and many more for different purposes. Its cost depends on the size of your business. There is a free demo available.
2. Workday Adaptive Planning:
Enterprise Performance Management software has developed by Adaptive Insights. It helps you to gain insights and make smarter decisions. The cloud-based management tool has an easy user interface. You can use reporting and visuals for KPIs and trends. It offers so many features include standard and reporting features, Data Discovery and Visualization Features, platform features, and more. It has dashboards, drill-in options, multiple formats, predictive analytics, data warehouse, and so on. It has connected with applications of Microsoft, such as Excel, PowerPoint, and Word. The best tool is available for finance, collaboration, analytics, management reporting, board reporting, sales, workforce planning, etc. The product's cost depends on the number of licenses, Integrations needed, and additional options.
3. IBM Planning Analytics:
The software has developed by IBM. The application is compatible with Windows, Mac, and Web. It offers self-service analytics to all scale of entrepreneurs. It supports scorecards, dashboards, visualizations, budgeting, forecasting, insights, personal modeling, and more. It has connected with SAP Business Warehouse (BW), Oracle Hyperion, and TM1. The cloud-based tool follows security protocols and standards. It ensures full data security. It has two pricing packs, such as Express costs $867.20, and the Digital pack costs $1250. There is a free demo available.
4. Prophix: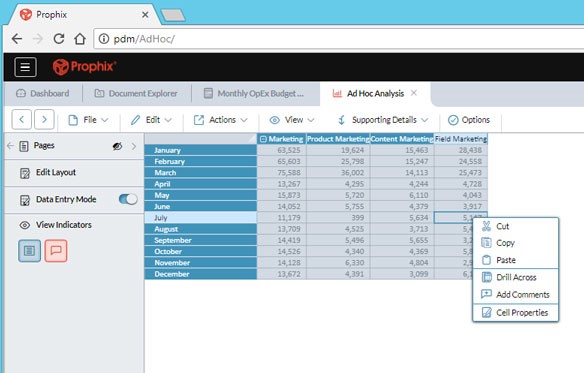 The EPM software has developed by PROPHIX software. It is available for Windows systems Mac, iOS, Android, and Web. The famous tool is available for budgeting, planning, management reporting, analysis, forecasting, re-forecasting, consolidation, personnel planning, and so on. It offers data analysis tools, currencies, income statement, balance sheet, cash flow, spreadsheets, professional services, and technical support. It has four types of financial and non-financial budgeting. It includes a new scorecard module. It offers a free demo.
5. Oracle Hyperion Planning:
Oracle has made this management tool. The cloud-based tool is compatible with Windows and Web. The software is available for various industrial sectors, such as Health Care, Educational Services, Manufacturing, etc. The demo is also available for its users. It has developed for budgeting, forecasting, planning, robust modeling, sales, financing, etc. The cost starts at $9,995. It allows you to do modeling in MS Excel, PowerPoint, and Word. It offers email notifications, alerts, and dashboards. You will have experience with bidirectional data integration.
6. BOARD:
The EPM software has developed by Board International. It runs on the Windows System, iOS, Web, and android. It is a Cloud and On-Premises based platform. It supports various types of industrial sectors, such as health care, government, consulting, real estate, and manufacturing. It allows you to direct business data modeling and Ad hoc queries. The software is available for querying, analyzing, reporting, viewing, running CPM applications, and self-service queries. It will provide a multi-dimensional modeling environment. It supports multi-lingual capabilities and multiple formats like Excel, XML, HTML, and CSV. It is a combination tool of BI software and CPM.
7. Solver:
The CPM software has been built for reporting, consolidations, planning, connecters, dashboards, and Data Warehouse. It is compatible with Windows System and Web. It supports Cloud and on-premise deployment. It supports Manufacturing, Health Care, consulting, real estate, and non-profit sectors. Its cost begins at $6,888 per year. The basic plan includes solver reporting, one power user, and one data connector. It allows you to make intelligent decisions, automate financial reporting, and forecasting processes. Sorry to say there is no free version.
8. Vena: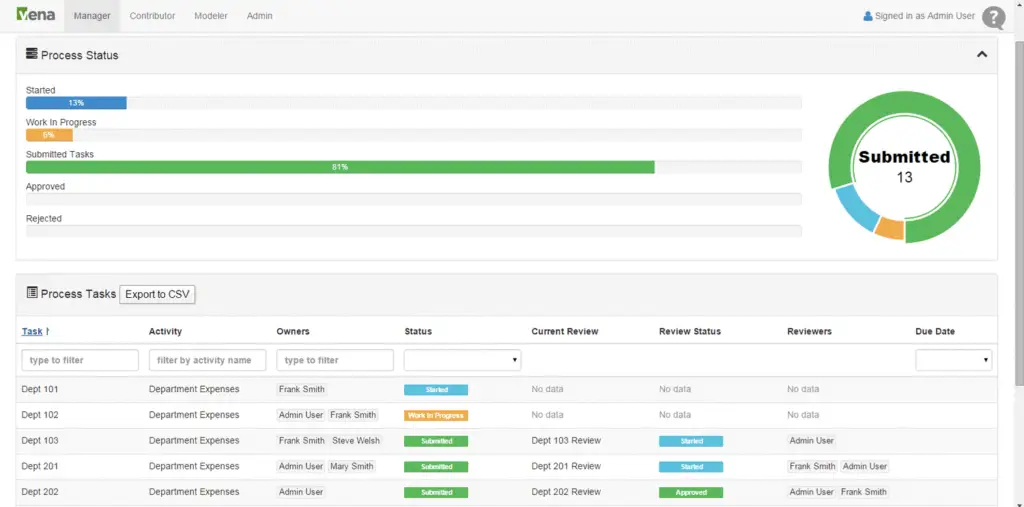 Vena Solutions has made the EPM software Vena, which supports the Finance, Insurance, consulting, and manufacturing sectors. It is available for medium and large scale entrepreneurs. It offers a centralized database, budgeting, planning, forecasting, workflow, modeling, and analytics. Windows, Mac, iOS, Android, Web users can easily access this application. It doesn't offer a free trial. It has a budgeting Status Tracker that allows you to track the employee's work. It helps you to automate your spreadsheet-driven process.
9. Anaplan:
The Cloud-hosted EPM software has developed by Anaplan, Inc. The application has widely used by the companies, accelerates the decision making and planning processes. It helps to integrate every area of your business with Information Technology, marketing, workforce, sales, finance, supply chain, etc. It offers strategic planning, budgeting, forecasting, revenue planning, financial consolidation, tax and treasury, incentive compensation, account segmentation, supply chain finance, onboarding planning, marketing performance management, IT Financial Management, and more. It is a Web-based platform.
10. SAP Analytics Cloud:
The BI tool is available for Web and iOS users. The Cloud-hosted software helps to make compelling data visualizations, run ad hoc reporting, etc. It integrates the analytics capabilities in a SaaS product. You can get your answers in a few minutes with the help of its BI tools. The application includes data visualization, storytelling, embedded analytics, data exploration, discovery, hybrid data access, social collaboration tools, and more. Its pricing starts at $23 per person per month and its planning version at $157 per user per month. Before using this tool, you can access a free trial.