In 2020, the primary mode of face to face conversations is video calling. Whether it's to talk to your family in another city or to chat with your tinder date, video calls have you covered. Recently, video calls have become more fun. Apps like Houseparty have included group games and other apps within their video calls, just to spice things up a bit. Even things like classes have primarily moved to online platforms, so it is crucial that you know which apps are the best. This list is here to help you with that. We are counting down the best video calling apps of 2020, so you know what app to get!
1. Facebook Messenger
With over 126.3 million users in the US alone, the Facebook messenger is the leader of the video calling applications. Messenger is primarily a texting app, but video calling is built into it. It is particularly fun as you can call anyone in your Facebook contacts, making the hassle of getting someone's Whatsapp number or zoom ID irrelevant. The max capacity of the call is 50 people.
2. Houseparty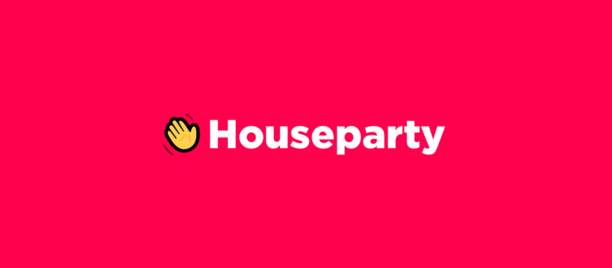 You might've heard about houseparty lately. It got super popular in 2020 but has been around since 2016. It was created by the team that created the flagship videogame Fortnite and is a mainly smartphone-based application. You can see if people are online, and even gatecrash their call and surprise them. With up to 12 people allowed to join a call, and engage in fun in-built mini-games like Heads up and truth or dare. The feature of random people being able to gatecrash your room is both good and bad, good because hey! New friend, and bad because "oh no. I just wanted to look at myself in the camera." All in all, good fun.
3. WhatsApp
Everyone knows Whatsapp. Whether you're an elder person or a kid, everyone has used it or still uses it. It is one of the most downloaded applications on both Android and Apple devices and is just an essential messaging app that everyone uses. Whatsapp has a browser version but sadly it does not support video calls. Whatsapp mobile does though, and you can add up to 4 people in a call. Whatsapp provides end-to-end encryption, so rest assured, the information you shared with your friends will stay private.
4. Zoom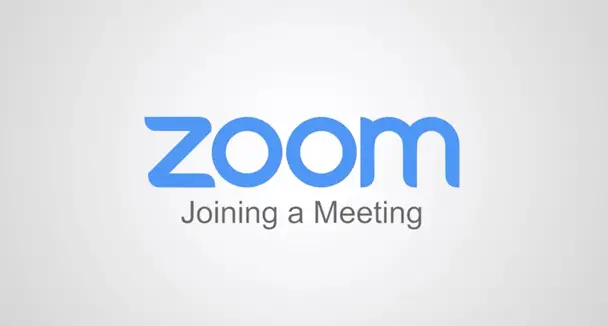 The flagship application for anything from meetings to tutorials to online classes, Zoom has become so insanely popular in 2020 for commercial use and for developing your latest hobby. When you're on a call, you can impose any backgrounds you want, or add documents and pictures to the screen for reference purposes. It's super smooth to use and the UI is very intuitive, making it a great app for all types of uses. Also, up to 100 people are allowed to join a single video call making it a great platform to teach or give a talk on.
5. Whereby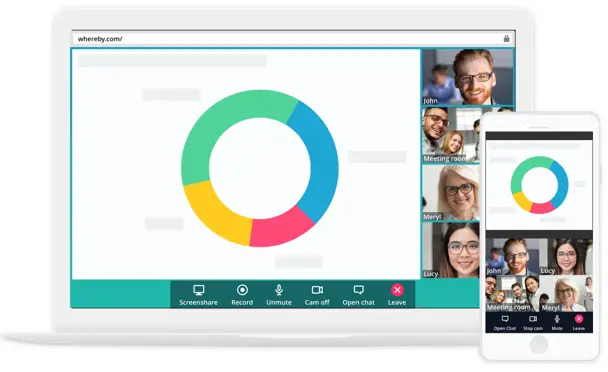 Whereby is our first Norwegian-made application on our list? Created by a company called Videonor, its aim was to provide easy to achieve functionality in video calls. It works like every other application: one starts up a 'room' and other members use his referral link or code to add themselves to the group. There are both free and paid versions. The free version's drawback is that it cannot add more than 4 people in a room, making it more of a casual video calling app than some of the other names on this list.
6. Facetime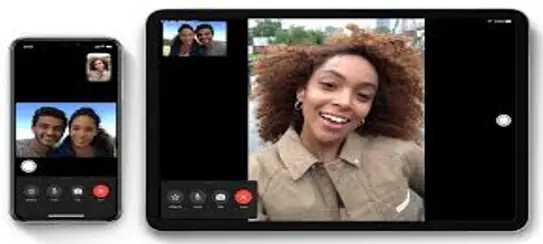 Facetime is Apple's default video calling app. It's very simple to use and offers basic features all video calling apps should have: an option to call someone, and an option to receive calls. Simple, right? Jokes aside, Facetime has GREAT response times and almost no latency if your internet connection is stable. It can hold up to 32 people on a single call and has regular updates to patch out all minor bugs and issues. It provides end-to-end decryption, so no one, including apple, can eavesdrop on your calls. It's 2020, security is key!
7. Skype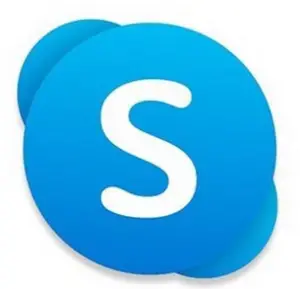 Skype is the grandfather of all video calling applications. It has been around for YEARS and revolutionized the industry when it came out. It was started in 2003 and has maintained its huge database since then. It doesn't have the quirky facial effects or mini-games that modern video calling apps provide, but it gets the job done for sure. It does not provide end to end encryption though; so be careful, you might be overheard!
8. Google Duo
Google Duo is Google's dedicated video calling app. It isn't the biggest app, but it offers very good stable video calls with minimal latency and almost 0 technical issues and more integrated into some Google Pixel devices. You can leave voicemails in video form to other people, which is pretty cool! It has millions of downloads and a ton of companies uses Duo for their meetings and interviews on a daily basis. It's super reliable and super easy to use.
9. Google Hangouts

Another Google-made video call app, hangouts also doubles as a text platform. A lot of companies even use this app in 2020 to conduct interviews for jobs. If you have a Google account, then you by default have a Hangouts account. That's a LOT of people. 1.5 billion to be precise. It does not provide end to end encryption, but apart from that, the app is great, with user-friendly interfaces and constant updates to keep the app running as smoothly as possible.
10. Yubo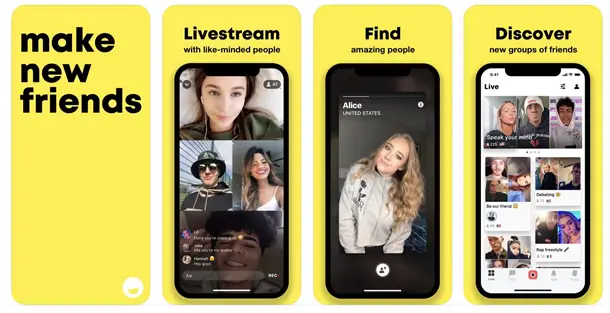 Another modern video calling app, this French-made application images itself as a modern friend-making application like tinder or houseparty, but with video-calling incorporated (duh, this is a video calling app list!). Also, Yubo promises high-end security and high quality calls with close to zero latency and chokes. Its target audience is young people and does not aim to become a commercial use type application like say, Zoom. It's here for fun, and fun is exactly what we need at this time.