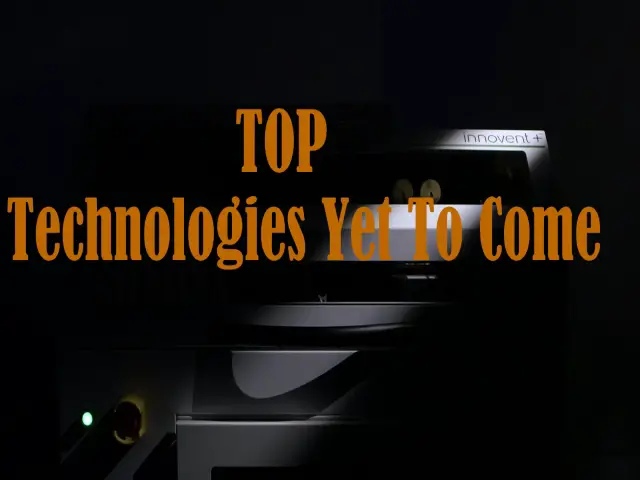 It would be so amazing if were able to teleport to some place or we could play soccer on the moon, these could be realities in our near future? We will be discussing something that would be called technological marvels in future but is yet to come.
The list starts right here:—
StoreDot Speed Charging Battery:– The StoreDot is a company that is digging boulders in the fields of nanotechnology about which most of the people are unaware of. The company focusses on using bio-organic nanodots that have significantly increased the electrode potential also the electrolyte performance.
The nanodots are cheaper to manufacture moreover are environment-friendly which the concern of a lot of environmental activists. The science used in this technology is of an upper level that only professionals could think of these days. No matter how advanced science is taken into notice in it but the outcome of this project will be charging the mobile battery from Zero to full within 30 seconds as some reports claim.
Food which is 3D Printed:– The concept of 3D printing has taken the world by storm. People most often do not believe in something unless they see and this concept is really hard to believe until we see it with our eyes. The process of printing 3D food has been found feasible by scientists which is a great discovery for the mankind. A company named "Biozoon" which has claimed to create a powder mixture that solidifies on printing and melts as soon as the consumer consumes it. The target audience here is the old people suffering from Dysphagia, inability to swallow food. This invention could help a lot many people if it comes to reality.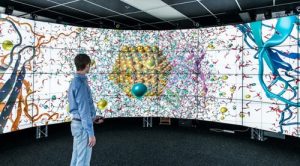 Cave 2:– The term Cave2 signifies a hybrid virtual reality environment that allows scientists, artists,  and engineers to totally indulge in their research. A 360 ° wrapped around kind of a structure consisting of 72 LCD panels joined head to toe, a 20 speaker surround sound system. The 3D glasses will provide the scientists, engineers the ability to virtually experience or move through anything based upon what they choose. This invention comes to the rescue when a plethora of data is to assessed visually.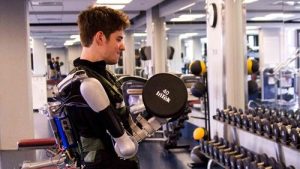 Titan Arm:– This seems like a comic book device, indeed it is. Developed by a small team from Pennsylvania it is an exoskeleton kind of a structure that provides strength to the arm as well as the whole of the upper body, it is for those who have experienced injuries on their limbs but have to lift loads for a living, an extra of 40 pounds is it's strength. The price of this device is 1200 pound sterling which is fair enough.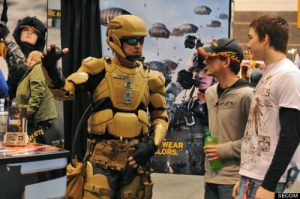 The Iron Man Suit  "TALOS":– The abbreviation "TALOS" means   " Tactical Assault Light Operator Suit". This could be soon turned into reality and would be exclusively available for the US Army special forces, with the ability to withstand shock, ballistic and even fire effect will be a boon for the soldiers as now life losses will occur less likely. It is actually a collaborative effort of the government agencies, universities and private corporations.