The mobile technology has gone through massive changes in recent past, which has made it cheap and affordable and at the same time improve user experience. Android operating system (Linux based) came into picture during 2007 and the mobile operating system suddenly changed from company proprietary property to open source item.  Along with this change the need for new generation bring in innovation in the touch screen technology. Finally, now we can see Android phones everywhere high end, moderate range and low end phones have overthrown many big names from the market or pushed them to adopt the android based touch screen technology as a survival strategy. The only mass level competitor to android at this stage seems to be windows phone which is still a long way to go. iPhone uses its own operating system iOS and other than that now a day's all over the world we see android phones are flooding the consumer market and competitors have got hardly any choice but to watch and try to match the race.
The Key trends in mobile industry for 2014 was the introduction of 4K video capture technology and larger screen display phones as they seem to rule the market. Along with that we are probably going to see the new Nokia release a whole range of budget smart phones running on Google Android OS. Android continues to remain a popular choice of technology companies who require a ready-made and low-cost mobile operating system which can be customizable for high end devices.
Sony Xperia Z2
The most big flagship release for Sony mobile during 2014 is going to be the Sony Xperia Z2. This phone is again a very slick design like other Sony hones and quite attractive as well. Sony manages to retain this spectacular machine in just 8.2mm thickness.  The screen is slightly bigger compared to Z1 and offering a 5.2-inch touch screen, full HD display which offers a resolution of 1920 x 1080.
Sony has included a massive 20.7 megapixel camera in Z2 which encourages the users to shoot and capture 4K video at a very high resolution of 3840 x 2160.  This super technology phone is also powered by Qualcomm's brand new Snapdragon and provides a processing speed of 2.3GHz. This phone is going to be lightening fast with 3GB RAM in use and a 3,200mAh battery, to ensure that this feature rich phone continues to run with a single charge at least for two days.
Huawei Ascend G6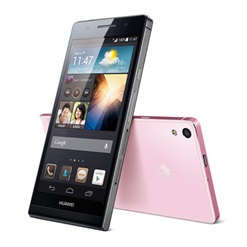 The unique selling proposition for Huawei in Ascend G6 is its five-megapixel wide-angle front camera. This means, if you go for video call the other person going to see you in better clarity also self portrait can be captured easily by looking at your own face. On the other hand the rear camera provides high end eight-megapixel camera unit that is manufactured by Sony and going to be a delight for those who loves photography and loves to capture on the go.
The G6 is built with a solid performing quad-core processor, which delivers 1.2GHz processor speed. It contains optimum RAM of 1GB. However, the display resolution is slightly lower in range and covers 540 x 960 in a 4.5-inch IPS screen. The cost of this phone is being kept at a very competitive level which is not at all bad for a slim 4G phone like this one.
LG G Pro 2
The G Pro 2 from LG comes with a huge 5.9 inch screen and is one of the most talked about smart phones of 2014. The device is better called as Phablet and contains a very special knock-knock screen unlocking technology. Even with such large display it is possible to operate the device with one hand and managing focus during a photo shoot with ergonomically designed display.  The hardware's is also quite impressive as 2.26GHz Snapdragon 800 processor and a solid performing 3GB RAM. The 13-megapixel camera has the capacity to record 4K video and an also be used for 120 frame per second slow-motion video recording. In one word this phone is truly amazing.
Samsung Galaxy S5
As usual the best selling Android phone mostly comes from Samsung which offers this time a thrilling update in its Galaxy S range to unveil its S5. In design this phone is slightly angular in design which is quite attractive in one sense. The inside of the S5 is much more appealing than its outside, with top-end Snapdragon 801 processor and 2GB of RAM at disposal, this phone surely a treat for the technology freaks.
The Galaxy S also armed with a great camera contains 16-megapixel sensor and able to process colors smartly and faultlessly to add to our surprise, the phone is waterproof as well.
LG G Flex
The LG G Flex is a wonderfully curved device with an equally curved screen of size 6 inches. It comes with a quad-core processor, which exerts a power of 2.26GHz. Like its competitors, this phone also comes with a very powerful and impressive 13 mega-pixel camera. However, the high cost of this phone surely going to keep many enthusiast buyers away, though there is hardly any doubt left about this high-end masterpiece. A price drop surely going to help the company and the buyers in the days to come.
Google Nexus 5
Google finally unveils its Nexus 5 which comes with the powerful Quad Core processor and 2GB of RAM. Many mobile network companies have tied up with google and providing connection and data service at a very optimal cost primarily in the UK geography. This phone is surely going to give some tough competition to many of its rivals both in terms of performance and price and turn out to be true value for money.
Samsung Galaxy Note 3
Galaxy Note 3 is a powerful tablet and like its predecessor, it is also taught and has a lasting durability. This device comes with a big and bright 5.7-inch display and it allows you to take notes using the built-in pen. The Note 3 can be considered as a true multitasking maestro and all the credit goes to its blazing Snapdragon 800 processor. The tablet contains Multi Window feature and it will allow you to run two apps side by side and even drag content between apps. The pen window feature allows you to even run a third app on top of existing Windows. More than 10 hours continuous battery life is something worth mentioning about this tablet.
Motorola Moto X
In 2014 Motorola comes with its big release Moto X, with some unique features in store for a smart phone. This device can answer to questions like "What's the weather today?" and execute commands like "Send text to John" without requiring you to type anything. The secret behind this is the dedicated natural language processor from Motorola. Apart from that, this Smartphone has the ability to customize designs online and supports superb 4.7-inch HD display. It also supports an active notification method which delivers alerts before even unlocking the phone. With a low price tag, this phone surely going to capture a considerable market share.
ZTE Grand Memo II
ZTE's Grand Memo-II comes with a whopping 6 inch display and comes in a slim chassis of just 7.2mm thick. The display resolution 1280 x 720 is average, although it claims were supported 1080p compare to its rivals. This phone comes with a Snapdragon 400 processor and provides average power. The phone also contains a 13 megapixel back and 5 megapixel front camera and houses a large 3200 mAh battery that provides longer talk and play time.
Sony Xperia M2
The Sony Xperia M2 comes with a tag of the low budget Smartphone and comes with not so attractive Sony's Smartphone design. The M2 supports a 4.8-inch screen and supports HD resolution of 960 x 540. The phone supports 4G network and contains 1 GB RAM with Snapdragon 400 processor. An eight-megapixel camera is surely a plus point from Sony and especially its dedicated shutter button. The comparatively lower market price may attract some segment of people who are after solid features at a decent price.