Finding the perfect clothing is no longer enough to make you look your best in today's remote and hybrid work environments. Finding the best lighting will significantly impact your ability to present your best self, whether you're working from home and participating in a video conference call or you're a gamer or creative looking to stream to a larger social audience. A better webcam and better lighting can make a significant difference in your appearance. Here are some of the best lighting options we have found. Proper lighting is essential for webcam streaming and for taking clear still photos and reliable video with your iPhone. You don't need a vast, powerful light; instead, you want a gentle, indirect light to shine on your face and draw attention to you, whether you're creating a TikTok, a YouTube stream, or a Zoom meeting with your boss.
1. Lume Cube Video Conference Lighting Kit 
The best use for this light is during video conferences. The conference lighting system from Lume Cube is perfect for at-home and office workers who participate in video conferences all day long. The LED panel lights emit a soft but bright light, and this Kit can adjust for day or night shooting.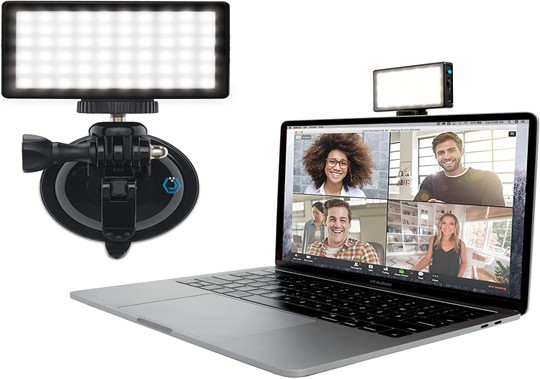 2. QIAYA Selfie Light Ring
It is the most cost-effective option. Because of its low price, lightweight, and various capabilities, QIAYA's LED light is the best ring light for selfies. It works on your Mac to stream webcam footage or video calls to your loved ones, and the ring light fits over your iPhone or iPad for FaceTime calls and photos.
3. Neewer 5600k Usb Led Video Lights 
It is one of the best professional lights on the market. One of the many reasons this panel-style light kit from Neewer is the best lighting option for webcam streaming is that it comes with two LED light panels. There are also two tripods for precise positioning, two extension sticks, and eight filters.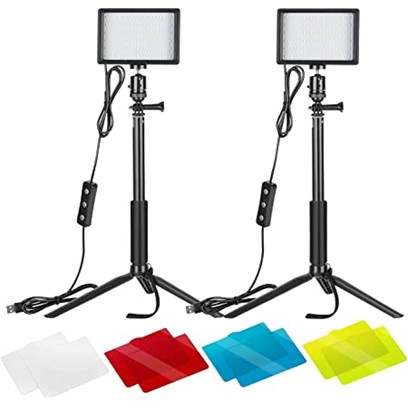 4. 2-Pack Elgato Key Light Air
Your PC, Mac, Android phone, or iPhone can all connect wirelessly to Key Light Air. Therefore, you may change the brightness and color using the Control Center app and receive immediate feedback on the screen. A combination of multi-layer diffusion technology and edge-lit LED architecture produces indirect, ultra-soft lighting. Therefore, it is gentle on your retina.
5. Logitech Litra Glow
The quickest way to give any desktop or laptop a quality lighting experience is with Litra Glow. Litra Glow gives your subject a polished appearance by enveloping them in a gentle, flattering light. Litra Glow ensures you always look best, filming a YouTube video, streaming on Twitch, or working from home.
6. Razer Key Light Chroma
Whether you want to look your best, set the mood, or increase engagement, you can do it with simple wireless control from your phone or PC. Choose a trademark color to help you create your brand and sync it with your Razer Chroma ecosystem to set the tone for your stream. There are more than 16.8 million colors and innumerable lighting effects available.
7. NexiGo StreamCam N93OE
One of the most affordable whole kits is this one. The NexiGo StreamCam is the solution if your camera and lighting setup needs to be upgraded. It's a ring light-attached 1080p webcam. The 'privacy cover' slides over the camera when the camera is not in use will appeal to privacy enthusiasts.
8. PIXEL Ring Light With Wireless Remote
The best remote-control light is this one. Never try to alter your light while recording. You don't want to be seen doing this. A remote control allows you to make minor adjustments while remaining out of sight. The ring light and wireless remote control set from PIXEL include a 19 Inches bi-color vlogging light, filters, mounting adapters, and a wireless remote controller.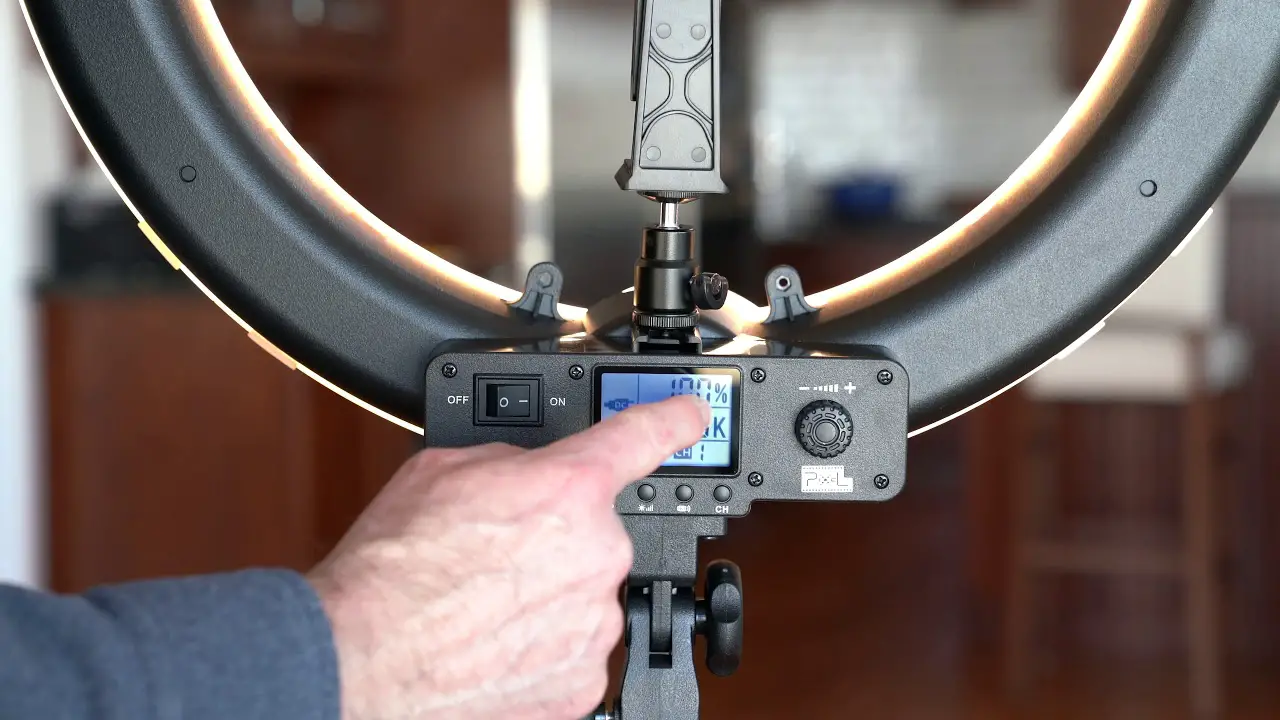 9. Ulanzi VL49 2000mah LED Video Light
Ulanzi is your ideal Zoom buddy. Some lights shine directly on you, emphasizing every pore and zit. Who desires that? The cost-effective Ulanzi VL49 offers gentle, supplemental lighting ideal for YouTube videos, video calls, and even portrait photography.
10. Emart 60 LEDs
Retractable brackets, hand-held use possible, and soft, wrap-around lighting are all excellent for photographing small to medium-sized objects, making them ideal for product photography. This a vital photographic lighting package for video filming, with the ideal light for a photography studio, lighting for video, photos, and collaboration with all types of tabletop studios.