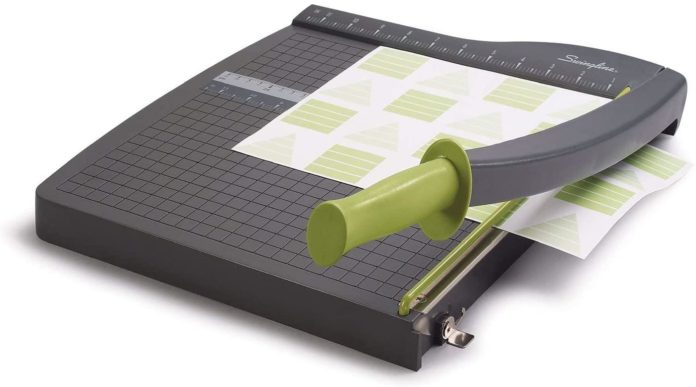 Craft cutters are widely in use by hobbyists, artists, and crafters. It includes a wide variety of bladed tools used to cut or scrape various materials for craft or hobby projects. To prevent slippage, the tools should be designed to fit comfortably in the hand and have a firm grip. The blades are sized and shaped to perform specific tasks, such as cutting through tough materials or performing complex detail work.
If you're looking for the perfect cutting tool for your next craft project, here are some suggestions.
1. Cutting Machine
There are several types of cutting machines available, such as the Silhouette and Circuit, that enable you to cut out custom designs from paper, cardstock, vinyl, specialty paper, and fabrics. You can use these machines to either download pre-made cutting designs or make your own, then let the machine take care of all the precise and sharp cutting for you.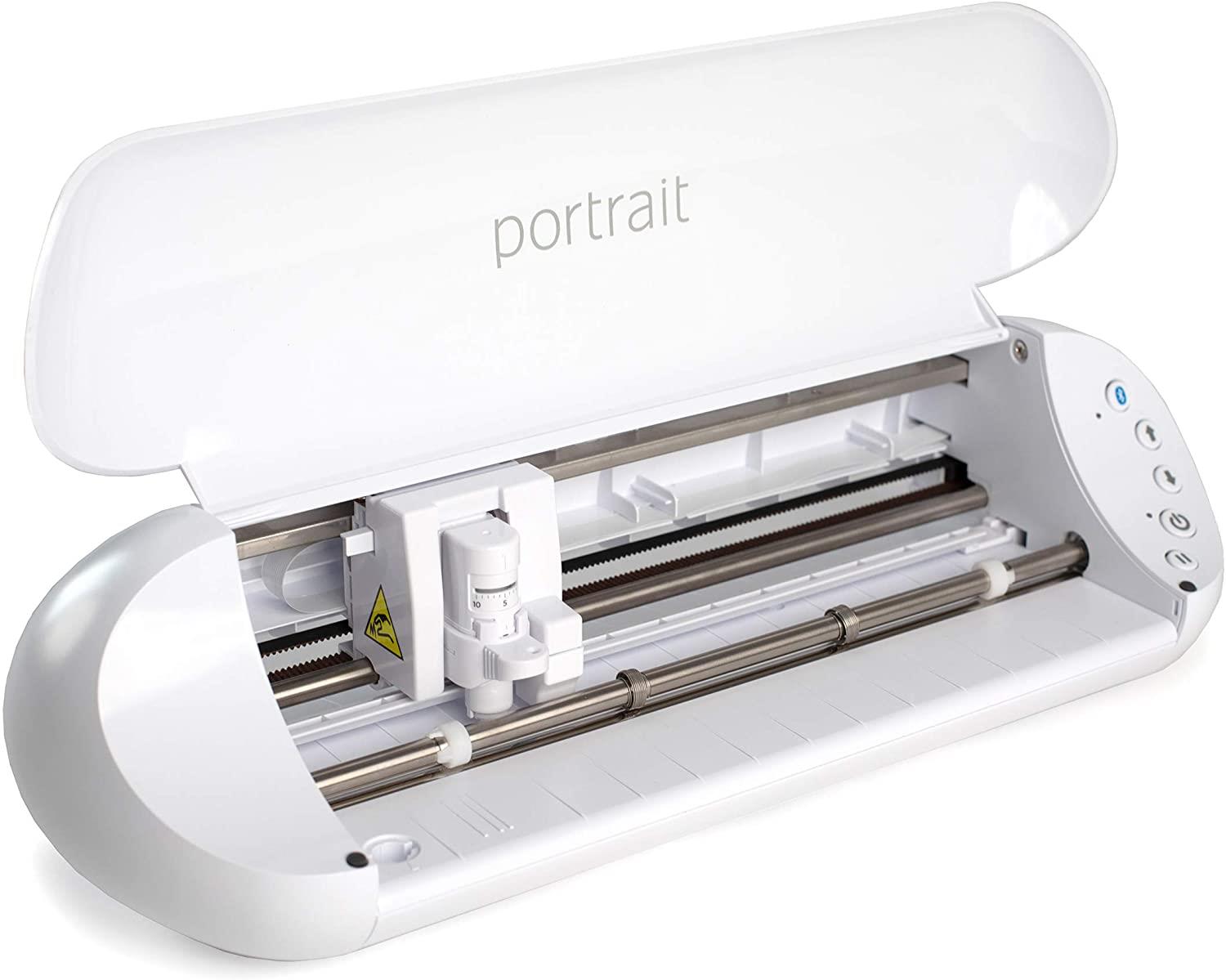 2. Guillotine Paper Cutter
Anyone who has ever worked in a traditional office where packages were wrapped and shipped will be familiar with it. The guillotine paper cutter is also a must-have for crafters. Simply place your sheet of paper alongside the edge and press down with the large blade to cut. These paper cutters have a flat base imprinted with a ruler grid, allowing you to easily measure and cut your paper to the correct size. The large, heavy lever swings down, severing the paper against the base's metal edge. You can usually cut through several layers of paper at once with a good sharp blade that has been properly adjusted. Some guillotine paper cutters allow you to replace the blade, while others require you to remove the blade for re-sharpening.
3. Rotating Paper Cutter
The rotating paper cutter, similar to the Guillotine Paper Cutter, has a flat base with a ruler grid to size up the paper before cutting. Instead of a single large blade, this tool has a small rotating blade that is moved up and down to cut. Replacement blades for rotating paper cutters are accessible, including scoring blades for scoring marks on cards and similar materials.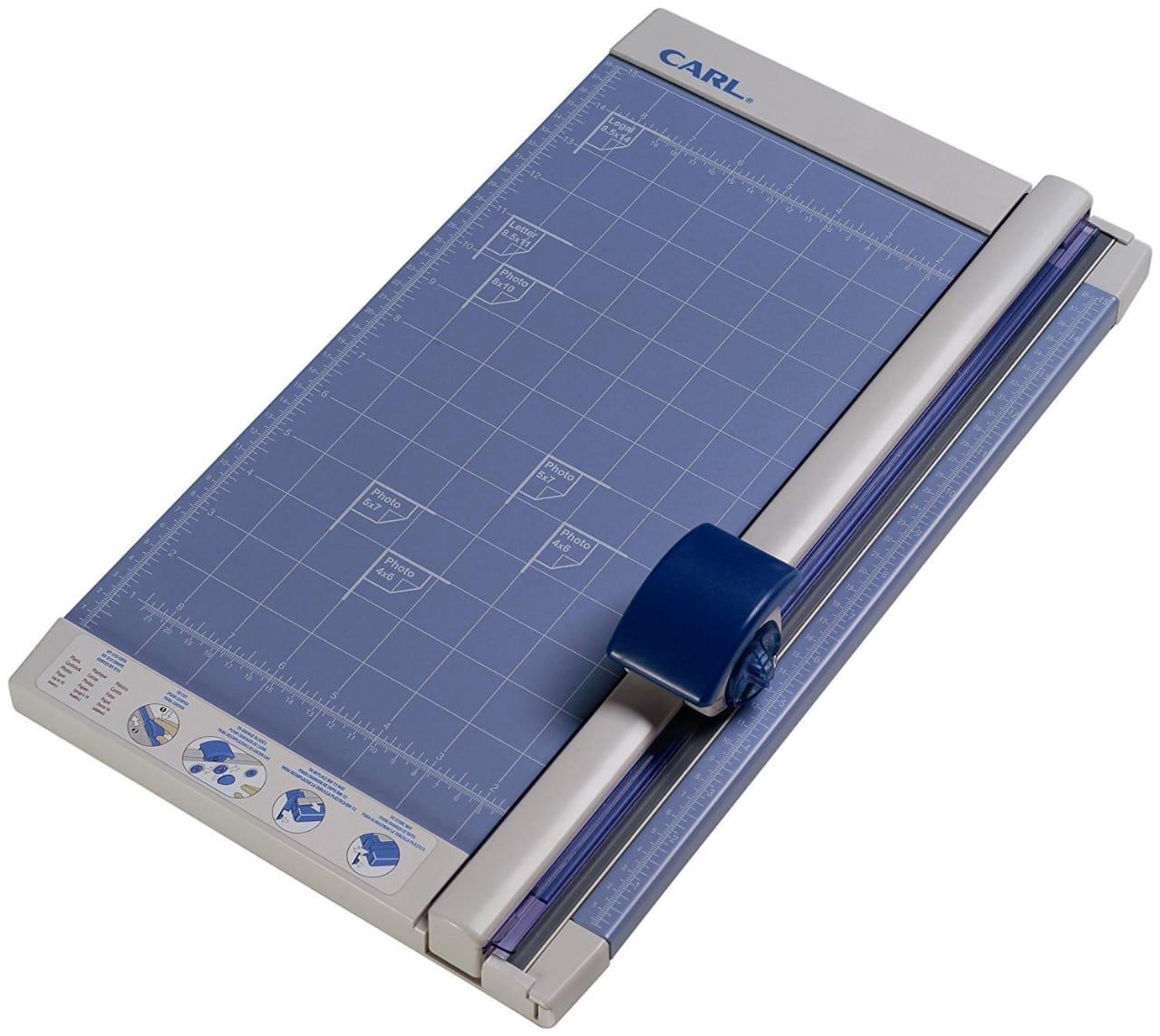 4. Rotary Cutter
The Rotary Cutter uses a spinning blade, roughly comparable to a pizza cutter, which helps in making one long, fluid cut as you roll the tool along a marked path. The rotary cutter is suitable for cutting fabric or paper, but it is not ideal for intricate cuts.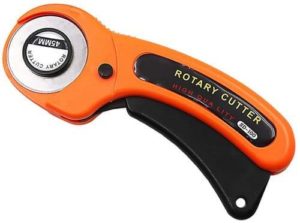 5. Hobby Knife
The Hobby Knife is made up of a small razor-sharp replaceable blade that is held in place by a pencil-shaped handle. One of the most common trade names for the tool is X-Acto blade. It's used for cutting out intricate patterns or designs. When combined with a ruler, an X-Acto blade is an excellent tool for cutting a straight line. The narrow blade is also ideal for cutting intricate details like stencils.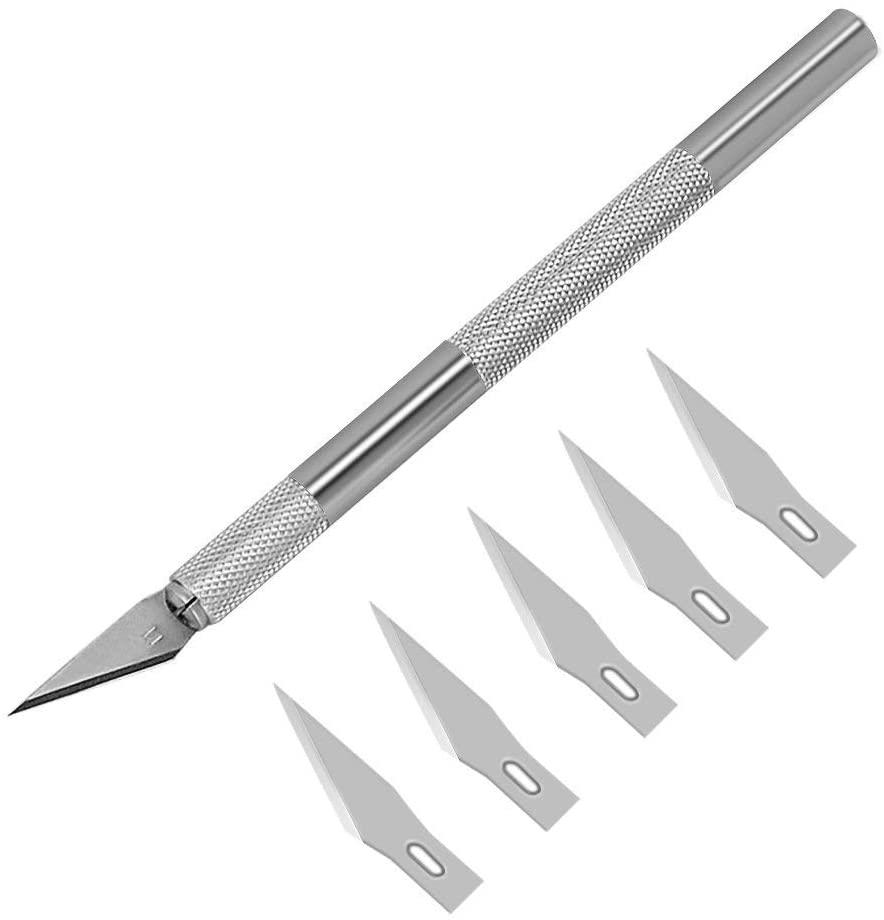 6. Craft Knife
Craft knives, like the X-Acto blade, can cut a straight line with a ruler or for freehand cutting. The key distinction between an X-Acto blade and a craft knife is that the blade on a craft knife can have adjustments to cut through thicker materials. For intricate cuts, a craft knife is not as easy to maneuver as an X-Acto.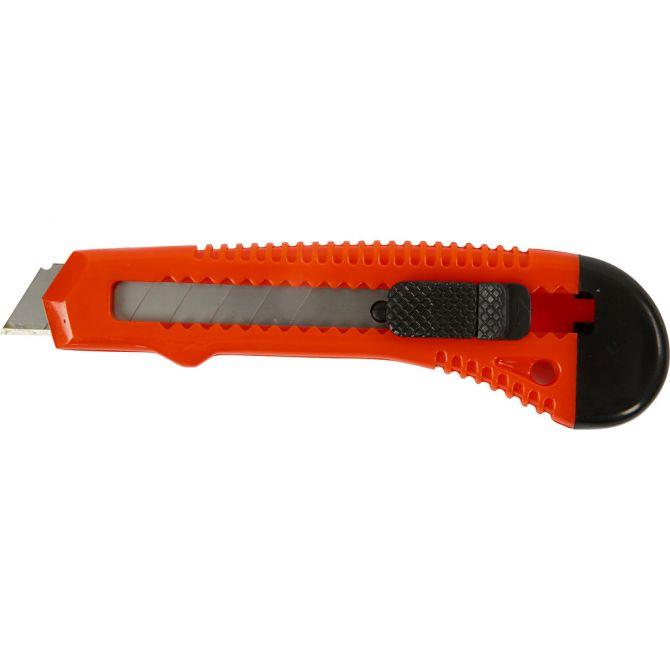 7. Cutting Mat
A cutting mat is a flat mat, similar to the base of paper cutters, with a ruler grid to help measure paper easily. Cutting mats are set up to protect the surface you're cutting on when using a craft knife, X-Acto knife, or rotating cutter. Cutting mats are self-healing, which means that any tears in the resilient surface will quickly stick back together and seal themselves.
8. Stamp Punch
A stamp punch is a tool for cutting out paper shapes such as hearts, butterflies, or wavy edges. The tool can come handy to decorate papers for scrapbooking, cards, or invitations. Make some simple red hearts to use as decorations for Valentine's Day, weddings, or other romantic occasions.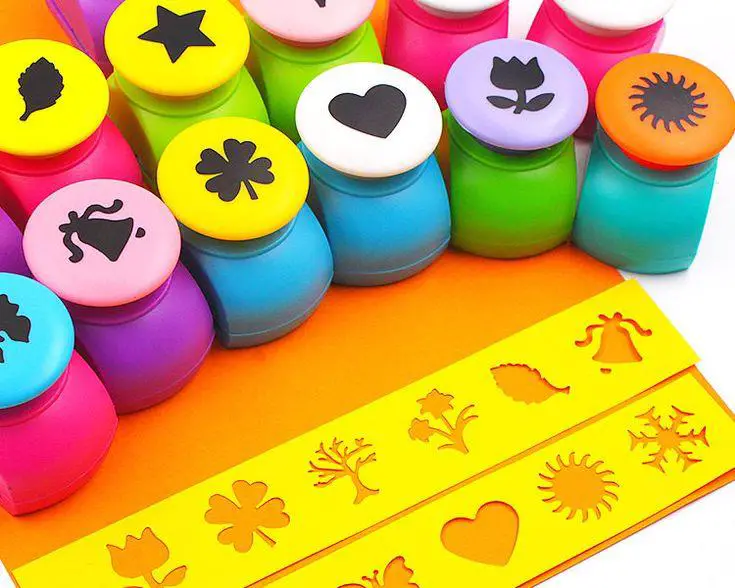 9. Fabric or Craft Scissors
Far from all-purpose scissors, each crafter must have an at least one pair of very sharp scissors for cutting paper or fabric. Craft scissors are also accessible with a variety of specialty blades that cut out distinct patterns to decorate the edges of paper, like zig zags or waves.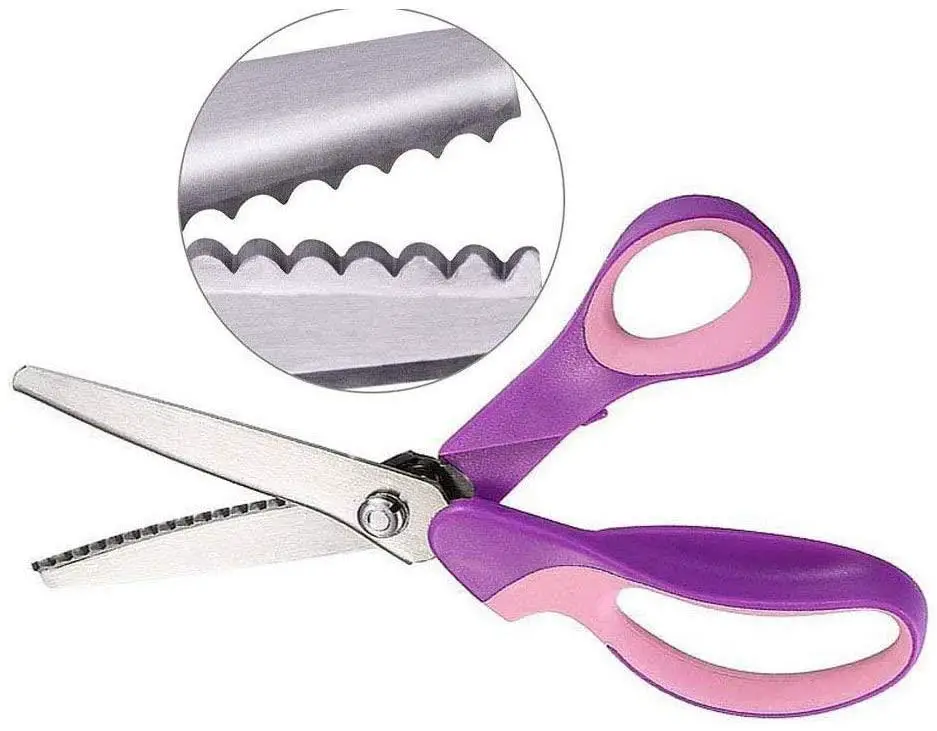 10. Clay Wire Cutter
The Clay Wire Cutter is a simple piece of fine, strong wire with two handles used to cut through modelling clay or modelling craft products like plasticine. The wire on a clay wire cutter can easily snip through unhardened clay for very specific cuts when the two handles are held tightly.