WebFlow market came into existence in 2013 and over years it has evolved for the better. It's an excellent tool for building design. WebFlow is also essential for writers, and editors as they can instantly update their work on the website. WebFlow ensures great animation, design, and interaction that makes the site impressive and helps in growth. WebFlow has reduced the coding workload. It provides flexible design content to every developer.
Here are some of the WebFlow Development Companies that you can look at.
1. Veza Digital
 Veza Digital is the leading platform that provides WebFlow Service as well as facilities like web design, web development, UI/UX design, Graphic design, SEO service, Facebook ads, Google ads, and Growth Management service.
Veza was founded in 2019 by Stefan Katanic. Veza is the world's best WebFlow agency. Veza specializes in designing & developing websites using WebFlow. They are fast and efficient.
They have distributed their process in mainly five steps. Kick-off, Information Architecture, Design Mockups, WebFlow development, and the Hand-off. Currently, Veza is using 59 technologies for its website, according to Built with.
2. Juice
The legal name is Juice Technology AG also known as Juice. Juice's main focus & motive is to increase its client's revenue. Their focus is on building effective campaigns that bring results. Their main focus is on entertainment & media, and the fashion industry.
The juice was founded in 2014. Juice provides many services. Content marketing, Email marketing, Influencer marketing, SEO, and Social media marketing.
Juice is a team of people who are dedicated and focused on their work. They deliver work within weeks. They will give you a developed WebFlow site with & an affordable custom design.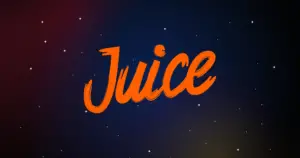 3. Humaaans
Humaans is something where you can mix-match anything and make it into an illustration. This makes any website looks beautiful. Humaaans add colors to your website. Humaaans is a platform where you can customize anything from clothes to pictures.
Humaaans was founded in 2020. They focus on industries like B2B, Internet, Software, and Human Resources. They have raised over $5M in a year. The company was founded by 15 investors among them two are the most important ones, are Jeff Weiner and Next Play Venture. Currently, Humaaans has 16 technologies involved.
4. 7Span
7Span is a WebFlow agency that focuses on building/growing SaaS Companies & marketing agencies. 7Span focuses on industries like advertising, apps, email marketing, social media, web design, and web development.
7Span was founded in 2014. It is one of the leading WebFlow development companies, it has worked with some famous/big WebFlow spaces like Landing Page Dude, Justin Wall, and many more.
They have a certified team of experts. Some of the important things about 7Span are it has created over 100+ WebFlow sites, they have 15+ WebFlow certified experts, has 100+ global clients, and have provided 99% on-time delivery.
5. Digital Bake
The idea behind the name 'bake' was 'idea built in the brain'. They aim to convert a simple idea into a very powerful & effective one. They have a team of experts who act as an extended part of your business. They have a wide range of business strategies to look at the marketing, PR, and internal communication system strategies.
Digital Bake provides a wide range of services like Web design, mobile & tablet websites, job boards, content management systems, email newsletters, social channel strategies, social profile management, Facebook fan page, and SEO & Marketing.
6. Ramotion
Ramotion was founded in 2010. They have 11+ years of experience in the business. Ramotion has a group of Web Developers who are experts in making websites for tech companies and brands.
Ramotion has raised over $500M in all these years. They have acquired over 10 startups. They are capable of Information Architecture, Marketing websites, Website maintenance, Web application, Web design, and WebFlow.
They have a team of experts whom they can trust and expand their growth or work with. They help you move your business to reach heights. Some companies have trusted Ramotion. These are Accel, Khosla Ventures, Y Combinator, and Andreessen Horowitz.
7. Artefact
Artefact specializes in data consulting, and digital marketing. Their main work is to transfer data to the business. They have different services for every sort of demand. They tend to meet every demand depending on the company. They transform organizations into a consumer-centric leader.
The company has 25 offices in 17 countries with 1000+ employees. Artefact has generated revenue of over $19M. It has also acquired 3 organizations.
The artefact was founded in 1998. The major industries in which they focus are A.I, Business intelligence, the Internet, and Advertising. Artefact has worked with some famous/popular brands like Dior, Samsung, Emirates, Lacoste, Orange, L'oreal, Airfrance, Henkel, Home serve, and many more.

8. Bitfiner
Bitfiner specializes in a range of services like WebFlow development, animation, copywriting advertising, and many others. The major industries on which bit finer focuses are UX design, Marketing, and advertising. Bitfiner was founded in 2014. Over 20 countries have trusted Bitfiner.
Bittner ensures certain features like transparent process, trusted team, deep knowledge in UX, business growth ahead, high chances of awards, the project delivered on time, research-led design, and best practices applied.
There are different services provided by Bitfiner in Web Design & E-commerce. The Web Design includes strategy & Research, Copywriting, UI/UX Design, Development, and support. E-commerce provides services like Strategy & Research, UI/UX Design, User Testing, and Marketing Automation.
Some of the awards that they have won are EDWARDS 2021(SILVER), German design awards special 2021, Baltic Ecommerce Summit 2018 winner, and German Design awards special 2018. All these awards show the ability to provide you with the best WebFlow service available.
9. Eight25Media
Eight25Media was founded in 2011. They have worked with over 700 companies. They follow a strategic approach to the project in helping generate revenue for the companies. They have a minimum project size of $75,000.
The services they provide are Web Design, Web Development, UI/UX Design, and Digital Strategy. They have served from startups to enterprises. They specialize in a number of CMS like WordPress, Craft, and Drupal. Their key clients include Samsung, WeWork, Skybox, NBC Universe, Machine Zone, and Cloudian.
10. Huemor
Huemor is an agency that specializes in Web Design and Web Development. They have a skilled team of professionals who are experts in digital strategy, UI/UX Design, E-commerce, and Conversion Optimization.
Huemor was founded in 2011. Their minimum project size is $50,000. The industries they focus on are Business Services, eCommerce, and Consumer products and services. Their key clients include American Crew, NBC Sports, Live Sports, United Way, and Webby Awards.