We stay in a world full of technological advancements. The IT sector is one of the essential sectors of the Indian industry. It currently contributes to about 7.7% of GDP and is expected to contribute to about 10% by 2025. The largest IT services provider in the world is India. IT companies carry negligible to no debt on their balance sheets; thus, it is a significant investment sector. No significant capital expenditure is incurred as they are usually assets. They focus on providing services which enables them to generate high profitability and return ratios.
Here are the top ten IT companies in which you can invest.
1. Tata Consultancy Services (TCS)
The Margin of Safety- 101
Tata Consultancy Services is an IT services, consulting, and business solutions provider partnering with the world's largest businesses in their journeys for the last fifty years. It is India's largest company in market capitalization (Rs 845,337 Cr.).
With a rate of equity of 35.98 % and 10.47% sales growth in the last three years, it is a large-cap stock with good returns.

2. Infosys 
The Margin of Safety- 104
Infosys is the second-largest and the first IT company from India to get listed on NASDAQ. Services provided by the company are cloud-based services, cyber security, app development, consulting, data analytics, internet of things, testing, salesforce, blockchain, digital marketing, incubating emerging and digital marketing. The market capital is Rs 282,028 Cr.  with a 23.5% rate of equity and 9.81% sales growth; this is a must-invest IT company with promising returns.
3. HCL Technologies
The Margin of Safety- 103
It is a subsidiary of HCL Enterprise. It ranks in the top 20 largest publicly-traded companies in India and it is one of the leading IT stocks in India, with a market capitalization of Rs. 153,370 Cr. and a rate of equity of 25.76%. This company generates a good return on equity more significant than the expected capital, and one should invest in this company for this ability.
4. Wipro Limited
The Margin of Safety- 106
It is the 4th most significant Indian company in the global IT industry with consulting services that utilize robotics, analytics, cloud, and other technological advancements. Wipro establishes a notable spot in the stock market with a market capitalisation of Rs. 2, 94,777 Cr. and the equity rate of 19.6%. There is a jump and rise in demand for Wipro stocks which can increase your returns quickly.

5. Mindtree Limited
The Margin of Safety- 101
It is an Indian multinational IT company that is a part of the Larsen & Toubro Group of companies. Mindtree Ltd. deals in e-commerce, mobile applications, data analytics, ERP, and digital transformation and delivers business solutions through global software development. The market capital is Rs. 63814 cr., and the rate of equity is 33.8%. It is an excellent company to invest in with good future potential.
6. Mphasis Limited
The Margin of Safety- 102
Mphasis Ltd. is one of the biggest tech giants in India that specially deals in providing IT services that include app development, maintenance services, Business Process and Knowledge Process Outsourcing solutions, and infrastructure outsourcing services. Its market capitalisation is Rs. 54,392 cr., and the equity rate is 19.7%. With this rate, you can never go wrong with Mphasis.
7. Larsen And Toubro Infotech Limited
The Margin of Safety- 105
LTI is one of the best IT groups in India, leading in global technology consulting and digital solutions and accelerating clients' mobile, social, analytics, IoT, and cloud journeys. The market capital is Rs. 89298 cr., and the equity rate are 28.5%. In last two years, the company provided a return of almost four folds higher than ever. It is excellent for short-term investments.

8. Tech Mahindra
The Margin of Safety-105
Tech Mahindra Ltd. is a highly stable and trusted IT company in India that is a part of Mahindra Group. It provides network technology solutions and business process outsourcing (BPO) services to many of industries. Its market capital is Rs.126979 cr., and the equity rate is 19%. Its revenue and income are growing day by day; thus, look no further in investing in tech Mahindra.
9. Info Edge
The Margin of Safety- 107
Info Edge has the best understanding of the Indian consumer internet domain and is purely an internet-based company. It runs India's famous portals such as Naukri.com, jeevansathi.com, and 99acres, etc. Market capital is Rs.60005 cr., and the rate of equity is 36.76%. It is a growing company with promising returns.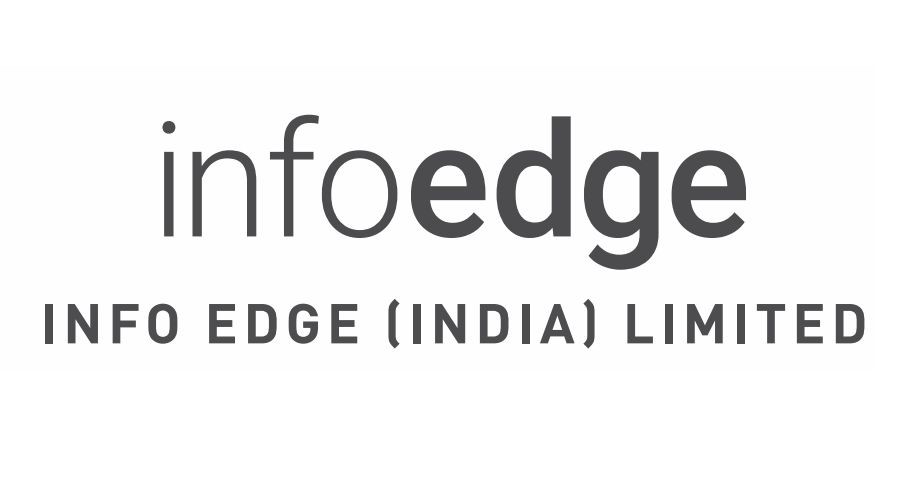 10. Tata Elxsi 
The Margin of Safety-87
Tata Elxsi is the world's leading provider of design and technology services across various industries providing integrated services from research and strategy to electronics and mechanical design, software development, validation, deployment, etc. The market capital is Rs.52051 cr., and the rate of equity is 39.3%. The future looks bright for this company of the Tata group.
Let us know your opinion on these IT stocks and your next bet through Disqus.