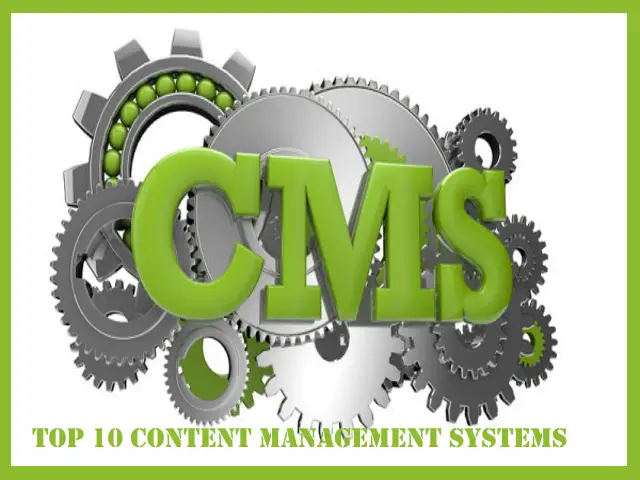 Content management systems are the software application that is used to manage the digital content and the creation of digital content. It allows users to edit, create, manage, and archive digital content for any website. CMS works best with structured content.
There are a lot of content management systems available in the market. People generally get confused while choosing the best CMS so, In this article, I have ranked, the top 10 Content management systems.
The ranking of the Top 10 Content Management Systems is as follows:-
1. Word press
2. Drupal
3. Joomla
4. Expression Engine
5. Squarespace
6. Text pattern
7. Wix
8. Contao
9. Hubspot CMS
10. Silver stripe
WordPress
Word press is one of the simplest CMS available in the market. It provides a customizable design, which allows you to create many desirable designs. It is developed by Word press Company. It was launch in 2003. It is first launched as the blogging platform. Its latest version is released in 2020. In Word press, you can find the tutorial and information regarding any type of Webpage. Here, you can also convert your webpage into blogging or in other social networking. It is a free CMS software available in the market.
Drupal

Drupal is a free CMS software available in the software market. It is launched in 2005. Although, it's a free CMS software, you need a domain name or hosting account while accessing. It provides more than 1000 themes. This software is commonly used in sports, entertainment, education, etc. This software is quite difficult for beginners or a newbie. It has the basic feature software known as, Drupal basic. Drupal basics consist of all the basic features required for blogging, online work, etc.
Joomla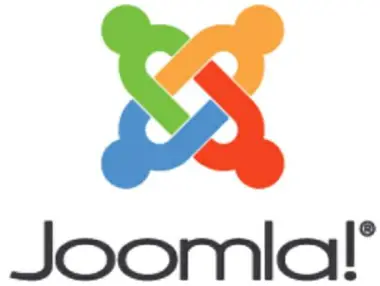 Joomla is also a free CMS software available in the market. It is first launched in 2005. You may need a domain name or hosting account while using this software. This software is not beginner-friendly. It provides more than 2,800 free themes, from which you can design your Webpage according to your convince. It provides many advanced features like security, steep learning curve, etc. Due to these advanced features, Joomla is not a beginner-friendly software. It provides you tutorials and videos to learn. Joomla software can also access on the mobile phone.
Expression Engine
Expression Engine is an open-source CMS software available in the CMS market. It is easy to use. It is also beginners friendly. It allows many individuals or organizations in the world to manage their accounts. From this, you can build a fully accessible webpage or web app or any other content without knowing complex skills.
Squarespace

Squarespace is the simplest CMS software available in the market. It provides all the features which are required for any websites or webpages. Initially, this site is used by bloggers, musicians, restaurants, etc. But, now it is used by every sector. It also provides the basic image editing option, which you can use to edit your image. It also provides many customizable themes, colorful fronts, etc. For accessing this, you need an account according to your need, it provides a basic subscription for $16, and for a business subscription you need to pay $26.
Text pattern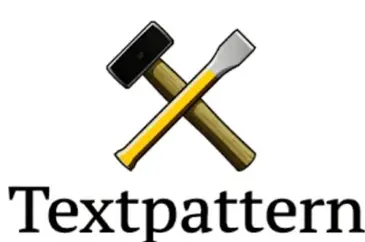 Text pattern is the simplest CMS software. It is the most customizable open-source CMS available. Most of the designers and developer around the world loves to you text pattern. It is small in size as compare to other CMS software. It has only one font i.e., textile syntax. It is free to access.
Wix

Wiz is paid CMS software available in the market. It can be used instead of Squarespace. It consists of all the features of Squarespace. The subscription plan of Wix offers customizable domain name, email, web hosting, SSL certificates, etc. It has the range of theme which help in creating interesting websites or webpage. According to your desired plan, the cost of subscription varies. The basic subscription plan starts from $13.
Contao

Contao is formerly called as Typolight. It is free open-source CMS software available in the CMS market. It has a well-developed back-office for developers and well-developed front-office for users. This CMS software is launched in 2006 by Leo Feyer. It is accessible in 28 languages. In 2007, it is labeled as the Most promising CMS software.
Hubspot CMS

Hubspot CMS is paid CMS software. This is the best option for marketing and content-based websites. It has various marketing tools which help in marketing purpose. It provides new templates rather than traditional templates. It also uses simple new coding methods that are easy to learn. It provides step by step procedure for creating a website.
SilverStripe


SilverStripe is an open-source CMS software. It is fully customizable CAM software. It is the easiest CAM software for beginners. People usually understand this software very quickly. It is easy to upload files and images. They also have tutorials for beginners, which covers every part of SliverStripe. It provides easy and manageable documentation. You can use customizable tabs everywhere.