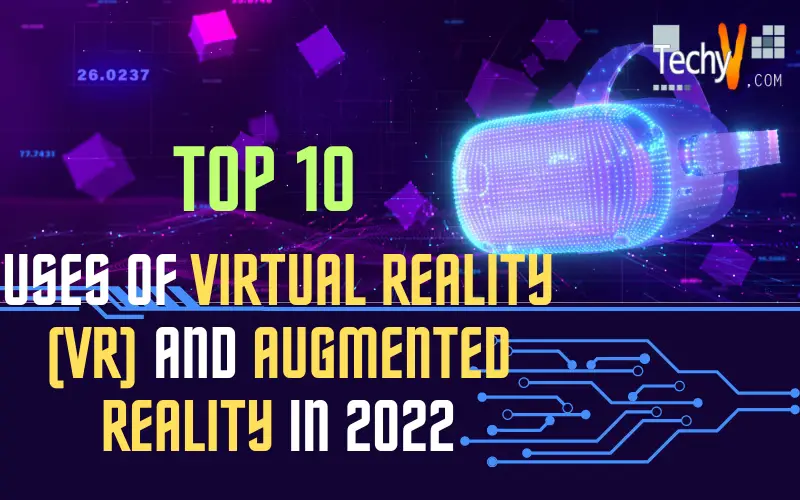 We spend a lot of time these days staring at screens. Computers, smartphones, and televisions have all become indispensable parts of our daily lives; they are where we get the majority of our news, use social media, watch movies, and do a variety of other things. Virtual reality (VR) and augmented reality (AR) are two technologies altering how we interact with screens, resulting in new and exciting interactive experiences. Augmented Reality and Virtual Reality are two sides of the same coin. Consider Augmented Reality VR with a foot in the real world: Virtual Reality creates an artificial environment to inhabit, whereas Augmented Reality simulates artificial objects in the real world. Let us now look at how both technologies are used in different fields.
1. Gaming, Sports, And Entertainment
In the coming years, the demand for virtual reality gaming is expected to skyrocket. Many people are experimenting with various methods for creating and playing social gaming scenarios using augmented and virtual reality. Companies can profit by selling virtual reality games in stores or charging brands for digital advertising. Sports fans and professionals can use augmented reality (AR) to find valuable information in real-time in the stadium, such as the ball's speed and trajectory. Virtual reality games encourage players to use their entire body and are intended to keep them fit and healthy. Virtual reality has already made an appearance in some aspects of the sport. Real-time streaming of games, sports events, shows, and concerts are possible thanks to the VR capabilities and 360-degree video system.
2. Communication
Regardless of industry, visualization is essential for all projects. Without tables, charts, infographics, and other forms of visualization, data, statistics, and analytics are difficult to understand, let alone share. AR is a fantastic tool for visualizing data and bringing it to life by placing it in a visual context. AR and VR can also help to break down barriers in international collaborations. Translations and the creation of a common space can be aided by technologies.

3. E-Commerce and Retail
Customers can interact with the items using Augmented Reality applications, which help to create personalized shopping experiences for them. Most beauty and fashion brands are expected to expand their operations with AR and VR application software in 2021. You can see the cost, discounts, special offers, and other specialization details of the product you want to buy if you walk into the store with just a Smartphone. In 2017, IKEA began using virtual reality in business with the 'Place app' lets customers visualize how their home furniture will fit into their interiors. eBay has introduced a new shipping AR tool that makes selecting a suitable box as easy as carrying your smartphone.

4. Manufacturing And Occupational Safety
The use of augmented reality technology has the potential to simplify and accelerate factory processes. Engineers can share their vision through AR by demonstrating prototypes, construction sites, etc. AR markers on equipment help with work-in-progress monitoring. Digital maps and plans save time and help people understand what they're looking at. AR glasses can provide manufacturing and field workers real-time data, reducing errors and improving accuracy, safety, and quality. Virtual reality simulates real-life scenarios while removing the risk. As a result, it is quickly becoming a standard training tool for employees who face physical danger. Virtual reality can be used by mining companies to train employees without sending them underground. 

5. Education and Training
VR applications have augmented the learning experience for students by allowing educational institutions to create virtual reality for students and lecturers from all over the world. Amidst a global pandemic, technology has been extremely beneficial (coronavirus). If students are learning about subjects such as engineering, history, physics, and astronomy, a VR application allows them to experience what they are learning in-depth in detail with characters, colors, symbols, and objects to ensure that they understand it completely. AR applications, for example, allow students to see a 3D galaxy or an extinct animal come to life on their screen.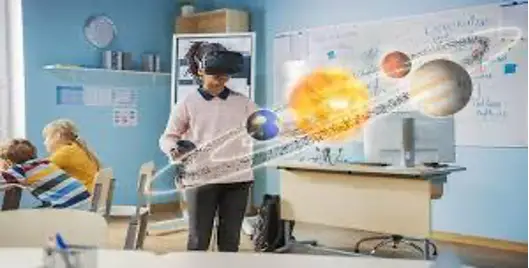 6. Advertising & Marketing
AR can be creatively used to strengthen customer relationships while increasing purchase proclivity. If the content on a brand's mobile application is appealing, customers are more likely to use it. Unique and innovative augmented reality experiences allow you to surprise customers and competitors who have never done anything like this before. Alternative spaces have improved their marketing materials by utilizing augmented reality. Alternative-spaces, an augmented reality mobile app, reveals vivid details of our printed booklets, allowing us to tell the company's exciting story in a corresponding format. An augmented reality app transforms a shopping mall into an amusement park. Kids and adults will enjoy interacting with virtual characters, playing games, and winning prizes and will return for more.

7. Real Estate
Renters and buyers are increasingly searching for properties on the internet. Instead of going outside and wasting time, customers can use VR applications to see the entire location of properties. An estate agent can lead a virtual property tour while also seeing what the buyer is looking for and answering questions in real-time. Potential investors can use Augmented Reality to find properties before creating interactive 3D visualizations from 2D blueprints. Lowering prices, increasing revenue, and increasing customer satisfaction are the primary benefits of using VR applications.

8. Medical & Healthcare Applications
Healthcare is yet another industry that has benefited from virtual reality applications, as medical personnel such as doctors, surgeons, and nurses will be trained in a customised virtual world for their daily life-threatening tasks and situations to improve their required skills and handle an emergency with a higher number of human injuries or surgeries in accidents or natural disasters. Consider how many lives will be saved if skilled medical personnel is trained for various situations, medical emergencies, and risky surgeries by collaborating with a professional virtual reality solutions provider who can provide customized applications for all types of medical scenarios.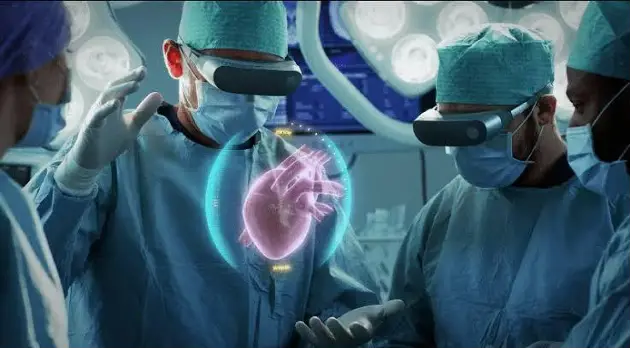 9. Tourism and Travel
Virtual Tours for real-life locations are an important advantage of VR applications because they can entice tourists to book their travel tickets after experiencing how enjoyable it would be to visit these locations through a virtual experience. Even Google Maps has been enhanced with augmented reality technology, allowing users to find a location using their smartphone's camera and receive clear directions on their screen. Shopping malls, airports, offices, and trade shows have become more user-friendly due to Augmented Reality technology. In addition, resorts and hotels can benefit from VR apps by creating a video that shows how tourists will be served in order to entice potential tourists to choose your resort/hotel over competitors.

10. Architecture, Construction & Interior Design
Architects are now equipped with VR-enabled applications that allow them to present their ideas and designs to their clients on 1:1 scale, allowing the clients to explore building or renovation projects in detail before accepting the designs and beginning construction operations. Virtual reality applications will benefit residential buildings, commercial buildings, bridges, and any construction project because projects will be visualized in a virtual environment to examine every aspect of the project,p including safety precautions, reducing design deviations from the desired design, testing the construction process steps to improve efficiency while saving the cost of physical tests to achieve the same goals.