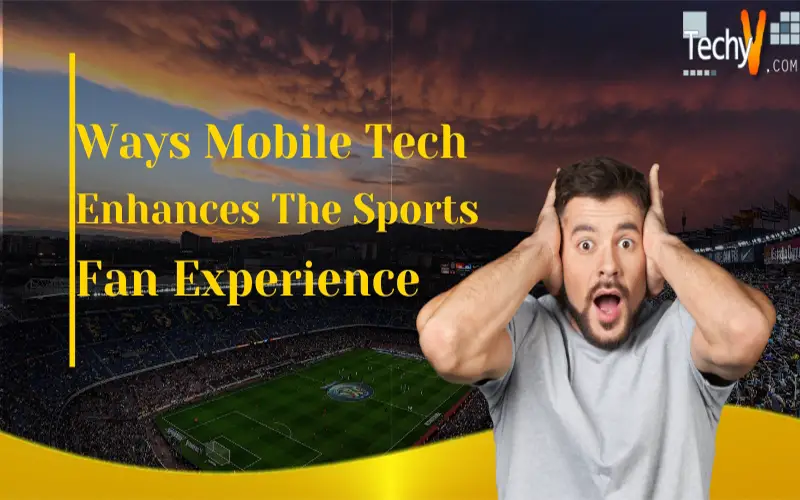 Being a fan of a sports team or individual athlete can be something of a rollercoaster ride, as the fan in question lives vicariously through their sporting heroes, experiencing all the highs and lows of some of the most outlandish careers that exist.
What's more, the internet and tech revolutions have put more data and information than ever before at the fingertips of sports fans, with many even using these advances to connect directly with their sporting idols.
This has largely been made possible by the advances in mobile tech and app innovations. Here we detail just some of the mobile tech enhancements that have come to the fore in recent years, which have made the sports fan experience more engaging and immersive than ever before.
Comparison Sites And Apps
There is nothing particularly new about the idea of comparison websites and apps because they have been around in industries like car insurance and travel for a very long time. However, as sports betting services begin to expand in territories like the US and Canada, there is an increasing need for comparison services, which can debunk the ins and outs of a BetMGM promo code or provide reviews so sports fans and bettors can decide which is the correct online sportsbook for them.
Exercise Apps Allow Amateurs To Train Like Their Favorite Pros
Another exciting development in the world of sporting mobile tech is the rise of apps and wearable devices that combine to allow sports fans to get off their sofas and out there training themselves. Some of the most popular of these include ones like Strava and Zwift, which not only allow their users to track their own personal goals and progress, but also lets them measure up against some of the biggest names in running, cycling, and swimming.
This is done by encouraging top athletes to use the apps themselves, so that people can perhaps race their bikes in a virtual race against the winner of the Tour de France or see if they can keep pace with Kílian Jornet up a mountainous ridgeline. Many pro bodybuilders also release their very own branded apps, which allow people to follow along with specialist weights and diet programs.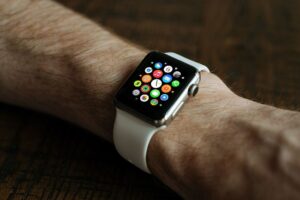 Smart watches are some of the new wearable tech that is reshaping the way people think about mobile devices, enabling sports fans to stay up to date with their passion 24/7
Are Smart Watches And Glasses The New Mobile Phones?
Another mobile tech trend to keep an eye on both now and in future is that of smart watches and glasses, many of which will have AR (augmented reality) elements built into them. This can already be seen in swimming, with makers of goggles producing digital lenses that can display everything from a swimmer's heartrate to their average lap time.
Smart watches are already a big deal in endurance sports like triathlon and ultrarunning, with some having inbuilt navigation systems and maps. This may soon develop into a product that can beam way markers onto the floor, so that cross country runners do not even have to take their eye off the trail they are tackling to get the information they need.
Such devices will also be great for less active sports fans, who want to have exactly the stats they want to hand without missing the key moments of a game or match that they might be spectating live.
Mobile Streaming Broadcaster Take Over
Another sea change in the sporting landscape, that most fans will not have been able to ignore, is the way that live sports and recorded sports are presented to the public. Back in the day people had to tune in to a live event on a recognized television station or catch the station's highlights package when the day's action was over.
Streaming services like DAZN have completely changed all that, reducing the cost of viewing for sports like boxing and the MMA, while also giving subscribers freedom to watch what they want, when they want.