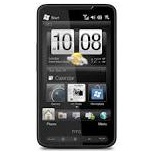 THE TOP 13 MOBILE BRAND INVENTORS
A mobile phone is a device which helps easen the communication between two or more people. Ever since its invention, many people have acquired is as a necessity as it creates more networking through messaging and calling features. There are also entertainment features found in all the phones. There has been an evolution of mobile brands which are used in the world today. There are the top most brands which will be discussed below.
Samsung Galaxy S3.
The Samsung mobile is the leading mobile phone manufacturer in the world today which was founded by a Korean based Company in 1938 by a person named Lee Byung-chull but its operations started to function in 1983 under the Samsung electronics unit. It is known for producing better and quality phones with features and many more attractive features. It has of late produced Android phones which suit the current consumer. A good example is the Samsung Galaxy S3 with its sleek design that attracts the local consumer to buy the product.
Nokia Asha 308 and 309.
The second leading mobile phone manufacturer is Nokia which was founded by Fredrik Indestam in 1965 in Finland. It deals mostly in mobile phones and it is a very powerful Company which provides both cheap and high range mobile phones in the market. It runs on a Symbian, Java and Windows platform. Its mobile phones are easy to deal with and are very much common in the world today. The most common type of Nokia phone is Nokia Asha 308 which is a touch screen phone which is the latest in the market. Its features include Instant Messenger, 3G internet, clear voice recording features and many more.

iPhone.
Apple is the third in the list with its founder, Steve Jobs in 1976 in California. It produces a wide range of quality phones. It runs on the Apple iOS platform. It also designs lots of other devices such as the iPod, iPad, MacBook, Apple TV and Software. It may turn out to be expensive to the common buyer with all these eccentric features. Its features include clear camera capturing features. It captures a photo in a very wide range and its messaging features are easy to understand.

ZTE U990.
ZTE which is a China based Company was founded by Huo Weigui in 1985. It deals mostly in mobile phones which are spread in the wide market area. It is currently developing phones with regular intervals in a cheaper range thus providing the latest features such as Android latest version, Best camera, the perfect interface and many more. It has a stylish design as well as features such as Instant Messenger, text, internet services, and touch screen functionality with personalized features at its best. The business people own this kind of phone because it easens communication just at the snap of a finger.

LG is a South Korean based Company founded by Koo In-Hwoi in 1947. It deals in Telecommunications, Electronics, Engineering and Chemicals. Zenith Electronics Corporation happens to own the brand of LG Electronics They always produce the latest features by introducing phone brands most specifically for the customer. It produced its first Smartphone in 2004 but there are also other brands that tend to be cheaper than the smart phone with the touch screen icon.

LG Spectrum.
Huawei founded in 1988 by Ren Zhengfei. It currently produces a cheap range of mobile phones with high quality attached to it. They have introduced phone models with all the latest features but its range price is very much less as compared to other Company phones. It is known for producing Android phones which happen to suit the consumer today. Its memory allows it to look edgy and easily portable.
BlackBerry Bold 9900.
BlackBerry is known for its high responsive quality Smartphones. It was founded by Mihalis Lizardis in 1999. It runs on the BlackBerry OS platform. It can shoot video, take photos. They have the easy push e-mail option, The BlackBerry Messenger and much more. It is mostly for business or spendthrifts. This kind of phone tends to have maximum security devices that help protect your phone against unauthorized activities or when it gets lost. Its communication has been made easier through the emails, text and the Messenger service. A good example is the BlackBerry Bold 9900 which is curvy and its super sleek design makes it worth a buy.
Motorolla Razr V3i.
Motorola deals on mobile phones, Smartphones and tablet computers, two way radio, networking system, cable TV system and wireless Broadband network. It was founded in 1928 by Paul V. Galvin which was later succeeded by his son Christopher Galvin who made it a mobile phone giant. Previously it was found in the in-held car radios, hand held wireless computers and base stations. When it acquired Mobile Data International in 1988, it started to produce mobile phones. The first hand held device was invented by them in the 1970's. it is the inventor of the first ever mobile brand in the world and it still exists up to today. It is known for producing a range attractive phones for all customers from cheap to high range. The most common one is the fold design such as the Motorola Razr V3 and V3i which ease communication and portability
Sony Xperia.
Sony is a Japanese based Company which was founded in early 1946 by Masaru Ibuka. It used to partner with Erickson mobiles but they separated later on. They mostly deal in mobile phones which happen to be their own innovation and suitable for the current customer's needs. You are able to access the phone features just by the touch of the screen. It easens mobility of your hands and it also saves time.

HTC twin SIM phone.
HTC was founded by Cher Wang in 1997. It designs only the Windows platform phones but later on went for the Android. It only offers Smartphones as mobile phones and nothing more or less. You can be able to have access to such phones if you are a business man and you use two numbers. It has been enabled by the twin SIM functionality within which you can be able to switch to your other number in seconds.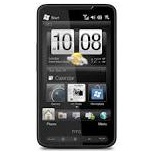 Alcatel OT-806
Alcatel founded in 2004 through a joint venture between Alcatel-Lucent France and TCL Communications China. They mostly deal with Smartphones and the one touch screen phones. They are commonly termed to as the business phones. This is because they contain foreign exchange managers, reminders and diaries inside the Organizer icon.
NEC N-01A.
NEC is a Japanese based Company which was founded in 1983 by Nobuhiro Endo and Kaoru Yano. It mostly deals in IT products and mobile phones. Most of its phones happen to be brands of other mobile companies such as Nokia.
I-mate 810-F.
I-mate was founded by Jim Morrison in 2001 in Glasgow, Scotland. It mostly deals in mobile phones, Smartphones. it used to sell branded versions of pocket PC's phones at the start but now it lost its market and less of its brands are seen in the market today. This is due to the emergence of new brands from other mobile companies that happen to top the list like for example Samsung.