The Estate agent applications help to direct businesses, contact management activities for the companies. These applications have various features, such as Cloud-based servers, Email notifications, financial analytics, and many more. They provide free trials and online training to their users. These agent tools are the best option available for property managers, developers, agents, and brokers. There is a list of Top 10 Estate Agents Software in the upcoming paragraphs:
1. ExpertAgent:
The cloud-based agent software is available for both beginners and professionals. It has lots of features that include customer support, SMS and email alerts, and support for all devices, automatic mailing list, Touch Screen Friendly, and more. It allows you to do social media posting in minutes. The portals have supported by this tool are fine, country, The Guild of Estate Agents, DPG, Rightmove, Zoopla, and PrimeLocation. The software has developed for buyers, property management companies, landlords, tenants, and sellers. You will get free training and money-making opportunities. It is 24/7 available for you.
2. PortalHub:
The best software is available for real estate agents, tenants, and landlords. It allows you to access it from anywhere and anytime. It helps to manage viewings and appointments. You can create your agreements and customer receipts. It includes statistics, newsletters, EPC charts, Windows displays, property brochures, free updates, Cloud-based servers, automatic image resizing, staff management features, portal feeds, email alerts, and more. You can upload to Property Portals like Trovit, Home.co.uk, Nestoria, HouseLadder, PrimeLocation, Rightmove, OnTheMarket, Zoopla, and FindAProperty. The product costs £59 per month.
3. Follow Up Boss:
The application has specially developed for high-performing agents and real estate teams. You can access this tool on Web, Cloud, SaaS, iPhone, iPad, Android phones. It is not available for Mac and Windows Operating Systems. It gives online training, webinars, and documentation. Its features are Contact Management, Calendar Management, Property Matching, Email Marketing, and Lead Management. It is overall easy to use the software. Its pricing is $69 per month per user. It provides a free trial.
4. DOMUS: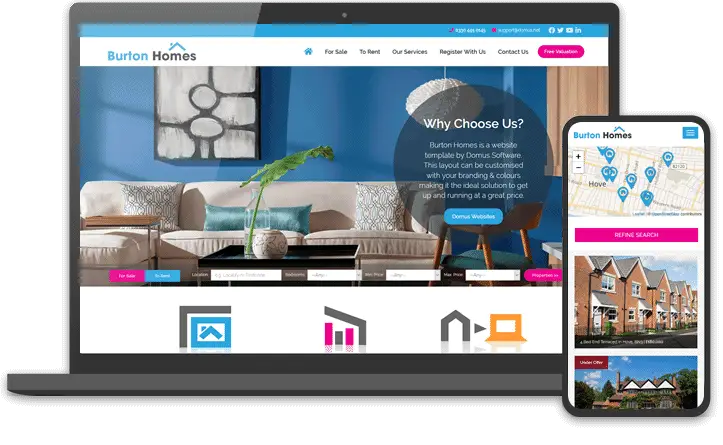 The cloud-based software helps to manage sales and letting analytics. The application provides online diary, sale progression, Client login, Tenancy Management, Property Repair Reporting, Portal Uploads, SMS and email alerts, Client Accounting, tasks, Applicant Management, Property Marketing, help section, reference articles, XML-based API, videos, poster templates, and more. It allows you to upload to Property Portals, such as Rightmove, S1 Homes, Webdadi, Wight Agents, Zoopla, Homeflow, London2Let, move with us, Mayfair Office, Mouseprice, My Homes Unlimited, OnTheMarket.com, Nethouseprices. It offers a 30-day free trial. It has three pricing plans, Starter £49, Standard £99, and Pro £140 per month. For the starter plan users, only one client can use this tool. And, for Standard and Pro plans, there is no limit in the number of users.
5. Loft47: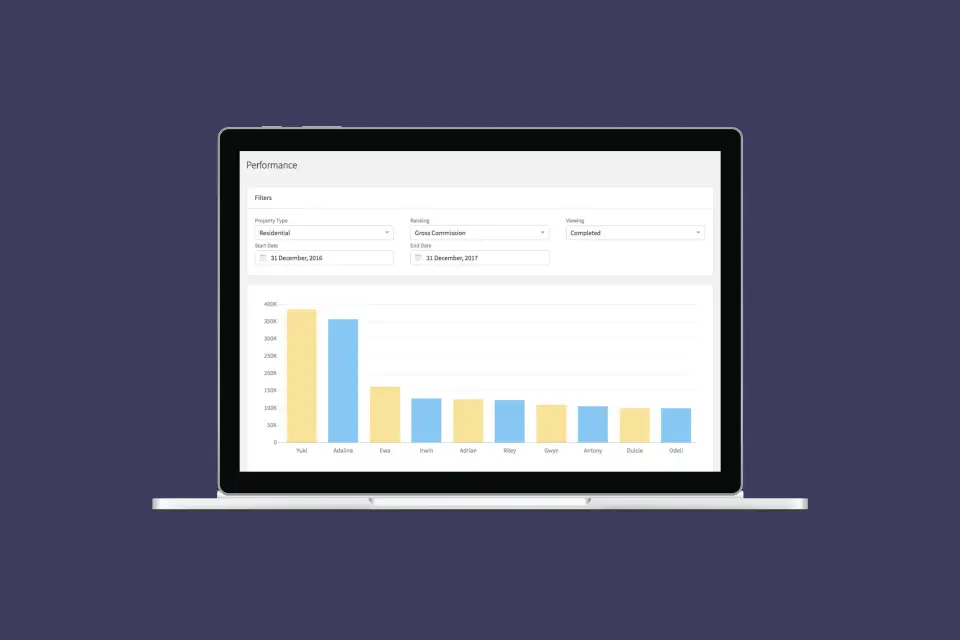 The fully-featured platform is available for real estate brokerages and agents. It has everything that you need to enhance your sales and business growth. It allows you to keep track of production, performance, and commissions. The software has connected with other estate applications that help to analyze fees and communication, transactions, and commissions. It supports Web-based, Cloud, and SaaS deployment. It provides Webinars, online/in-person training, and documentation. It includes Listing Management and Commission Management. The product starts at $90.00 per month. It offers a free demo to its users.
6. AgentPro: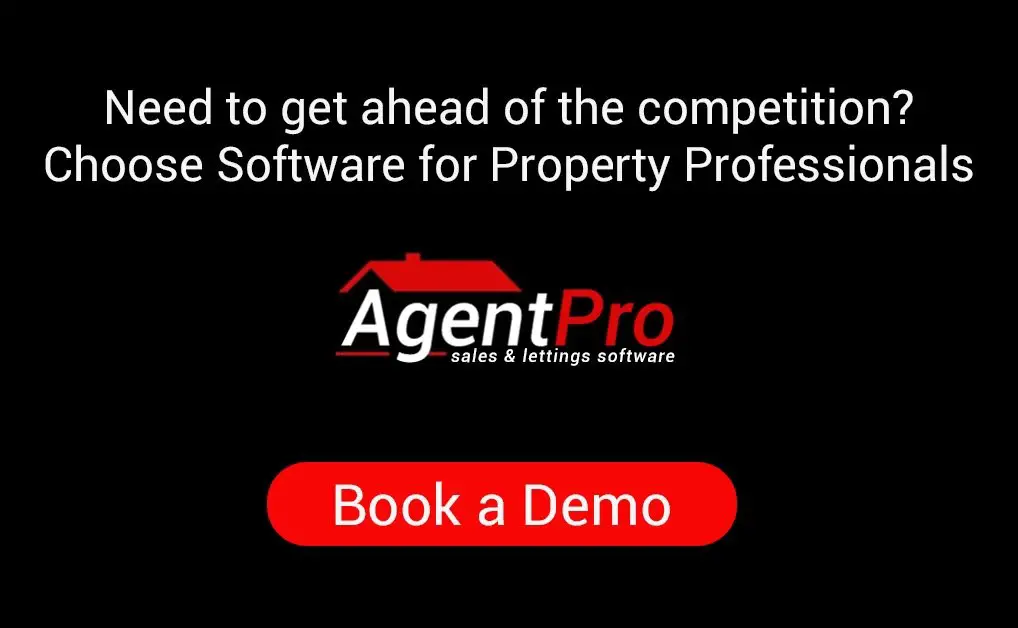 PC-based software supports full property management. The application has specially made for well-established companies. It offers Poster, leaflet design, Sales progression, and newspaper ads, spell checker, email reminders, real-time website feed, email property lists, double-entry bookkeeping, Process payments, maps, and many more. It also includes directions, property searches, galleries, brochures, EPCs, floor plans, Task Lists, Windows Cards, calendars, and more. It provides It has three pricing plans, Pro £125, Gold £175, and Platinum £225 per month. For Gold and Platinum users, there is no limit to the number of clients. And, these account users can upload to unlimited property portals. It gives four types of training, one day basic, one day on-site, advanced, and remote.
7. Point2 Agent:
The real estate platform is accessible to sellers, brokerages, and agents. Its cost starts at $9.99 per month. It supports search engine optimization, prospecting tools, and businesses manage leads. It provides features to Real Estate agency, such as Property Management, Website Management, Email Marketing, Lead Management, Calendar Management, Property Matching, and Listing Management. It supports deployment through Web-based, Cloud, and SaaS. It is available for business hours.
8. Jupix:
The cloud-based estate management tool supports Property matching. It is part of Zoopla. It's Built-tools, such as trend reporting help to improve your performance. It knows very well how to attract its users through various services, such as viewing feedbacks, scheduled contact, and property performance reports. It has an online diary, branded output, real-time updates, inquiries, safety certificates, lettings dashboard, batch renewals, Tenant referencing, agreements, Bank statement uploads, Reconciliation, Statement generation, and more. It also gives training about property marketing, management, and accounts. You can even book a demo.
9. Acquaint CRM:
The PC-based software supports Rightmove, Gumtree, INEA, Zoopla, OnTheMarket, and more property portals. It includes SMS reminders, virtual property tours, Property, lettings, financial analytics, applicant, property matching, online diary, track deposits, letters, emails, Lettings, Property Management, Client Accounting, appointments, Telephony Integration (TAPI), reporting, and more. It allows you to call your clients from the software. According to the number of users, it has three plans. For one client, it costs £40, and for two, its price is £75, and for a branch license, it costs £120.
10. Apto:
The application is best for Real Estate Brokerage teams and offices. The platform has developed by real estate veterans. It supports deal management, customer relationship management, and back-office tasks. Its Saas tool helps to build better client relationships and decisions. It is a Web-based, cloud, and SaaS platform. It gives online training and webinars. It has features that include Contact Management, Document Management, Property Management, Lead Management, Website Management, and Calendar Management. It offers a free trial. The product's cost starts at $89.00 per month per user.