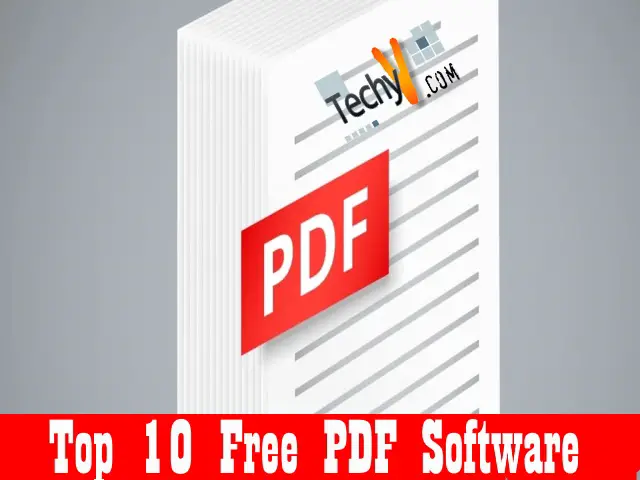 A PDF software helps to read documents in PDF format. This software is universal. If any person creates a document in a word processor and another person wants to open that same file, then the same software is required for both the people. In such cases, PDF software helps to view the file easily.
1. Foxit Reader

Work with documents from any device using PDF software Foxit Reader. This software is available in the mobile version too. Foxit reader mobile is available in android and iOS. Use this professional PDF reader in Windows desktop, mobile, or MAC desktop. Foxit reader online is a browser-based PDF reader that stores data in the cloud. Generate PDF documents and update them if required using this software. Easily manage PDF documents.
2. Adobe Acrobat Reader DC

Adobe Acrobat Reader DC allows you to open and view PDF files quickly. You can easily search for content and scroll through the document to find the information you require. Zoom in and out options are available to view the document easily, to know the information in detail. You can choose between a single page view or continuous scroll mode. Make annotations in your PDF and comment directly in your document using sticky notes. Access scanned PDFs by capturing them using Adobe Scan application. Add e-signature to your design easily. You can protect your PDFs with a password too. Combine files into one single PDF document and compress a file to reduce size.
3. Javelin PDF Reader

Javelin PDF Reader is available for desktops and mobile; this software is very small and fast. It is also secure to use. Install this software for free in Windows. This software is compatible with iPhone and iPad. Embed hyperlinks and make bookmarks using this software. Highlight parts of your document and make annotations; There are three methods to download documents to this application. That includes file sharing via iTunes, URL, or XML structure.
4. Nitro Reader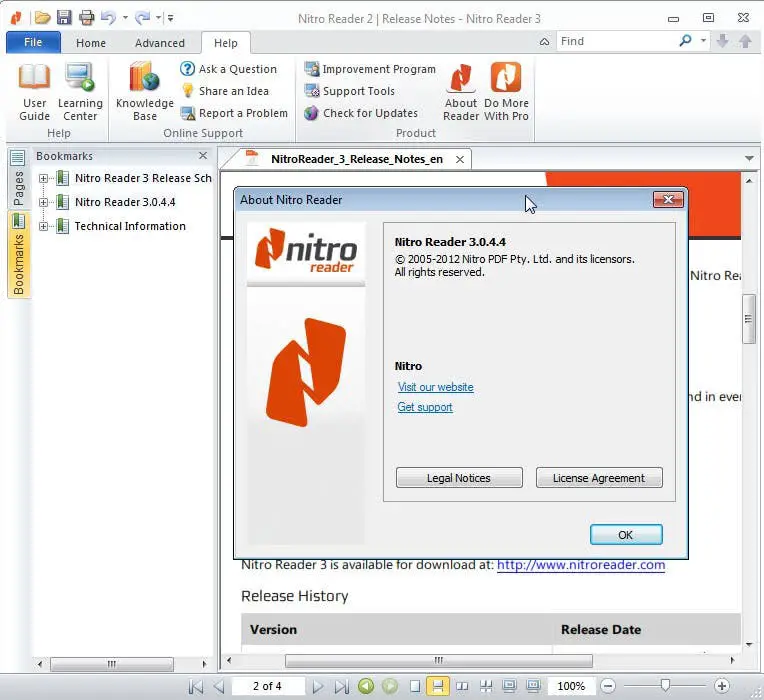 Nitro Reader is a PDF software that allows you to create PDF files from three hundred file formats. Fill PDF forms using this software. Extract images or text that you want from a PDF file using this software. You can even include a scanned image of your signature in this software. QuickSign is available to sign documents and return them quickly electronically. Perform all basic tasks you do in a PDF document using this software. Insert notes and underline particular text in your PDF with the help of Nitro reader. Save all text inside PDF in plaintext.
5. MuPDF

MUPDF is a PDF software that supports many document formats. Annotate PDF documents and fill forms using this software. It is a lightweight software that consists of a software library and command-line tools. The command-line tools available in this software allow you to edit and convert documents into other HTML formats. MuPDF has a software library to build tools and applications. The iOS viewer for this software is available on the App Store.
6. SumatraPDF

Sumatra PDF is open-source software that works with many other files. This fast reader software has many useful features. This PDF software helps to edit and save documents. Print documents easily using this software. Language translation over 69 languages is available. Download this software for free online in Windows. Customize the screen of the application to have tools such as automatic zoom in the default layout. Users with slow PC configurations can use this software.
7. Slim PDF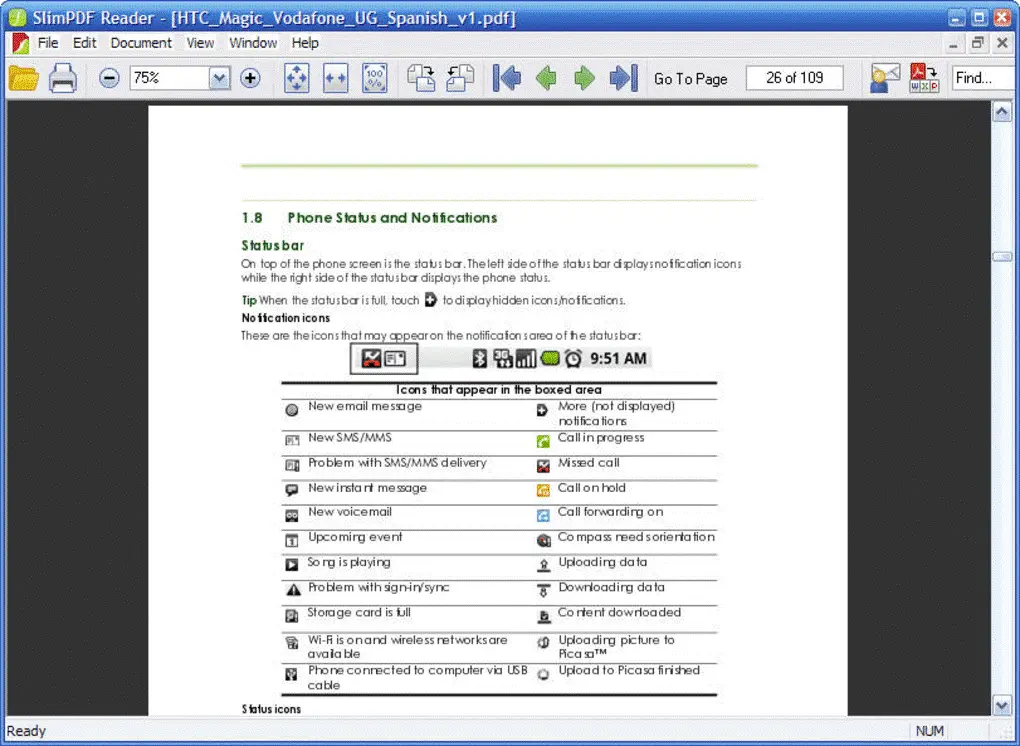 A SlimPDF reader is a simple software for opening and reading documents. This software is small and contains all functions as a PDF viewer. This software does not hog your system and includes features like page rotation, zoom in and out of the document easily. Find the location of the specific text. The interface of this software is easy to use. Use this software as a file converter for converting PDFs to editable Word document or PowerPoint presentation.
8. Haihaisoft Reader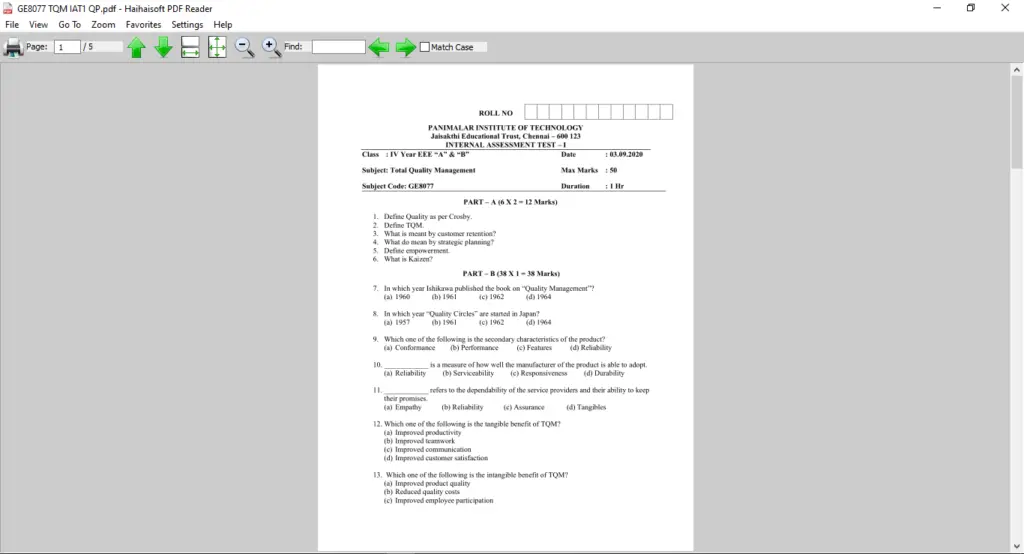 Haihaisoft Reader is a PDF reader software that ensures the reading of PDF documents is easy. This software is available for MAC, Windows, iOS, and Android. The download size of this software is only 3mb. Directly this software launches when you run it, which saves you time. Read and print PDF documents. This software has high security and maintains privacy. Read protected documents with the help of this software as it supports protected documents using the DRM-X platform.
9. Soda PDF

Soda PDF helps to edit and merge PDF documents. It also helps to convert PDF files and compress them into smaller files. Include your signature in your document and keep it secure. Access your files online and offline. Save documents to Dropbox or Google Drive. Get all your work done on mobile using this software. Recognize text within images using the Optical Character Recognition feature in this software. Control file permissions and archive data for keeping it safe. Create PDFs directly from the scanner.
10. Skim

Skim is a free PDF software that helps to view PDFs. Add notes and edit them with the help of this software. Highlight an important part of your text and make snapshots for easy reference. Fullscreen mode is available to make reading convenient. Save passwords and export notes as text. View all your highlights and notes using this software, which is highly customizable. An automatic download of PDF documents is possible using this software.