The benefits of optical character recognition (OCR) software are being felt across all kinds of industries today. This intuitive software can convert all types of text and data into machine-readable and editable online content.
In years gone by, OCR technology was used exclusively to improve administrative tasks' efficiency. It would accelerate duplicating paper-based information such as bank statements and passports into digitized format. Today, OCR software is revolutionizing many other sectors too. The healthcare industry is benefitting hugely from its adoption, improving access to medical histories and sharing medical records across the healthcare environment. The ever-competitive retail sector is also reaping the rewards of adopting mobile-based OCR technology. Customers can redeem discount vouchers and scan serial codes via smartphone devices for swift and simple wins at the checkouts.
OCR has helped raise the stakes in the iGaming industry too, which has seen an explosion of live-streamed casino games reach the market. These real-time broadcasts are powered by OCR technology, which captures the card or wheel data and overlays the values to players on their desktop or mobile screens. The technology is used across all kinds of classic table games like blackjack and roulette and more innovative game show-style variants. Despite having to incur the costs of operating live dealer studios and OCR technology, it appears to be a cost-effective addition to most iGaming operators. For instance, the live blackjack Betway tables are no more expensive to play at than their online counterparts, with players able to wager from as little as £0.50 per hand and watch real dealers handle the action right in front of them.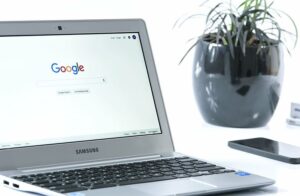 If your business is keen to leverage the power of digital workflows and improve the efficiency of internal processes, take some time to consider these five OCR products that are considered the market leaders in 2022.
OmniPage Ultimate
Kofax's OmniPage Ultimate is one of the best in the business. It's long been used by companies that need a reliable solution for real-time batch processing. It's also one of the most popular among multinational businesses that work and serve in multiple languages. That's because OmniPage Ultimate can recognize up to 120 languages around the world, making it easy to edit, process, and convert documents from across the globe – a huge step forward from the days of simply photo editing. You can also capture data using smartphone cameras on the move. Unlike some OCR products available for a monthly fee, this is available for a one-off $499 charge.
Nanonets
Nanonets is one of the most intuitive OCR products given that it is underpinned by artificial intelligence (AI). The AI-powered software makes it easy to automate tasks such as data capture for identification cards, invoices, and more. It's also possible to create and develop your own bespoke OCR models thanks to a string of integrations from Zapier. The AI-based algorithms are also capable of learning and being retrained to capture alternative data.
ABBYY FineReader PDF 15
ABBYY FineReader PDF 15 is up there with the best of them in terms of value. Available at the cost of just $199 outright, it is one of the smartest OCR solutions for digital businesses. Like Nanonets, this product is underpinned by AI technology, making it quick and simple to enhance all kinds of PDF documentation. Staff in a digital workplace can contribute within the same workflow on individual documents to share and collaborate for efficient project management. The editing functionality makes it easy to edit and improve copy and redefine the page layout of content.
IBM Datacap
Datacap is another hugely popular OCR technology solution from one of the world leaders in tech products. IBM Datacap has one of the most robust and most adaptable OCR engines, with a string of customizable rules. The Datacap platform is multichannel, allowing users to connect using smartphones, tablets, scanners, and multifunction accessories. Although it's a reliable brand, its user interface is considered somewhat more cumbersome and sluggish than its competitors.
Google Document AI
If your business is intertwined with Google products and you rely on the Google cloud, its Document AI (DocAI) solution ticks all the right boxes. Situated within the Google Cloud AI suite of products, it integrates seamlessly with all other Google software. Google DocAI relies on machine learning to automate the extraction and enriching of data, making it easy for businesses to glean insights from all paper-based data in digital form.
Hopefully, at least one of these OCR solutions above can deliver the speed, scalability, and support needed to take your digital business to the next level for data extraction and manipulation.