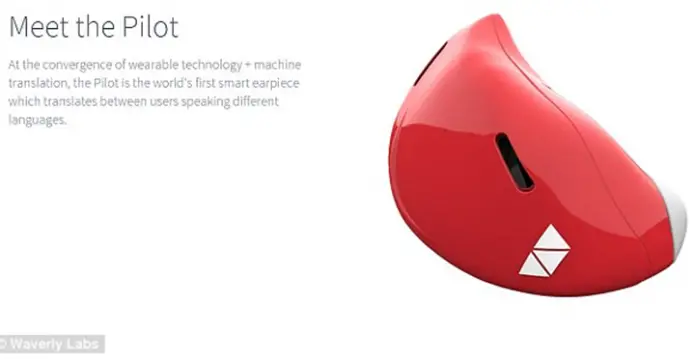 People are from different cultures, languages, places, etc. from the whole world. There are no barriers to communication on the Internet to make friends and meet new people. We have social networking sites, technologies, etc. to make us get connected with our loved ones all the time, but if your friendship is inter-country one and you have a language barrier that becomes a huge problem. You can't keep on googling each and every word or learn a new language at a time. Hence there is need of translating the language in real time for people who have language issues. Now translation can be done by the machines, and they provide accurate results quickly. Now that machine is Pilot, which is a language translating earpiece.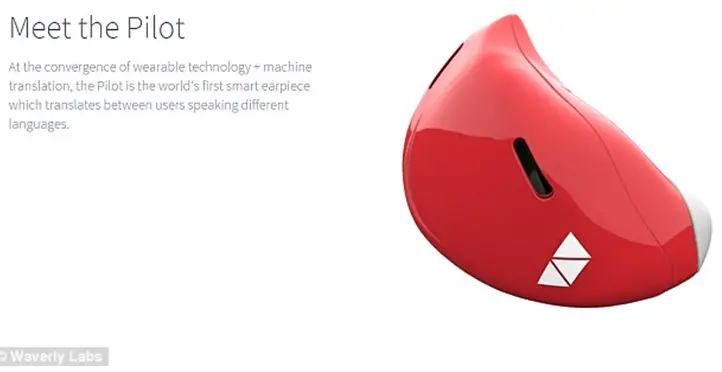 Waverly Labs has designed the Pilot, which is the world's translation earpiece in real time, and it looks like a hearing aid. The language taken as an input is translated and sent as an output in the language required using functions such as machine translation, speech recognition, and voice synthesis.
As many of the companies have clients from different places of the world, and there is a need of support services to the clients of a different language. Hence there is also a need of Real-time translation which is now mostly being used in MNC s such as Microsoft, Apple, Google, etc. Last year, Skype Translator was released which offered 50 messaging languages and six voice languages. This translation has become the critical and important aspect of communication in today's globalized, collaborative environment.
Some of the languages such as Romance or Latin languages, French, English, Italian, Spanish, etc. are offered by the Pilot. Other languages such as Hindi, East Asian, African, Hebrew, Slavic, Arabic, etc. are also being developed and included in the device Pilot soon. Of course, there are two packages in the Pilot. One is free, and the other is premium. The basic languages are provided in the package for free of cost, but access to the special and additional languages will be provided if you upgrade your account to a premium one by paying some amount.
There are two ear pieces available in the pilot, and it consists of an app which will work consistently and it integrated with your smart phone so that it starts translation when the conversation begins. You will be selecting a language that is needed to be translated in, and it just takes two seconds of delay for the translation.
Now the device will translate the language in the conversation between two people which is a very basic translation. But now it is going to be updated as per the company needs in such a way that it translates everything around you. Because machine learning is done by the Pilot, real-time translation earpiece it will be updated, improved soon for its better performance and decrease the time of the delay for translation also. As it gets more features and languages for translation, it will gain more attention in the market.