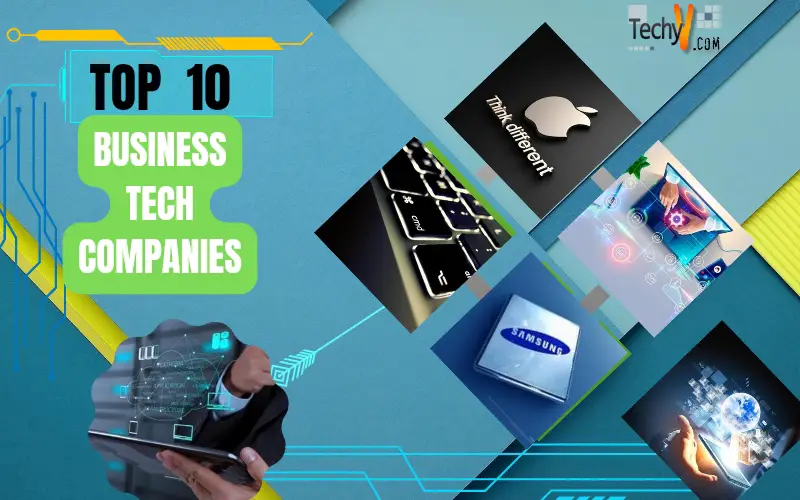 Technology companies have emerged as a dominant driver of economic progress, consumer preferences, and financial markets in recent years. Technology is advancing rapidly; this sector comprises companies that provide items and services in electrical, software, computer, artificial intelligence, and other ITrelated industries. Research and development for technology are pretty expensive for the tech industry. Tech forums administer social media sites like Facebook, Twitter, and Instagram.
1. Apple Inc 
Apple designs and manufactures several technology products such; as smartphones, tablets, iPods, personal computers, wearable devices, home entertainment devices, and more. The most wellknown Apple gadgets are iPhone smartphones and Mac laptops. Apple Inc has a revenue of $268.0 billion and a net income of $57.2 billion. Apple has also significantly increased its service revenue.
2. Samsung Electronics 
Samsung Electronics competes with Apple and other major technology companies throughout; the world in key product areas, it is a South Korean multinational multipurpose corporation with its headquarters in South Korea. It offers a wide range of services and goods, including electrical devices, communicating devices, and information technology. The Samsung Company provides mobile phones, laptop computers, televisions, virtual reality products, home theatres, computers, printers, household appliances, and many more.
3. Hyperlink InfoSystem 
Having been established in 2011, Hyperlink Infosystem is a reputable mobile app development firm and the top IT Software Solutions provider with offices in New York, the USA, and India. Hyperlink InfoSystem builds attractive and unique websites. Hyperlink InfoSystem offers mobile app development, website development, blockchain development, game development, AR and VR development on android and ios platforms. The company has designed more than 1600 websites and developed 3200+ apps.
4. HCL Technologies 
HCL Technologies is a global Indian IT service and consulting firm in Noida, Uttar Pradesh. Digital, Engineering, and Cloud are the areas of their expertise. They operate in aerospace & defense, Automotive, Banking, Capital Markets, Chemical and Process industries, Consumer goods, health, Industrial Manufacturing, Insurance, and many more. They provide services like Digital Business, Digital Foundation, Digital Process Operations, etc. It is one of India's; top 20 publicly listed corporations, having a market valuation of $50 billion.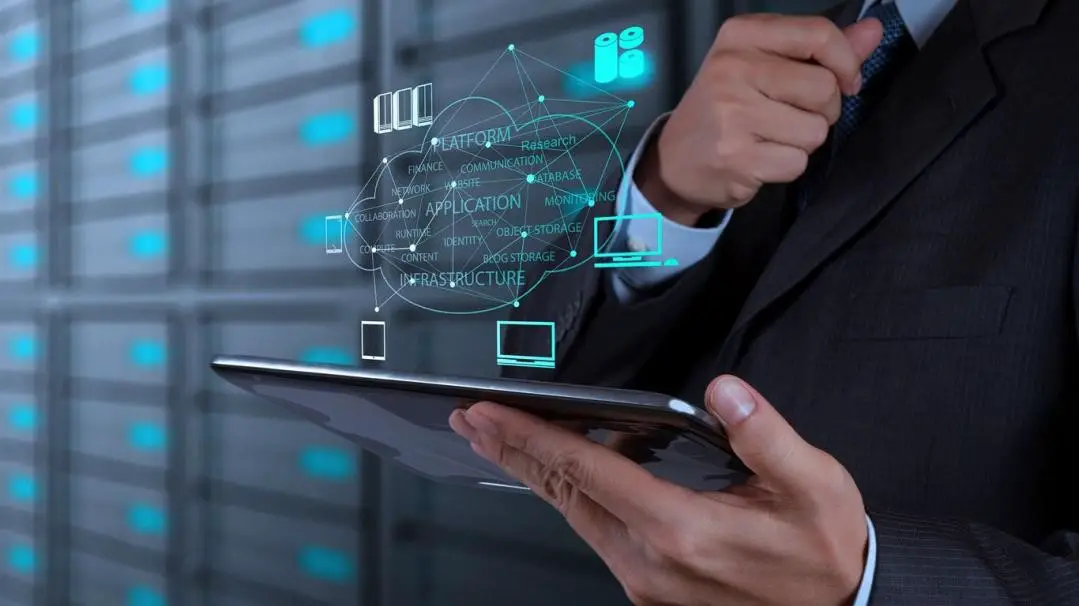 5. Infosys
Infosys is an Indian multinational information technology organization focusing on business consulting, information and technology, and exporting. In providing digital services, Infosys is leading after Tata Consultancy Services. More than 50 countries rely on the company for digital transformations. As a result of their significant expertise in managing technology and the operations of multinational corporations, they also provide their clients with advice along their digital journey.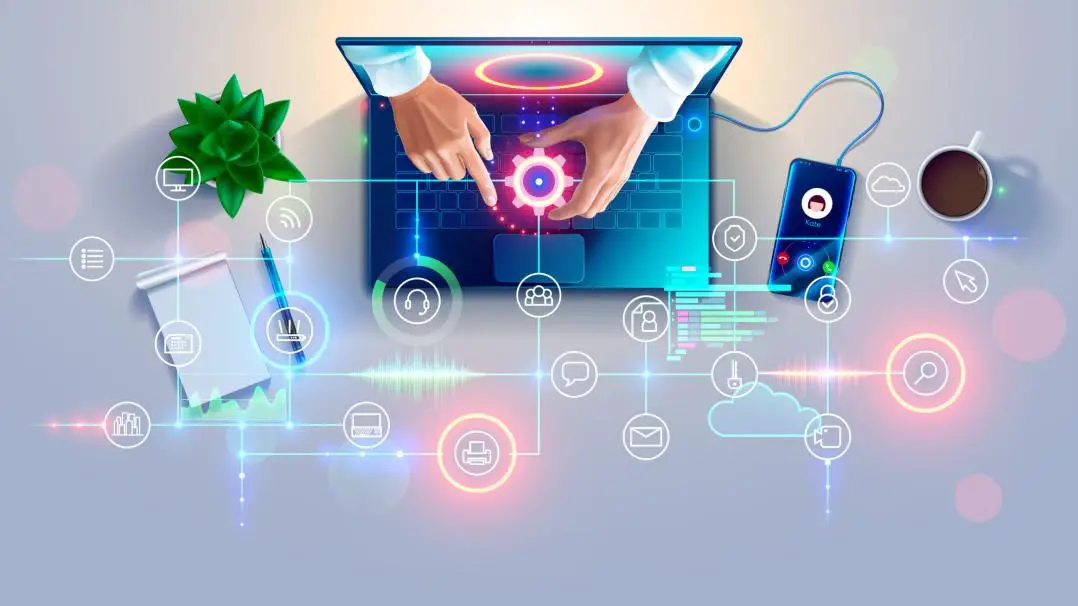 6. Microsoft
Microsoft is a multinational software, device, solution, and service provider. Microsoft is very well known for its; Tools, Office suite ,and Windows. Microsoft is a global leader providing services like Microsoft Cloud, Microsoft Teams, Azure, Dynamic 365, Microsoft Security, etc. Microsoft has a revenue of $138.7 billion and a net income of $46.3 billion. Microsoft also owns and manages LinkedIn, the prominent jobsearch social networking site. It is segmented into a number of categories, including Business, Developer & IT, Software, PCs & Gadgets, Entertainment, and others.
7. Dell Technologies 
Dell creates, manufactures, and sells hardware, computer tech products, and services worldwide. Desktop and laptop computers, classic and nextgeneration storage systems, and networking technologies are all available from the firm. Dell also offers a cloudnative technology and cloud management system. Personal PCs are Dell's; most wellknown products. Dell has a revenue of $92.2 billion and a net income of $4.6 billion.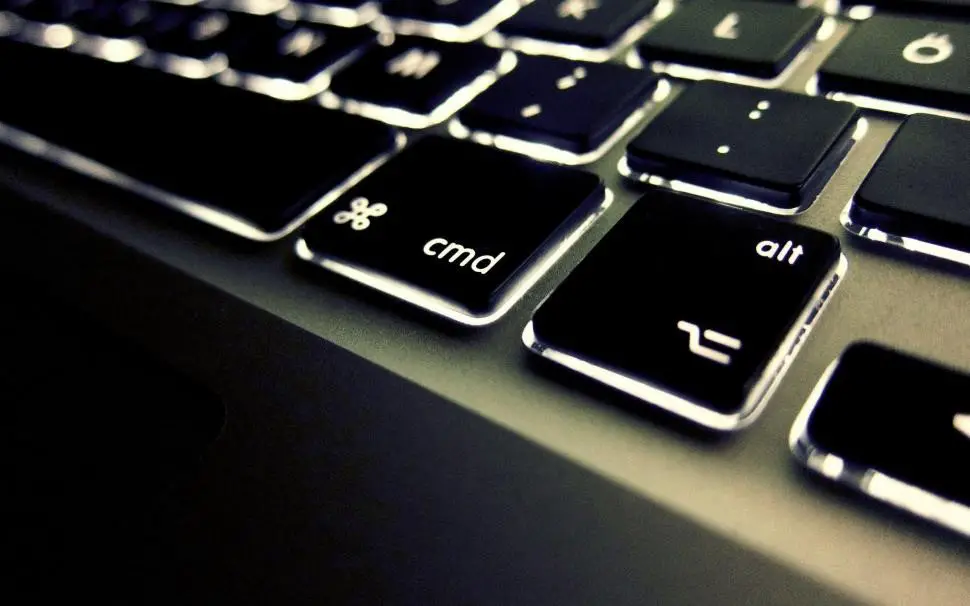 8. Tata Consultancy Services
Tata Consultancy Services is a multinational ITbased company , and its headquarters are in Mumbai, Maharashtra. TCS was the world's; largest IT services firm by market capitalization ($200 billion). It is a Tata Group company with operations in 149 sites across 46 countries. The Tata Consultancy Services Company offers services in blockchain, cybersecurity, cloud, quality engineering, IoT, and digital engineering.
9. Accenture
Accenture is a multinational professional services company with its headquarters in Ireland focusing on IT services and consulting. It has a revenue of $50.53 billion. Accenture is a global professional services corporation focused on digital, cloud, and security solutions. It provides Strategy & Consulting, Interactive, Technology, and Operations services, backed by the world's; most extensive network of Advanced Technology and Intelligent Operations centers, as well as unrivaled experience and specialized talent across more than 40 industries.
10. Wipro
Wipro is an Indian multinational company , whose headquarters are in Bangalore, Karnataka. The company's; diverse businesses include FMCG, lighting, computer technology, and consulting. Wipro Limited is a major global information technology, consulting, and business process services company. They employ cognitive computing, hyperautomation, robotics, cloud, analytics, and upcoming technologies to help their clients acclimate to and prosper in the digital era.