Faraday Future FF91
Faraday future has promised us all a new world of electric cars. The company put in motion FF91 which is claimed to gain speed from 0 to 60 mph in just 2.3 seconds. A live demonstration on a speed test of the car happened too. After this achievement, Faraday Future is all set to step up in driverless cars too.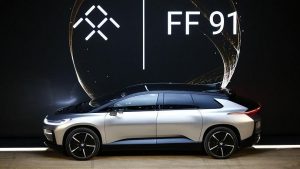 Asus ZenFone
Asus launched ZenFone 3 and ZenFone AR, recently in Las Vegas. ZenFone 3 comes with a dual camera and 5,000mAh battery inside. ZenFone AR, on the other hand, supports Google's virtual reality by featuring Daydream-ready in the smartphone. On a single device, ZenFone AR integrates two different platforms. It is the world's first smartphone having 8GB RAM.
Intel Core i7-7700K
Only a yearly cycle, Intel demand and produces new technologies and this year it has come up with Intel Core i7-7700K also known as 'Kaby Lake' processor, claimed to be the fastest desktop processor of all the time. Integration of the GPU is done, and the major innovations lie in it. 'Kaby Lake' is the name given as the successor to 'SkyLake' which was the previous release.
Samsung Galaxy A3, A5, and A7
All the three models (A3, A5, and A7) support storage expansion up to 256GB. The expansion can be done via micro SD cards. The home screen features a fingerprint scanner and the device also charges fast. The smartphone comes with USB drive-C.
Kingston USB Flash
Kingston, at CES, launched a USB Flash drive with the world's highest capacity of storing data that is up to 2TB. The company claims that the USB 3.1 (DataTraveler Ultimate GT flash) Gen 1 offers excellent read/write performance. To provide resistance to shock, a zinc-alloy metal body covers the flash drive.
Dell launches new ranges of laptops
The company, at CES, unveiled its 8K-32 inches laptop. The 8K monitor is claimed to show the content sixteen times more than full-HD.
Dell also launched the Latitude series (Latitude 7280 and Latitude 7480) which support multi-factor authentication options including touch fingerprint reader, Smartcard Reader (FIPS 201), and contactless Smart Card reader/NFC with Control Vault certification (FIPS 140-2 Level 3).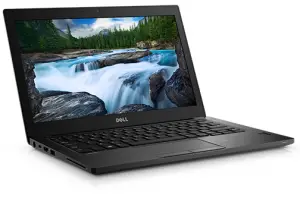 Samsung Chromebooks and Notebook 9 Series
Samsung Chromebooks have been developed from scratch to support Android apps. They support stylus and also enable inking on the screen.
Notebook series is for both hard-core gamers and workaholics.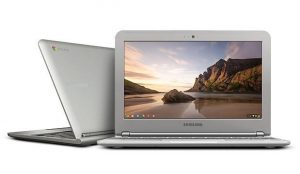 Wireless 2TB SSD
Fasetto, a US-based startup launched Link-a portable SSD external drive which you can easily carry in your pocket. It weighs a little more than hundred grams and measures 2 inch X 2 inch. You can easily access your files and back up content from your computer. It uses WiFi to connect to smartphones and other devices wirelessly.
Acer Predator 21 X
At CES 2017, Acer launched highly anticipated gaming laptop Predator 21 X which is very much compatible with Windows 10. It offers a curved screen which gives a perfect gaming experience with spiky yet smooth gameplay.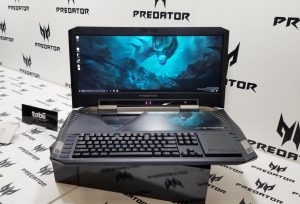 Toshiba 2-in-1 Premium
Toshiba has introduced a dynamic 2-in-1 premium, at CES 2017. It's a convertible PC that runs on Windows 10 Pro. The Portégé X20W measures a thickness of 15.4mm weighs less than 2.5 pounds. The battery life supports PC for almost 16 hours.  The technology includes IR cameras for secure logins, multi-directional microphones for Cortana, and a touch screen for making web pages at Microsoft Edge and much more.