Companies in all industries hire consultants to help them find innovative and more efficient solutions that will help their company grow. There are also online resources that provide a one-stop solution for different industries such as technology.
The strength and value of these online platforms is similar to what industry consultants can provide to businesses. It is the ability to understand the needs of others in the same industry while providing resources and innovative solutions to help them solve problems and issues.
Handle Short-Term Staffing Needs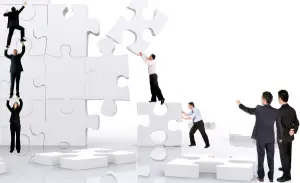 There are many times when a company has a short-term project that their current staff either doesn't have the necessary knowledge or time to complete. By hiring a consultant, the company benefits from a highly-skilled temporary employee.
Because consultants move from company to company depending upon the length of any specific assignment, they have fast learning curves. Businesses can get their projects done in a timely manner without having to reprioritize employees' responsibilities or pulling them away from their regular jobs.
Industry-Specific Knowledge
Every industry has different needs, regulations, and requirements. Solutions for one industry might not be the best for another.
When you hire a consultant with the experience, knowledge, and insights into your industry's objectives, visions and strategies, they will be able to help guide you by employing best practice solutions.
Businesses will often hire consultants specifically for the reason that they have more expertise in their industry than their other employees. For example, the exploding Cannabis industry might be exciting, but navigating a murky Federal legal system (see Obama now Trump) can be cause for concern. When starting a business in a highly regulated industry, Federal v. State can be confusing to say the least. Visit: https://mjfreeway.com/consulting to check out how this one company helps other companies navigate the complexities behind Cannabis technology and its potential liabilities.
Gain Insights from an Outside Perspective
In our personal lives, we will often turn to close friends and family members to get an outside opinion from those we trust. Why? Because sometimes we are too intimately involved in our life's situations to make the best decisions.
Businesses often feel the same way when it comes to making critical decisions and look to consultants for their opinion. This is especially helpful because consultants have worked for many different companies. They bring with them a perspective based on past experiences with challenges and innovative ideas on how to get past these challenges.
Helps Identify and Solve Problems
There will be times when employees and management are too close to a problem to be able to recognize it and therefore unable to come up with ideas for solutions.
A consultant will have a new perspective and be able to identify issues. In addition, consultants can make recommendations based on their expertise such as:
What equipment to purchase
Changes in marketing strategy
Organizational restructuring
Practical solutions for internal communications and management succession
Defining company goals
Train Employees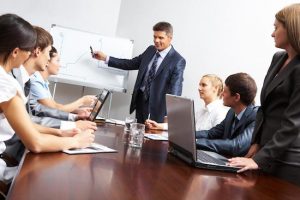 There will be times when a company purchases new equipment or implements new strategies. Hiring a consultant who specializes in that equipment or strategy to help train the staff is often the best way to get everyone up-to-date and on the same page.
Staying on top of the Latest Trends
For a company to be successful, they have to keep up with the latest technologies, processes, and products and services in their niche. There are times when it is difficult enough to keep up with the day-to-day activities to run their business.
A consultant can help implement necessary changes without having to worry about how management and staff will react.
Bringing in an outside consultant can bring fresh and new ideas to help a business be innovative and remain competitive.
Persuasion, Consensus, and Commitment
Before everyone in an organization can accept problem diagnoses and recommendations, they have to understand them and agree. They must also be committed to implementing suggested actions.
An outside consultant has the experience bringing teams together to work towards a common goal. They know how to be persuasive and have finely tuned analytic skills.
By setting up a process with actionable steps, establishing agreement, and utilizing strong problem-solving skills, consultants can work with business teams to get the momentum needed to get things done.
There are many reasons companies hire consultants. The overall common reason is to help businesses solve problems, work through tough situations, keep up with industry trends, and anything else that will help increase sales.