A spy or hidden camera may be a powerful device used for your safety that captures still images and videos while masquerading as a traditional object. Also, if you are a guardian, you can keep an eye on your children; if you have to leave the house frequently, you can ensure the safety of your home with a spy camera; and you can record something without letting anyone know. Spy cameras are hidden cameras that can hide anywhere.
(1) BT FASHION Hidden Camera Real Spy
The camera is concealed inside a pen and can be used both inside and outside. The spy camera has a storage capacity of up to 32 GB and an HD video display resolution. The camera also includes a microphone for recording voice. It has a video recording resolution of 720 pixels, charges quickly, and accepts a micro SD card. The power on/off button rests on the pen's top. Nobody will ever get to know that you have a hidden camera.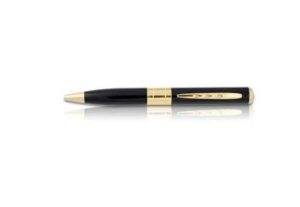 (2) IFITech Spy Camera
The camera is tiny and can record 1920×1070 HD video at 25 frames per second. The mini camera has magnetic tabs that allow it to be attached to any metal surface and easily rotated and adjusted to your preferred capture angle. The camera can also record video at night, thanks to its enhanced night vision and six infrared LEDs. You can also control it with your cell phone by activating motion detection, which will send you notifications right away.
(3) FINICKY-WORLD
Nobody will ever know that you have installed a camera inside your home if you install this camera because it comes in the form of an LED bulb. With its 360-degree rotation and surveillance function, this camera will automatically capture everything. It has an easy controlling feature by your smartphone and will alarm you when motion is detected. At any time, you can enable 3D view and watch the recorded video. The mobile app allows you to control both the camera and the LED easily, and it supports five different types of views. This camera requires power and will not operate on batteries.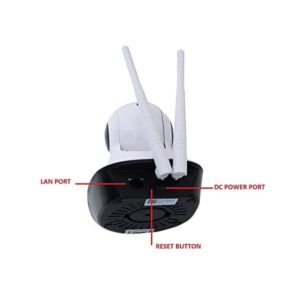 (4) M Mhb
It is a mini keychain spy camera with AVI video resolution at 720 video frame rate, 39fps picture taking, 5 million pixel playback software, and storage up to 32 GB. A WiFi connection is not necessary for this mini camera. You can take it with you wherever you go to protect yourself. It has a one-year warranty included, and can easily reset by clicking the reset button between the USB cable slot and the SD card slot.
(5) SPY 360 SQ11 Mini Camera
It's another one-inch-sized mini camera with a simple set-up. Controlling the device is simple: plug it in, play it, and watch the recorded video on a laptop or computer. This mini camera works with a micro SD card and does not require a WiFi connection. The camera is battery-powered and shoots 1070 HD video and photos. This camera can be installed anywhere, including your home, office, or workplace, as well as inside your body. The SPY 360 SQ11 Mini Camera has six infrared night vision LEDs that allow you to capture images in complete darkness. The spy camera begins recording when motion is detected and stops when movement is no longer seen, resulting in no unnecessary recording.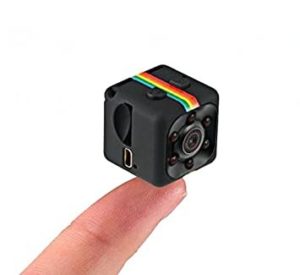 (6) Minimax
It is the world's most miniature camera, measuring only 29*29*11mm. It's easier to conceal, has stronger concealment, and is appropriate for some special occasions. It has an in-built storage system, so no need for a memory card. It has a function that can automatically activate or deactivate night vision when the lighting changes. The Full HD 1080P camera produces images with more vivid colors and clarity. The mini spy camera has one-click motion detection and is very simple to use.
(7) Safety Net Small Voice Activated Digital KeyChain
It can function as an MP3 player. The digital recorder allows you to listen to relaxing music while recording. The professional voice recorder with PCM digital and noise reduction technology comes in handy for noise-free recordings and panoramic recording, delivering a genuinely complete, natural, and clear sound. It can charge your phone or record high-quality audio, and the recorded WAV files can easily play on any device. The SafetyNet voice recorder does not use up battery power by recording dead air. If no voice is detected for 5 minutes, the recorder enters standby mode and resumes recording when an agent detects.
(8) TP-Link
It has a high-definition video recorder that captures every image in crystal-clear 1080p resolution. The Advanced Night Vision has a visual range of up to 30 feet. When the camera detects movement, the motion detection and notifications feature will notify you. Unwanted visitors are scared away by the sound and light alarm, which activates the light and sound effects. The Two-Way Audio feature allows for communication via a built-in microphone and speaker. It has 128 GB of storage on a microSD card, which equates to 384 hours (16 days) of footage. It is easy to install and manage everything through the Tapo app.
(9) FREDI HD PLUS Eyewear Glasses
The FREDI HD PLUS hidden camera specs camera appears to be ordinary but contains a small camera and microphone that can record video. The spy specs have a camera in the middle of two lenses, as well as a start/stop button on the side. It is a self-sufficient device that does not require any external wires or connections to record video or, in some cases, take photos. Because there is no power lens in the spy specs cameras, anyone can wear it. It has a perfect blend of fashion concepts and factors. It has a 45-minute recording time and a 30-minute battery charging time. To view the recorded file, you must first download the MX Player app.
(10) Sanyipace
It has Wi-Fi capabilities and can record video and save it to an SD card. You can install the spy camera whenever and wherever you want, making it ideal for use as a home security camera and a baby monitor with a camera. It has a motion detection alarm function that detects moving objects in the monitoring range and begins recording while sending an alarm to the mobile device. The device includes four infrared lights that can see obstacles at night and make your home safer. The device is magnetically attached to the bracket and then selects an appropriate location. Before fixing it, use 3M glue to ensure that the machine can still connect to the WIFI network.