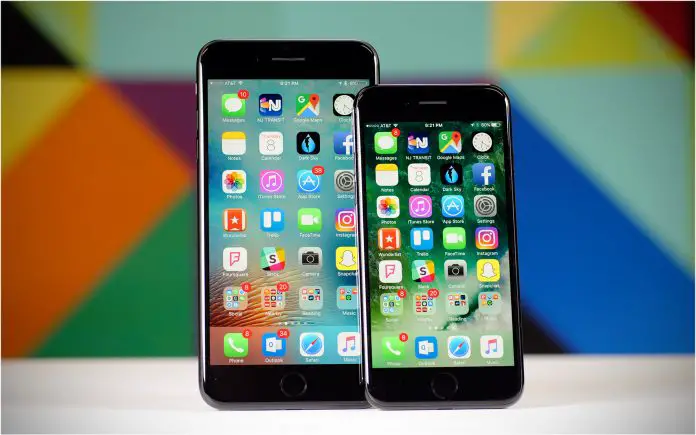 Important Features of Apple's iPhone 7 and iPhone 7 Plus
In a recent event in San Francisco, Apple announced the launch of the upcoming iPhone 7 and iPhone 7 Plus. Below are some of the important features that we should know:
New Color: Aside from the recent colors of silver, rose gold, and gold, Apple added a matte black and glossy jet black colors (this replaced the old space grey color). However, the jet black color is prone to scratches.
Size and Appearance: The iPhone 7 has the resemblance of its successor, the iPhone 6S. It has the same 4.7-inch display (5.5-inch for iPhone 7 Plus), but the HD Retina is 25% brighter than the iPhone 6S. It also has a 3D Touch layer that moderately buzzes when holding and pressing the screen. Both the 7 and 7 Plus feature a high-gloss finish and an impeccable mirror-like surface.
Static Home Button: The iPhone 7's Home Button is now in its solid state, which means you cannot click or press on it physically. It has Touch ID sensor and pressure-sensitive technology, which include haptic feedback similar to the Force Touch trackpad that Apple released last year.
The IP67 Feature: Yes, the latest iPhone 7 is water and dust resistance. IP67 stands for Ingress Protection followed by the numbers to identify the protection level of your device against water and dust respectively. We don't have to worry anymore if we accidentally drop it in the water, as it is built to sit to up to one meter of water for thirty minutes. Just please take note that Apple's warranty does not cover liquid damage.
Faster Processor: The iPhone 7 is powered by the latest A10 Fusion chip, which is faster than any MacBook Air. Its 64-bit quad-core processor is 40% faster than the dual-core A9 processor they have released in iPhone 6S. The good thing about A10 Fusion is that two of its cores are high-performance, which can handle demanding tasks such as gaming (We can expect the coming of Super Mario on iPhone). The other two cores are low powered, which can handle the usual and regular tasks (good for conserving battery).
All New Camera Performance: Apple maintained the 12-MP camera, but added a bigger aperture (ƒ/1.8), which can capture more lights for better pictures and videos in the low light state. Both units have Optical Image Stabilization (OIS) feature, which is responsible for reducing motion and make the images steady. The iPhone 7 Plus has two 12-MP cameras on its back; the wide-angle (with ƒ/1.8 aperture) and telephoto (with ƒ/2.8 aperture, which significantly brings the optical zoom feature in your iPhone).
Latest Front-Facing Camera Feature: From the recent 5-MP front-facing camera, the iPhone 7 comprises an all new 7-MP camera with f/2.2 aperture. It also has auto image stabilization and full high-definition video recording features.
Missing Headphone Jack: Apple was said to have ditched the 3.55mm port on their latest flagship phone. Both the iPhone 7 and iPhone 7 Plus have no headphone jacks. You will get Lightning EarPods similar to the previous iPhones, but this time, it is designed for Lightning port instead of the usual 3.5mm jack. This only means that if you're into music, you won't be able to listen on your iPhone 7 and charge it simultaneously. The 7 and 7 Plus comes with a Lightning converter so wired headphones can still be used with the handset.
Both units are available for pre-order now, and it is officially available today, September 16. The usual 16GB storage is no longer available. You can choose between 32GB, 128GB, and 256GB. Only the 128GB and 256GB storage are available for Jet Black color. The price of iPhone 7 starts at $649 while the price of the iPhone 7 Plus will start at $769.