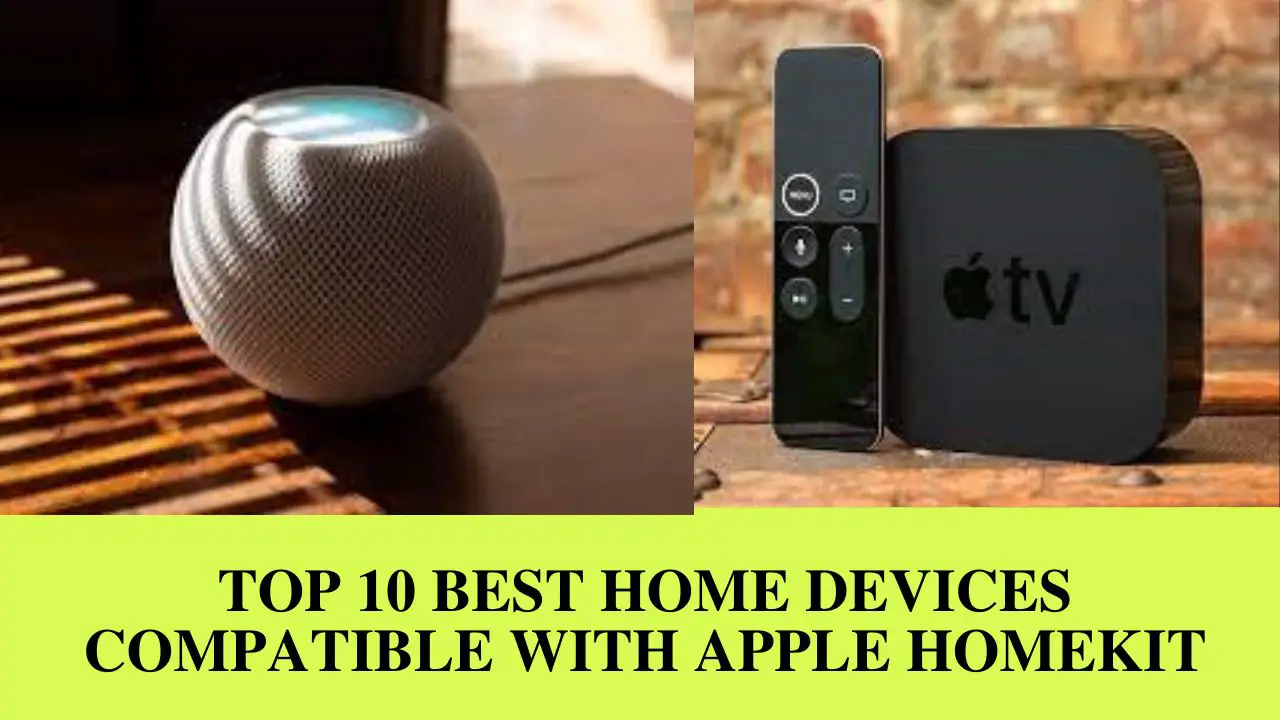 Apple is surely one of the most influential brand names that have taken over the world with its innovative and impressive devices with promising security. It has made a significant name in the niche of smart home devices too despite the presence of leading players such as Google & Alexa. Thus, today we'll be showcasing a quick countdown of the top 10 best home devices compatible with Apple HomeKit.
1. Apple HomePod Mini
Price- $99
Apple HomePod Mini is marked by its rounder, smaller, and affordable features. It is probably the first one to introduce compatibility with thread capabilities.  This new mesh allows easier and smoother coordination among devices. Another incredible update is the introduction of Siri to broadcast intercom messages via Apple devices.
2. Apple TV 4K
Price- $179
Though Apple TV 4k primarily works as a streaming box, it works incredibly well as a hub as well. You need to have the right version i.e. 4th-gen and 4k versions to access the seamless experience of HomeKit. The device can be controlled via Siri and is impressively supported by Dolby-supported movies.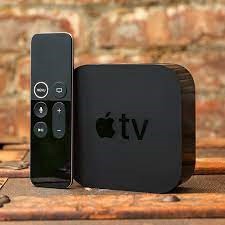 3. Philips Hue
Price- $69.90
Philips Hue will provide a seamless automated experience when perfectly paired with a hue bridge. Once paired we can use Siri to automate lighting without the involvement of clouds due to bridge-to-bridge communication. The bulb impressively features color's temperamental change by emitting warmer and cooler colors.
4. Lifx
Price- $39.99
If you are seeking a simpler version without the involvement of hubs and the premium version, you can opt for Lifx which works extremely well with HomeKit via Siri. It is indeed solid when it comes to performance with a dedicated integration with the home apps.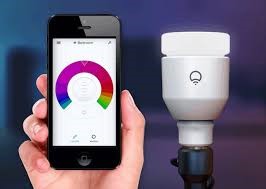 5. Nanoleaf 
Price- $19.99
Nanoleaf is marked by its impressive color-changing panels that can contribute well to the interior designs of your dwelling. It works impressively well with HomeKit to provide a full automated experience. It also features built-in thread connectivity that eliminates the need for wi-fi & hub and could communicate directly with HomeKit.
6. Ecobee SmartThermostat
Price- $169
Ecobee SmartThermostat is an A1 product with motion & temperature sensors, geofencing, easy scheduling with apps, and wide range of compatibility. The sensors used can be automated via home apps and can successfully optimize temperature as per the requirements. It is compatible with Siri via inbuilt Alexa.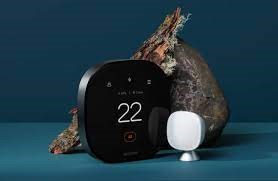 7. Honeywell Lyric T5
Price- $149
Honeywell Lyric T5 is an affordable alternative to Ecobee with impressive smart controls over temperature and automation. You can easily enable geofencing to have control over entry and exit and also comprise added sensors.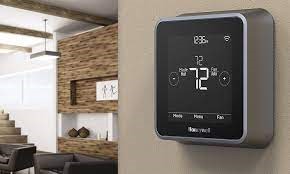 8. Tado Smart Thermostat
Price- $113.99
Tado Smart Thermostat is marked by its smart radiator and wireless receiver. The product has laid more emphasis on geo-location. It also features customized zones, easy set-up, compatibility with Siri, and impressive application support.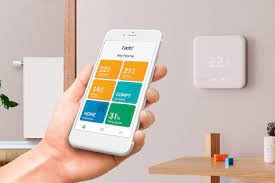 9. August Wi-Fi Smart Lock
Price- $199
August Wi-Fi Smart Lock is a reinvented version of one of its most premium products i.e. the August Smart Lock Pro. It features a compact size, 20% slimmer body, signature feature, and compatibility with Siri.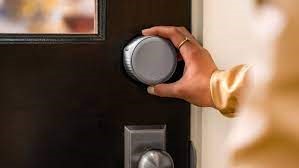 10. Level Touch
Price- $329
Level Touch is considered the best alternative to primitive deadbolts with Bluetooth connectivity. It also features six unlocking mechanisms, ultra-minimal design, sleek styling, remote & voice-controlled operations, and much more.