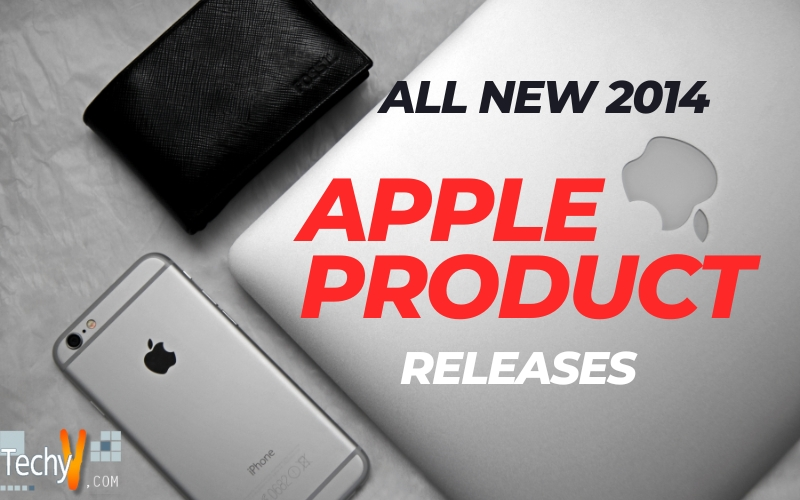 We all know what contribution Apple has made in the field of consumer electronics and personal computing.  Apple is 'Apple' because they bring the technology home, and then package it with a user friendly experience and with an iconic style.
Every year we wait eagerly to the unveiling event during new products by Apple. From wearable technology to the living room multimedia experience…everywhere this has made a giant leap.
iWatch
This year in June Apple expects to unveil its first wearable device iWatch. It features an OLED display, available in two screen sizes, including wireless charging. The iWatch uses sapphire glass for its display and equipped with iOS that serve as a peripheral device which will work in conjunction with an iPhone, and track the health-related metrics which will be similar to other health smart watch devices in today's market. The best feature is that Apple has rapped Taiwanese touch panel maker TPK to develop a curved, flexible display for its iWatch so that this can fit in various wrist sizes without looking bulky.
iPad Air 2
In today's market the tablet is becoming crowded with numerous competitors. However, till now 'Apple's iPad Air is the biggest name in the world of tablets. If reading and web browsing are your main things, then iPad Air 2 is the best choice .This is going to come towards the end of this year. This is made of a solid block of machine-crafted aluminium and weighs around 469 grams which means this will be light and thin and is very handy. This is going to have Apple's upcoming A8 processor and will run the widest array of applications with TouchID feature. The iPad Air will be best for those who like to browse web frequently, play different types of games and watch variety of movies or a content creator (professional audio and video applications, the amazing iWork office suite etc.). Due to its sleekness this is very helpful while reading the news on a train journey. This features a front HD camera with 1.2MP and 720p and a rear 5MP with 1080p. So in one word, the iPad 2 with its lightweight design and huge selection of apps offers a much more rewarding "tablet experience.
Next generation 'Apple TV'
There are several rumours floating around….. still Apple TV is one of the most overdue product lines from Apple. This fourth-generation Apple TV is going to launch sometime within March-April.  This will be much smaller in size than the current model. Some of the features which have been included are support for games, first -time fully fledged App Store to the set-top box and many more. The redesigned hardware includes greater support for video-games as well as various new features. The TV box is going to allow third party apps which will be a gift that we are expecting eagerly.
Apple Healthbook
Apple has come up with an idea to 'extending your life 'through a product called Healthbook. In one word Healthbook is a simple, comprehensive application which collects, provides and tracks information about your health data whose launch date is somewhat around June 2014. Among them, the first is 'fitness' which tracks activities like how many steps taken, how much calories burned, what's your weight and a nutrition tab that is very helpful for the  users to keep track of what they eat. The second category is 'health' which keeps track on a user's blood pressure and levels of blood sugar. The third category is 'sleep' which tracks how much users toss and turn while in bed and what is the proper time to go to bed and wake up. It's also said that the Healthbook will contain an emergency card containing vital medical and contact information. The application is expected to launch with iOS 8, and is said to build on the development of Apple's M7 coprocessor.
iPhone 6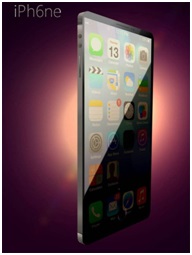 This year Apple is going to gift its customers a 'larger screen' than any other iOS smart phone has previously have .The iphone 6 is going to stir the market around September-October this year through its dual sizes i.e. iPhone 6 will ship in 4.7in and a phablet-sized 5.7in. This is the first time that Apple is launching one mobile product in two sizes!
Though the iPhone 6 will be the slimmest iPhone but in respect of storage capacity, the new model would double the maximum capacity of the previous high-end iPad. Apple is said of looking at 'quantum dot technology' for its iPhone 6 which depicts that the display will be fine tuned using quantum dots of specific sizes. As a result the display will show more accurate colour technology. According to a site, Apple is not going to launch this product under the iPhone brand rather it's possible that it could fall under the iPad category. The screen is made of synthetic sapphire glass, making it extremely tough and durable. It gets the name sapphire glass because it will be transparent although its' not made of glass…
This device is sure going to make one's photography better by sharpening on quality than specifications. It's going to focus on optical image stabilisation (OIS). While the sensor sets at 8-megapixels, OIS will help to reduce, shake and improve photography, particularly in low light.
MacBook Air
Apple is expected to unveil a new line of Macbook Air and Macbook Pro notebooks later in this year. Reports claim that Apple has a plan to turn its note book into 'solar powered notebook and Macbook Air a two-sided display.
The MacBook Air will come with a 12-inch design, thinner, lighter and will be slightly rounded with a Retina display. Instead of the mechanical button on the track pad, this device focus pressure sensitive touch buttons and track pad which means allowing the device to recognize the user's touch throughout the bezel. This will allow removal of the physical buttons for a much better and more thrilling computing experience.  Another interesting feature is the two-sided display. A report depicts that the MacBook going to be a two-sided display. One of the side would function upon solar charging while the other one work over a touch inputs.
So, the year 2014 is definitely a package that will hypnotize you with numerous Apple Products that is going to make your life healthier, easier and more fun. What are you waiting for…. enjoy these modern technologies which is certainly going to make waves in today's market.