Top 10 Apps for iPhone
1. Live Wallpapers for Lock Screen:
This is the app that gives a long list of professionally shot photos for your screen when locked, which can be enabled through force touch. This app was introduced with iPhone 6 and 6s Plus.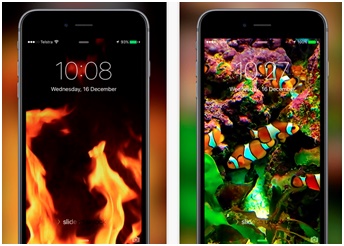 2. Tindog:
Tindog is the right app for pet lovers to connect and share with people with similar likings. As an adaptation of Tinder UI, this app lets you swipe left and right to select dog lovers that have interest similar to yours, helping you find a great companion for your dog!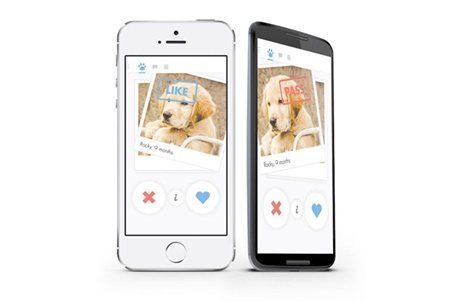 3. Showtime:
This is iPhone's Hotstar, which lets you stream everything from TV series to unlimited movies and more. After a month of free trial, you can enjoy the app on a subscription basis.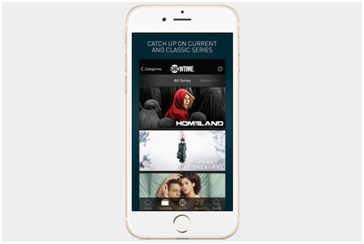 4. Spendee:
With salary crediting and debiting from your account every month, keeping track of the same is indeed a challenge. Spendee is an excellent app which lets you master your expenses by providing tools for monitored spending. Have travel plans to backpack across Europe and need to manage foreign currency? Just download this app! You can work things out with multiple currencies too!
5. Cortana:
This Siri counterpart lets you work on both Windows and iOS devices. While Cortana may not be the best in iOS devices, it still works like magic for multiple device management and helps you set reminders, ask questions and dabble with great help.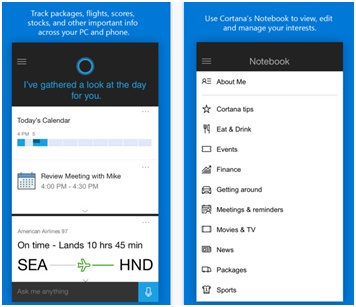 6. Tossup:
Are group meetings a huge problem due to the many suggestions pouring in from every end on what you should do over a get-together? Here's the solution, Tossup. This app lets you manage it all with a polling system to decide with ease all your plans and the to-do bucket lists.
7. Qapital:
While there are apps to manage expenses, this innovative app lets you save! Thus, with rightly managed monetary skills, you can always be sure of landing up with a little extra with this app, for it works real hard on telling you how to save that extra bucks to buy a new house or a new car!
8. CleanSpace:
CleanSpace is definitely the result of the ever growing climate vows for its duty is to tell you the routes and places that offer a cleaner air to breathe! With an ability to tell you about the future air quality of a place based on trends, this app is of great help for users with asthma as also for anyone and everyone!
As an effort to improve awareness, this app is slowly building a community of cautious travelers which makes you feel good about yourself by rewarding you every time you make clean travel, connecting you to fellow do-gooders!
9. Glympse:
This app lets the users travel safely by sharing your location with friends and family securely in real-time. Thus, this makes travel much easier with a sense of security.
10. PicJoy:
Is your phone's album almost full with multiple photos you  clicked every time you went on a shooting spree and now find it difficult to locate old pics? PicJoy is your best option! This app lets you find your old pictures from any timeline by tagging them and organizing the same on accounts from iPhone and iCloud.