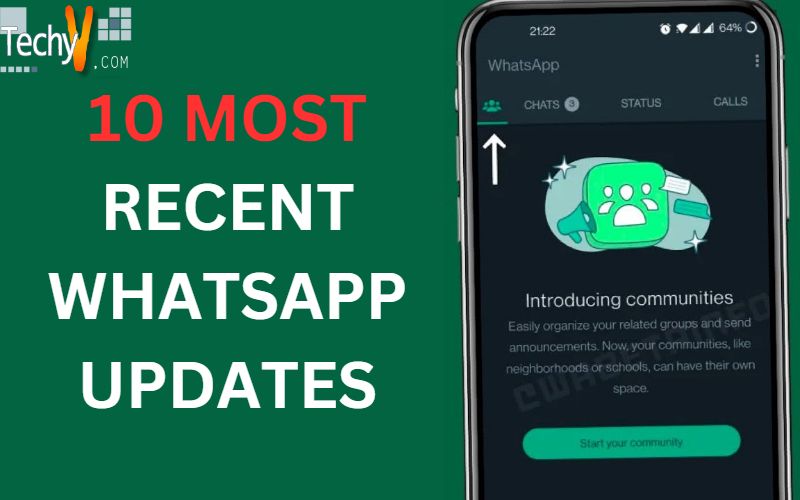 Updates for WhatsApp are arriving in large numbers. Several privacy features for the chat app were recently announced by the Meta-owned chat company, and a significant update is currently in testing. The website WaBetaInfo, which informs its readers of new WhatsApp updates, reports that WhatsApp is releasing a change that makes it possible for users to view status updates inside the chat list. According to the statement, only those using the WhatsApp beta on Android can access the feature. It indicates that it will take time for the part to reach everyone and is still in testing. WhatsApp is one of the most popular apps with almost 2 billion active users each month, and the most widely used chat application. WhatsApp updates quickly. The chat app is constantly adding new functions or modifying its current privacy and security features.
1. Restore Deleted Messages
Additionally, WhatsApp is developing an update that will enable users to recover accidentally deleted messages. They will only have a short time to recover these messages. Only a few app beta users have access to this feature right now, but it may soon be made available to everyone.
2. WhatsApp Launches Call Link-Sharing Feature
Video call apps are already familiar with group calls and video calls. A link to a call can now be shared with friends, family, or interest groups by users of WhatsApp, the most widely used messaging app. It is consistent with Meta's recent announcement that end-to-end encrypted video calls for up to 32 people will soon be possible. Under the "Calls" menu tab, users will discover the option to create a video call link. After the link is reached, users can quickly send it to particular individuals, allowing them to join the video call with just a single click.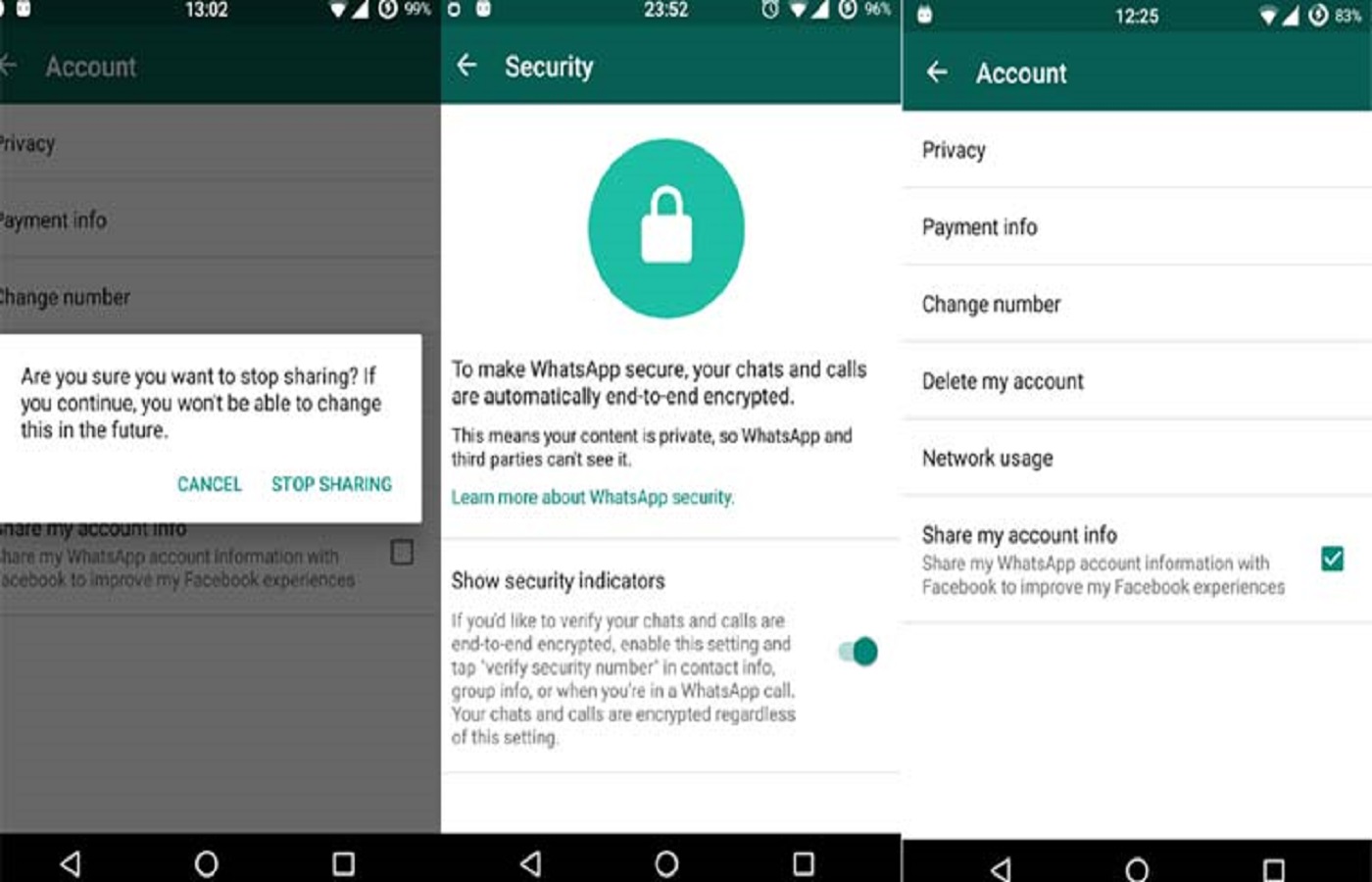 3. WhatsApp Business Update Terms of Service
As of December 15, 2022, WhatsApp will update its terms of service for users of WhatsApp Business services, including the WhatsApp Business App and WhatsApp Business Platform (WhatsApp Business API), by requirements set forth by the European Union. These changes only apply to businesses and users who interact with companies that use WhatsApp Business services. The security and privacy of user-to-user communications over WhatsApp have not changed. It will be made more transparent for all users everywhere and companies can keep collaborating with service providers and business solution providers BSPs like MessengerPeople.
4. Introducing Communities
WhatsApp is mostly used by organizations like neighborhood clubs, schools, and businesses to communicate and share sensitive information. Because of this, the messaging app released Communities, a one-stop shop, in April 2022. By consolidating various group chats under one roof and using a system advantageous to them, this feature makes it easier to spread information among a larger group of people. On this platform, users can create smaller discussion groups with members who have similar interests and receive updates sent to the entire community.
5. Updates To The WhatsApp Business Platform (API) For Marketing And Sales
As WhatsApp's popularity as a marketing and sales channel continues to grow, the company has revealed extensive innovations. These are designed to make it simpler for businesses to scale marketing campaigns in the future, launch them more quickly, and to be able to assess success (ROI) in greater detail. The newly announced updates concern the Marketing Business Initiated Messages, also called WhatsApp Newsletters or WhatsApp Marketing Templates by the general public.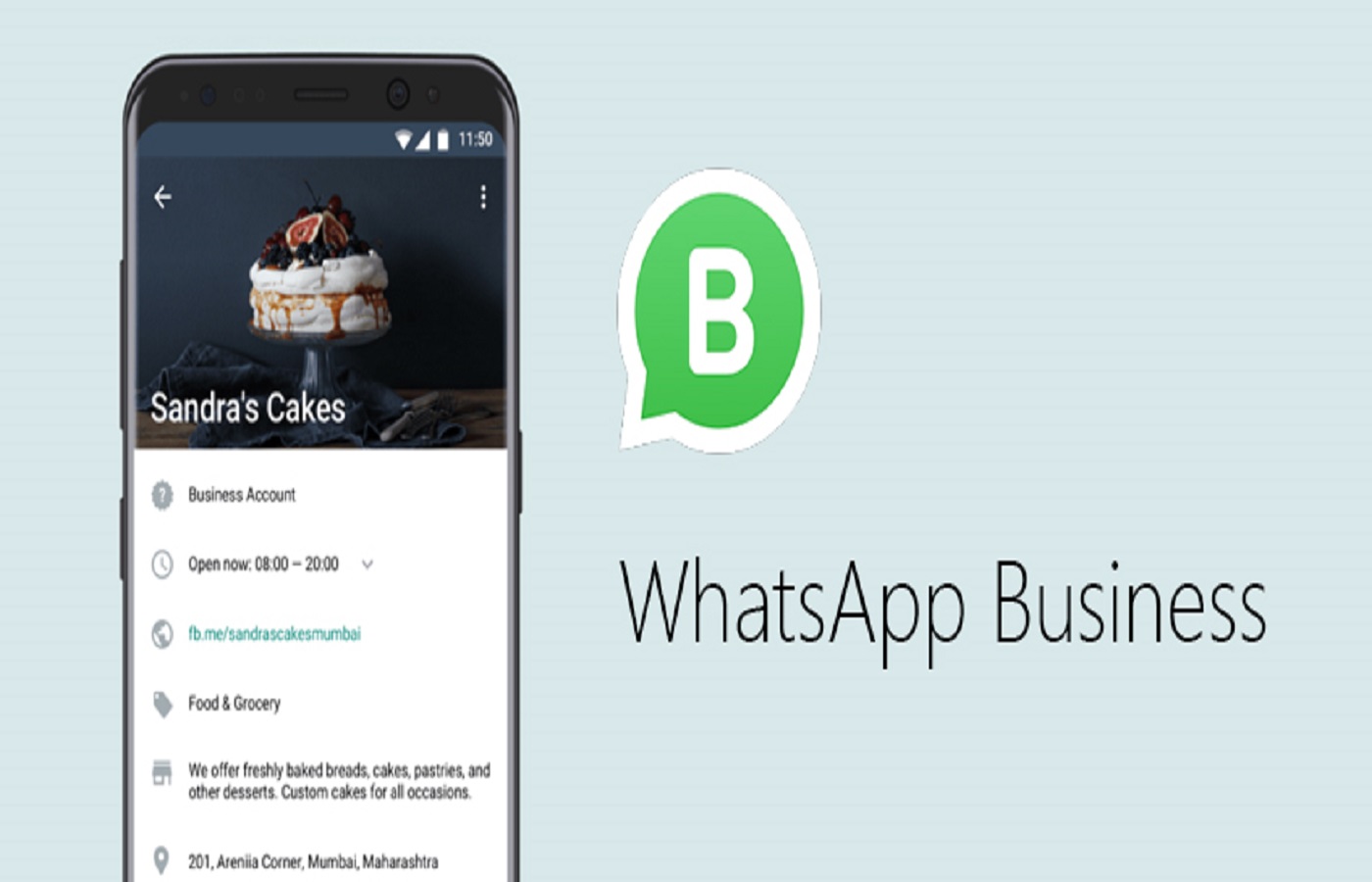 6. More Opportunities For Interaction In WhatsApp Chats, Thanks To WhatsApp Reactions
In May 2022, WhatsApp finally released the eagerly anticipated "Reactions to WhatsApp messages" feature that had been developing since 2021. To access the emoji menu in the app, click on the message for a more extended period. Merely hovering over it in WhatsApp Web and WhatsApp Desktop causes the Reactions menu to appear. Users can only choose one response in two-way chats; they cannot go back and choose a different reaction. If you return to the menu, the previous answer will be changed.
7. Silent Group Exit
This feature is helpful for online introverts and represents another significant update to the app. Users can quietly leave a group chat using this feature without alerting the other users. Only the group admin will be informed.
8. Reactions, Sharing Large Files, And Increased Group Sizes
Six new emoji reactions are included in the new update: love, laugh, sad, surprise, and thanks. Similar to those on Facebook and Instagram, these are available. The reactions are easy to use and show up under messages when you tap and hold for a few seconds. The user can choose the option that will result in the best reaction. Additionally, the feature aids in lowering the volume of messages. Further, Meta mentioned that it would enhance this feature with more expressions. Users can now share files up to 2 GB in size on WhatsApp, thanks to the update. The upper limit was previously 100 MB. Wi-Fi is recommended for the smooth transfer of larger files, though.
9. Privacy Control For Profile Picture, Last Seen
Soon, users will have the option to select which contacts see their profile photos, status updates, and Last Seen statuses thanks to one of the most anticipated updates to WhatsApp in 2022. The Privacy screen now offers a fourth option called "My Contacts Except" in addition to the previously offered options of Everyone, My Contacts, and Nobody. The contacts on the list of exceptions are not shown statuses, profile pictures, or Last Seen information when the option My Contacts Except is selected. The number of applications has to decide who can access their information has increased.
10. Improving Voice Messages
Those who don't want to type messages can now share voice notes quickly and easily, thanks to the introduction of voice messages in 2013. Users can share more personal and expressive conversations as voice notes with the help of the designed feature. In a blog post from March 30, 2022, WhatsApp stated that end-to-end encryption protects and maintains the privacy of the 7 billion voice messages its users share daily. In March 2022, the messaging service introduced new features to enhance the WhatsApp voice message experience. These consist of the following:
 Out-of-chat playback
 Pause/resume recording
 Waveform visualization
 Draft preview
 Remember playback
 Fast playback on Forwarded Messages