iTunes University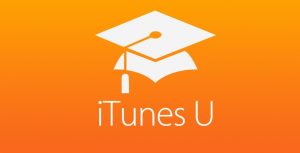 iTunes University is an Apple product and contains some the best universities from around the best colleges in the world. Students can easily access the courses and learn from them. One can also find the courses from their college in the app. It is available only on iOS and contains text, audio, and video for interactive learning.
Exam Vocabulary Builder
The application is available for iOS users only, but Android users can check GRE Vocabulary Builder, it focuses on improving the English language of users who are weak in the verbal communication. Many students and professional enroll with this app; it is a huge platform for students appearing TOEFL or ESL.
Dictionary.com
Dictionary.com app is a smart pocket dictionary available at your service 24×7. It is very smooth and efficient and has a very basic UI, they are no glitches in this application and educates us by telling us the meaning of new words and giving us identical words for the searched one.
Skype
We all know what Skype is but one can use the app for his benefits, with this online video calling app, you can chat and share ideas with experts around the world, have interactive sessions and try to learn from them. One can also work on projects with members from around the world.
Coursera
Coursera is one of the very successful apps that offers more than 100+ courses, and the learning and teaching process is exceptionally well. One can sign up for free and enroll for any of the courses without paying a single rupee. It is available for both iOS and Android.
Google Drive
The best app when it comes to sharing bulk documents or notes just one day before the exam, Google Drive gives you unlimited access to the data upload; one can upload files of any size and can also filter the number of users that access the files. The interface is not that compound and works efficiently. The app is available for both Android and iOS users.
Dragon Dictation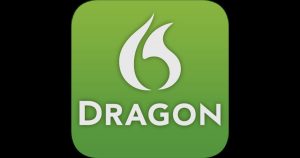 Dragon Dictation converts what you say into text and stores it for you in other apps. When you don't want to type the text or note down something, just dictate and it automatically converts the voice to the text and your work is done, just copy and paste it.
Brains cape
It allows you to create multiple flash cards for you. A student may be appearing for GRE or CAT or GMAT; he can make a set of flashcards for his use and the application helps him to do so. It is interactive and does know how to do the work successfully.
Todoist
The todoist list application helps you create your independent to-do list so that you never miss out on anything anytime. It allows you to create the list and reminds you of the event that is going to come up so that one never forgets about the occurrence. The application is available for only iOS users and comes with a price tag.
Xmind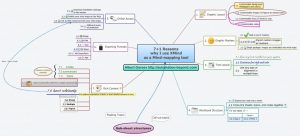 Xmind is an excellent application that you should have on your phone. It takes notes for you, and the interface is very simple and gives outstanding results without much difficulty. It is only available for desktops or Macs, and there is no mobile application for this, but the developers should create the application for smartphones and also sync them to produce amazing results.