Millions of viewers were swept off their feet by WhatsApp features like instant messaging, group chats and voice call. But, there was something missing in WhatsApp that we regretted a little bit. Yup, you figured it out, the WhatsApp video calling service and now it is available and around zillion calls are made per day. Now we have listed out the advantages (so many) and disadvantages (not much really) in the following passages.
Pros: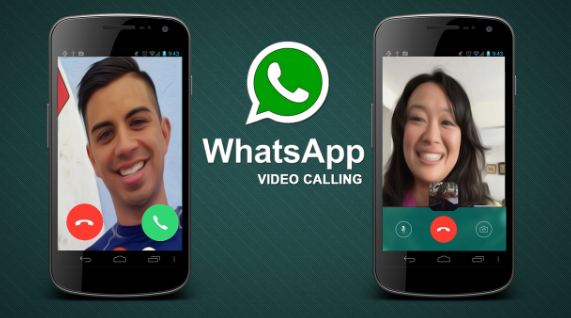 Unlike FaceTime, WhatsApp works on both iOS and Android platforms. It is a single app for all your needs. The huge user based app has a hefty take on the competition it has with other video calling apps like Skype, Viber, and FaceTime.
The app connects to video calling even during low-speed bandwidth connection, and that is some added perk for all the users as there is no need to spend extra money on net speed. It has end-end encryption, so there is no necessity to be scared about not having privacy anymore. The video quality is good even on a low-budget Android phone.
The call screen has two screens; one where you can see yourself and the other where you can see your friends. These two windows can be toggled as per one's wish. When you are in a call and still want to check back your conversations, it is possible. There is a message icon in the call screen which on tapping gets you back to the message chats.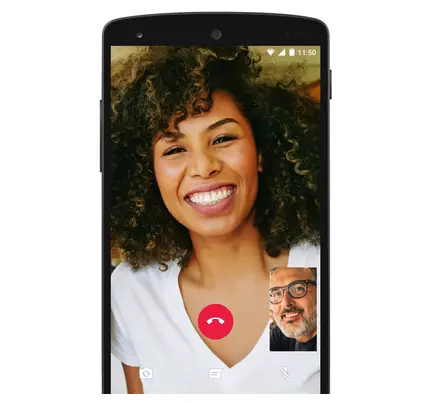 Most users want one thing more than anything else in the mobile world, and that is less battery drain and no memory wastage or data consumption. Well, you know what? You have all these added advantages in WhatsApp video calling feature, which is very astounding. In iOS, clicking the back button on the top-left corner during video calling gets you back to the message chat plus the video call becomes a small bubble and you can continue with the call with no discomfort.
There is no need for us to pick unknown calls because only your contacts can connect to you through this service.
We can check ourselves out in the camera while making a video call to know how we look. This feature is not available in other calling apps. You wanted to show your friend some new furniture you bought. You know what? You don't have to take screenshots or ask them to come over. Instead, you can flip the call screen and there you go, the back camera works as well to show them the newly bought furniture. This feature is not available in all the other calling apps, and this is a good thing.
Cons:
In the WhatsApp version for Android mobiles, there is a bit of discomfort in making a video call. We have to first click on the call icon and then choose the type of call we want to make. Instead, a separate shortcut icon for video call could have been provided.
Another issue in the Android version is that the call gets paused unexpectedly when we click on the back button.
With Jio connection, the video call mostly disconnects suggesting the user to get a better internet connection even if the call is between two people who stand close-by. This is bad news for all the Jio users. The voice quality is not the best because there is always some disturbance in the signal.
Also, there seems to be a delay in calling the other person in general.
What we want:
Though there are some cons listed here, the point is we all still love and use WhatsApp video call feature, and we just wish that changes are incorporated shortly to avoid these cons.