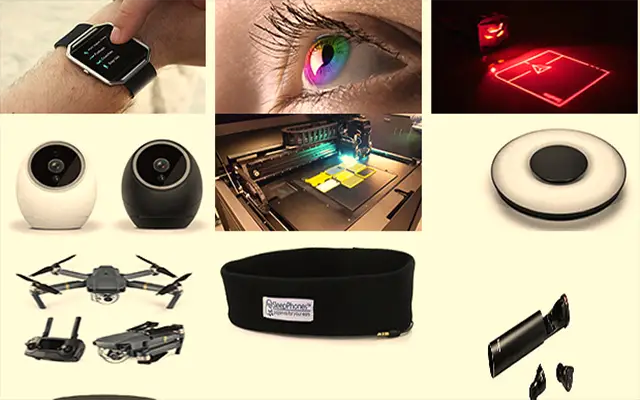 Can you dare to imagine your life without a laptop or a smartphone or a fridge? With the increasing complexities of our lives, thanks to the gadgets that has made our life simpler. Machines control our life in such a way that our existence without them is hard to imagine. Check out some of these gadgets that you only dreamt of.
1. AIR 2
The speaker includes a built- in Lithium-ion battery and weighs 1.8 kg. This speaker also comes with the hands-free feature. It is not only limited to listening music, but you can also answer calls when paired up with a smartphone as it comes with a built- in microphone too. You can connect any Bluetooth-capable device to this portable speaker. That's not all! It can also offer a continuous playback for up to 12 hours.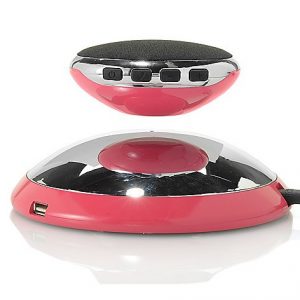 2. SleepPhones headband
These are soft headbands that wrap around your head, inside of which are cushiony SleepPhone speakers that can be moved around so that they can be set on our ears. They help you to sleep faster comfortably without any painful earplugs. The speakers can be separated if you need to wash the headband. Plug out those headphones and insert into a Micro USB Charger when you need to charge the headphones. These headbands will surely change the way you sleep.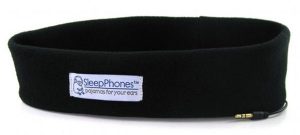 3. DJI Mavic ProDrone
This drone is insane and small enough to fit in your pocket. Connect them with your smartphone, push the power button and see it flying. With the right controller designed especially for this, you can control the camera angle too. When there's an obstacle at a distance of 15m you get an alert message, so this way you can also save your drone from getting crashed. Use it for photography, spying and discover more.

4. Stratasys J750 3D printer
What if something on your screen comes out as a 3D existent object? This imagination is brought to life. Over 360,000 colors are mapped automatically from the project design for the real models using this printer. This printer builds the layers upto 14 microns. Windows 7 and 8.1 64 bit installed with PolyJet Studio are the compatible operating system for this printer.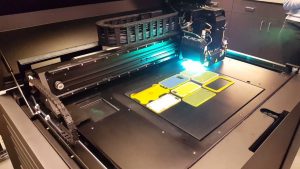 5. Ripplebuds
These are the world's smallest Bluetooth-enabled ear buds that are in tune with any device that is Bluetooth capable. Made with the Noise Blocking Technology, Ripplebuds exclude the ambient noise so that the voice is clear. These come with in- built microphones. Due to its enhanced Voice Recognition ability, compact design, secure fit, and hands-free feature, Ripplebuds are going to be the future of the wireless.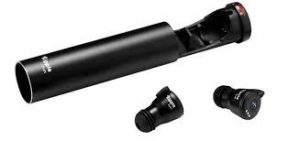 6. Multifunction air light (Z- Air)
Imagine a ceiling fan with invisible blades which purify the air and has LED lamps consolidated into a sleek and stylish dome. Yes, this does exist. This gadget provides the right aeration and the average lighting needed in a room. It is quite a cool solution for homes as it comes with easy installation and hassle- free operation.
7. iCam HD Pro
iCam HD Pro is surely one of a kind. Smaller than an iPhone and the world's first intelligent robotic camera, this gadget can detect human faces in a second and identify over 100 people simultaneously. It consists of a lamp which switches on when the room is dark. Connect it to your smart device and it can talk and recognize your family members. It consists of sensors, which when triggered sends an immediate alert to your device. It can safeguard your home 3600 and 24 hours a day. Basically, it is an entire package, small yet powerful.

8. ODiN- Laser projection Mouse
This new technology brings a whole new experience and changes the way we use our computers and mouse. It projects an area of 8cm X 8cm as laser beams. Now you needn't stick to that device for hours and have a pain in your hands. You can just project the laser onto any smooth surface such as a table or a book and use it as your mouse.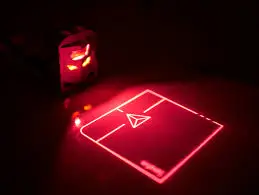 9. Contact lens that changes color to alert the diabetics
Not only has technology made our life easier but also has riveting and innovative medical uses. The latest breakthrough is the contact lens that changes color when the glucose levels vary to alert the diabetic patients. The lens is made up of nanoparticles which are engineered in such a way that it reacts with the glucose contained in the tears which cause a chemical reaction to change the color of the lens.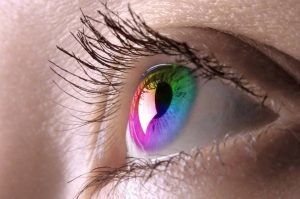 10. Fitbit Blaze
A smart watch built with connected GPS, multi-sport tracking, and color touch screens which keep a track of our heart rate. Synchronize the device with your smartphone and activate the GPS so that it can track the distance you run and therefore calculate your heart rate. A smartwatch which is a fitness tracker with its elegant and modish design is all you need to get your day started.

YES, these gadgets do exist. Amazed? I am sure you are yearning for these right now. There are much more to come. So grab these from the online stores before there is a new release.