Xiaomi has become quite a big manufacturer now. The start for xiaomi was not exactly smooth because at that time there were quite a lot of other Chinese manufacturers in the market that time. Also, being a Chinese company building the brand reputation takes quite some time. But building the reputation for the company was easy as xiaomi promised quality smartphones at affordable prices and xiaomi did deliver on that front.
With the first phone being a huge success in the Indian market xiaomi decided to release more phones in the Indian market.
While china still was the main focus for the Chinese based smartphone company it felt as if India had been ignored for quite some time now as china got the MI 4C, REDMI NOTE 2, REDMI NOTE 3 and an upgraded MI PAD and xiaomi band. But none of these products came to India.
With Christmas just around the corner the Chinese manufacturer promised the Indian customers a new phone and the XIAOMI REDMI NOTE PRIME was released in the Indian market on 15th December.
Here are some of the specifications of the newly launched smartphone.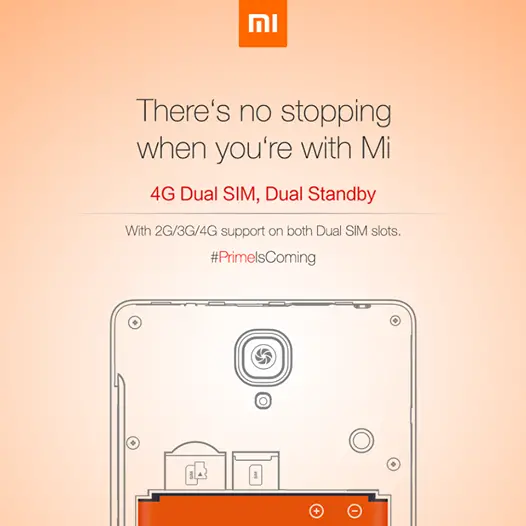 Display
With the big screen phones in fashion now, the NOTE PRIME is not behind! It sports a 5.5" HD IPS display with a resolution of 1080x720p which offers 267 PPI. The display is vibrant and colour really come to life. The brightness in the sun is also quite good for a device at just 8499 rupees.
Processor, Ram And Storage
The NOTE PRIME has an x64 bit architecture processor. It is the snapdragon 410 processor.
This along with a 2 GB ram should be sufficient for people who require the phone for daily use and a little bit of heavy gaming or usage. The MIUI although is a very heavy skin and would be problematic for a 1 GB ram phone, the NOTE PRIME handles it perfectly well. Multitasking also is not a big issue with this device but some heavy applications while multitasking tend to lag a little although it is tolerable.
The phone has 32 GB as internal storage and has a SD card slot so memory shouldn't really be a problem.
Battery
The NOTE PRIME has a 3100 MAH battery which is enough for a day's use when you use the device moderately.
Connectivity
The REDMI NOTE PRIME offers a dual sim feature and the phone also supports 4G connectivity.
Camera
The NOTE PRIME has a 13 MP rear camera which really takes sharp and crisp pictures. At this price range is camera is quite good even in low light conditions.
The front camera is a 5 MP shooter.