WordPress hardly requires any promotion; it's among the most widely used, feature-rich, scalable, and integrated content management system in the cybersphere. Millions of websites use WordPress, and apart from that, there are thousands of e-commerce stores that also use it. Yes, you can set up a sophisticated e-store using WordPress. All you need is a great e-commerce plugin for WordPress, install it, set up the basic settings, add products, and then integrate a payment option, and you're all set. The great part is that you can get WordPress e-commerce plugins for free. In this guide, we will take you through 7 amazing e-commerce plug-ins for WordPress, available for free, as well as premium versions with advanced functionalities.
1. WooCommerce:
You just can't do a research for WordPress e-commerce plug-in without bumping into WooCommerce plugin pretty soon. This power-packed plugin is super easy to use and has extensive documentation and useful resources available online. Above all, it comes with literally dozens of free and premium add-ons. It's the highest-rated and most trusted WordPress e-commerce plug-in of all times.
Setting up a basic e-store with WooCommerce is a matter of minutes, courtesy of its inbuilt wizard. You can set all kinds of shipping and taxation rules using its core features and add-ons. By default, WooCommerce supports PayPal, though you can add any payment processing option to your WordPress e-commerce website using extensions and add-ons.
From basic functionalities such as checkout process, taxation, and product variations, to advanced functionalities such as customer membership accounts, recurring payment revenue models, loyalty programs, and digital goods sales, WooCommerce does it all.
2. MarketPress:
Here's another time-tested and highly rated WordPress e-commerce plugin you just can't ignore. MarketPress is suitable for setting up e-stores for both physical as well as digital goods. It is easy to use, especially for beginners and it is power-packed for experts. Setting up shipping rules, declaring taxation procedures and settings, creating product pages that look good and present information in an engaging manner, basic SEO, setting up the checkout process, and implementing marketing campaigns such as sales promotions and customer loyalty, MarketPress is empowered enough for everything.
In MarketPress, you can upload all product images to a separate gallery and can create product catalogues for upcoming sales easily. With add-ons, MarketPress lets you accept payments from 15+ leading payment merchants. The level of control that MarketPress provides is evident from the fact that you can even limit customer purchasing activity for specific members on your WordPress website. With MarketPress, you will never be more than a few clicks away from the sales and marketing management feature you need.
3. Shopp:

If there is a fully-loaded WordPress e-commerce plugin, Shopp is the one. Shopp comes to you with several specially designed templates that work seamlessly with the plugin. This plugin helps you create new product pages, take orders, ship stock, and bill customers. A great feature of Shopp is that it uses WordPress' native administration tools, which helps experienced WordPress users, as they can easily use the settings and options using this plugin.
With Shopp, you can also integrate your WordPress e-store to many other platforms. Export orders can be interfaced with systems such as Intuit® QuickBooks®. Plus, Shopp undergoes PCI compliance tests every day and passes. Then, Shopp makes strategic utilization of custom database tables to improve load performance.
Shopp is best viewed as a fully-load and a wholesome e-commerce engine for WordPress e-stores. There is an ample number of helpful resources about this plugin available online. Customer service offered by Shopp is responsive and responsible. The SEO, social media marketing, email marketing, image galleries, widgets, you name it and Shopp has it for you.
4. Easy Digital Downloads:
Unlike other WordPress e-commerce plugin that offers advanced physical goods e-commerce functionalities along with basic digital content selling capabilities, Easy Digital Downloads is dedicated to enabling digital content sales. Setting up product pages with Easy Digital Downloads is easy, quick, and intuitive. You can use dozens of free and premium add-ons to add functionalities such as vast range of payment options, integration with 3rd party services etc., setting up download options, enabling customer memberships managing subscription-based revenue models, everything is doable with Easy Digital Downloads.
Easy Digital Downloads works with most WordPress themes easily. Plus, it also offers dedicated themes made specifically to keep the plugin in mind. On top of it, Easy Digital Downloads is among the few digital content e-commerce plugin with extensive documentation, FAQs, user resources, forums, and helpful documentation available online. You can also use the IRC chatroom to have super quick answers to your questions. With a premium subscription, you can get priority support for your digital content e-store.
5. iThemes Exchange: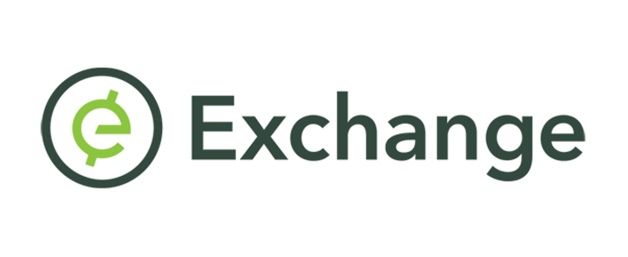 From the makers of BackupBuddy, here comes iThemes Exchange, a multifaceted e-commerce plug-in for WordPress. Once you set up this plugin, you can follow the on-screen instructions to create your e-store in a few minutes. It is super easy and quick to set up payment processing options. This plugin enjoys a lot of success because it supports physical products, as well as digital products sales. You can even set up subscription-based revenue models and membership-based revenue models using this plugin.
User friendliness is one of the most awesome differentiating features of iThemes Exchange. With a variety of add-ons and extensions available, you can customize the payment buttons, enable customer memberships, manage email marketing campaigns, add integration points with a lot of popular payment processors, and create product variants.
6. Shopify:
Of course, Shopify is an independent e-commerce website builder; however, it also offers a plugin for WordPress, which can enable you to set up a very powerful and feature rich e-store. Once you install the Shopify plugin, you just need to set up the basic settings such as SSL certificate, payment processing, shipping rates, and taxation rules.
Shopify plugin for WordPress lets you sell digital as well as physical goods without any limitations. Inventory tracker and order management functionalities of this plugin help you take care of routine work management for your e-store.
With Shopify, you can accept credit card payments and can integrate your store with 3rd party fulfilment services to bring a lot of scalability to your business. Along with these functionalities, Shopify offers advanced social media management and email marketing features, helping you manage sales and marketing easily.
7. WP eCommerce:

Released back in 2006, this plugin has been helping entrepreneurs set up WordPress-based e-stores with ease. Once you install and activate the plugin, you can quickly set up product pages, shopping cart settings, and payment processing options to make your e-commerce store live. With HTML and CSS customizations, you can literally extend the capabilities and look and feel of the plugin.
Ease of integration is a big selling point for WP e-commerce plugin; you cannot only integrate the 3rd party fulfilment services and payment processors but can also integrate this plugin with several other popular WordPress plugins. There are a lot of videos present online that help you understand the intricate features and settings of WP e-commerce.
In addition to all this, there are several advanced shipment settings that help you implement all kind of product delivery models in your e-store. Plus, you can explore the world of WP e-commerce compatible add-ons and extensions and extend the functionality of your e-store.