Top 5 Best Smart Watches
Today, we will be evaluating the Smartwatches and its applications, from ideas through the manufacture, including the after sale firmware and update of the software, with an endeavor to uncover the best and on-demand Smartwatches. As of this moment, the market is still new to it and there is really no Smartwatch that really stand out from the rest. It seems that, in their sprint to obtain a product to market first, manufacturers have surrounded the consumers with generally unfinished product offerings. But those wearable watches can be improved with the use of firmware and software updates. Also, there are various Smartwatches that are presently in development and will soon be released from Apple, Google and Samsung. Nevertheless, if you like to be the first to know some of the upcoming Smartwatches coming this year, we have listed the top 5 below:
1. Motorola Nazer Nabu: This wearable acquire the smart wristband's concept to a brand new level. Nabu is a combination of a Smartwatch and a fitness tracker. Similar to other Smartwatch, this can be paired with iOS or Android OS through Bluetooth 4.0 or higher. It can display your incoming calls, text messages, emails and more, or customize which notifications you would like to receive from supported apps such as Twitter, Facebook, Instagram and more.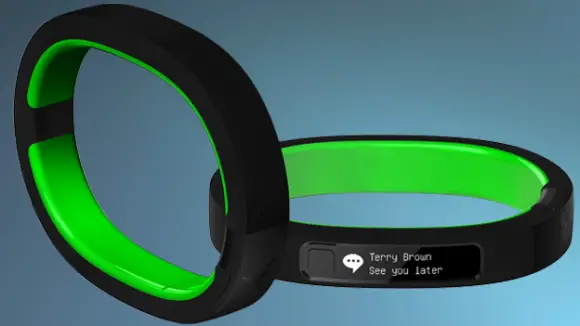 This wearable comes with two OLED displays that are placed on top and at the back of your wrist. The upper was named as Public Icon Screen and display your notifications by presenting a subtle icon. The 128 x 32p Private Message Screen will be displayed on the back, but there is a built-in accelerometer and altimeter, that will detect if you have slanted your wrist and will activate the Private Message Screen, or will get your burned calories, steps taken, and more.  This is sporty and smooth watch that can be used for seven straight days, but it still depends on your usage. The Developer edition is very inexpensive with a price $49.99. The consumer version that will be released later this year will cost $99.
2. Martian G2G: This wearable is made of stainless steel case and clasp and a sporty silicon band. It's tiny OLED screen measuring 96 x 16p can show your calls, text message and notifications through a rolling display. The main feature of this watch is, its voice interaction. You can make calls and make reminders, just by speaking on the watch. But if you are more than 2m away from your Smartphone, then this thing will not work and it will vibrate when you lose the Bluetooth connection.
You can tether this on your Android or iOS Smartphone through Bluetooth 4.0 connection. The Martian Watch Alerts app and other excess features are usually comprehensive. It has the vibrating intensity, Find Watch feature and the Anti-Theft Leash feature that will start the alarm if your watch is 10m away from your Smartphone. Facebook, Google Calendar, Twitter mentions and more are supported. Martian G2G cost $249 which is a bit pricey, but its all worth it.
3. Samsung Gear Live: This wearable is the first to run Android Wear, which is the first Google OS designed specifically for Smartwatches. It is the only device to sport an optical heart rate sensor. Gear is compatible with Android 4.3 Jellybean or higher. It is capable of syncing your contacts, notifications and respond to the OK Google command.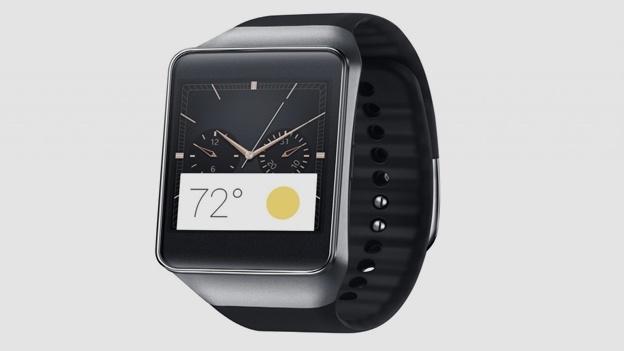 Gear is similar to the LG G Watch. Users will need to download the Android Wear app in order to connect it to their Smartphone via Bluetooth 4.0. It comes with 1.2GHz processor, 512MB of RAM and a 4GB internal storage. It is also powered by a 320x320p Super AMOLED display. It features compass, heart rate monitor, accelerometer and gyroscope. The screen of the Gear Live is always on and this is positively one of the best Smartwatches ever. You can purchase it for $299.
4. Motorola Moto 360: This sticks to the old round watch design. You can use voice commands for sending text messages, get directions, and play music. You can also receive calls and dictate reminders. The Moto 360 steel casing is as thick as the Pebble Steel. It works with Android 4.3 with the use of the Android Wear OS from Google.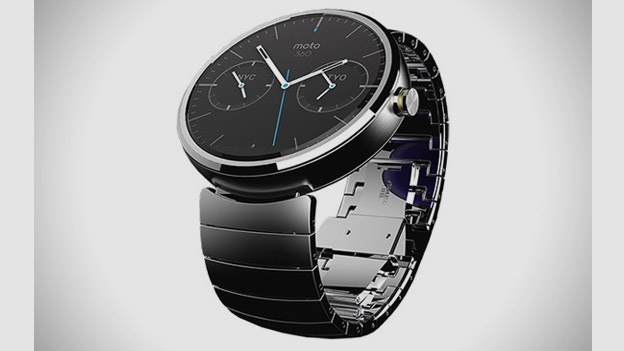 The iconic design of Moto 360 will feature a round face and excellent materials, and it is comfortable to wear. The charger of Moto 360 uses the WPC protocol, which means this wearable will charge wirelessly. It will come out this Summer of 2014 and there is no definite price yet.
5. LG G Watch: This one is also powered by Android Wear OS. It can also display your messages, notifies your on who's calling on your Android Smartphone, control your music and more.
It also responds to OK Google and do basic task by voice. It has 4GB internal storage with 512MB of RAM. It has the IP67 certification so this wearable is water and dust resistant. It is powered by a Snapdragon 400 chip, 1.2GHz CPU, and connects via Bluetooth. The strap is made of a rubberized buckle strap and looks very traditional. This is not the best Smart watch, but its good for daily use. The battery is made up of 400mAh with 3-day battery life. You can purchase it for $229 and available for pre-order now.