Apple may not have created many visual changes with iOS 15, but various features are worth getting used to and fiddling with. Irrespective of whether you recently updated your present iPhone or purchased a new iPhone 13. Most of the features mentioned are accessible on iOS 15 on all iPhone models, but a few are exclusive to the iPhone 12 and iPhone 13 series and won't work on older devices.
1. Restore The Previous Iteration Of Safari
Apple developers added a new version of Safari with a search bar and tab switcher in iOS 15. You can swipe between tabs with ease and use it one-handedly quite easily. You can change back if you prefer the previous design with the URL bar at the top. You can find the two tab icons by going to Settings > Safari and scrolling down. Next, choose "Single tab." The bar will now be at the top of Safari when you relaunch it.
2. Prevent Tracking By Apps
Numerous apps want to monitor your usage patterns and collect usage information. Most of the time, this is done so they can give you more pertinent advertisements or learn how users interact with their software so they can enhance it.
3. View Which Applications Access What Data
On a similar note, here is a quick tip: scroll to the bottom of the Settings > Privacy screen and select "Record App Activity." Could you turn it on and then wait a week or so? Returning to that menu option a few days later will show you a breakdown of how different apps have been using the permissions on your phone. You may check to see if any of the apps are accessing your location or other personal information too frequently.
4. Organize Notifications That Aren't Urgent
Instead of receiving numerous random pings throughout the day, the "Scheduled Summary" feature in iOS 15 allows you to group all the less critical notifications and deliver them all at once.
5. Turn Off The HDR Video
By default, the newer iPhone 13 Pro models record video in HDR or Dolby Vision, which consumes a lot of storage and is incompatible with many other gadgets. If you want to turn it off, select "Record Video" under Settings > Camera. Turn "HDR Video" off in the options available.
6. Make Airpods Notifications Available
When you have a pair of AirPods Pro in your ears and connected to your iPhone, Siri can announce notifications through them. Go to Settings > Siri and Search, tap "Announce notifications," and then toggle the option at the top of the page to enable that. You are also turning on the "Headphones" switch on your phone.
7. Employ Live Text
is a fantastic new feature that lets you read and display Text in real-time using your camera. For example, you could instantly send a sentence from a text message or article.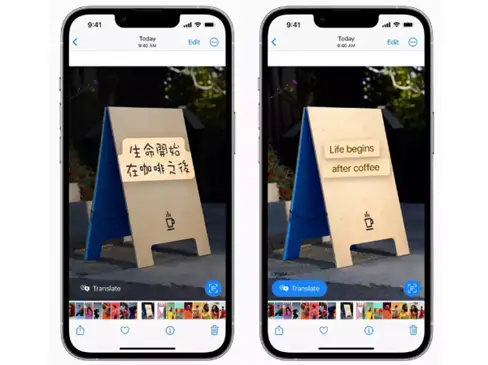 8. Back To The Screenshot By Double Tapping
You can quickly take a screenshot by tapping twice on the back of your phone if the appropriate accessibility feature is enabled instead of adjusting the button combination. Easily choose "back tap" by going to Settings > Accessibility > Touch. Find the Screenshot in the list by selecting the double-tap option. Now, your phone can take a screenshot when you double-tap its back.
9. Focus Setting
Its detailed feature and video could very well be in focus mode. To summarize, you can designate scenarios where only particular apps and people can interrupt you at particular times or places by going to Settings > Focus.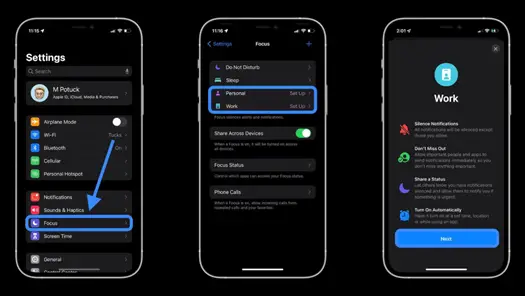 10. Develop A Unique Photographic Style
Photographic Styles is an additional camera feature on the new iPhone models. In contrast to a clear filter, this modifies aspects like warmth, brightness, and contrast to produce a look that you will apply to all your photos as soon as they are taken.