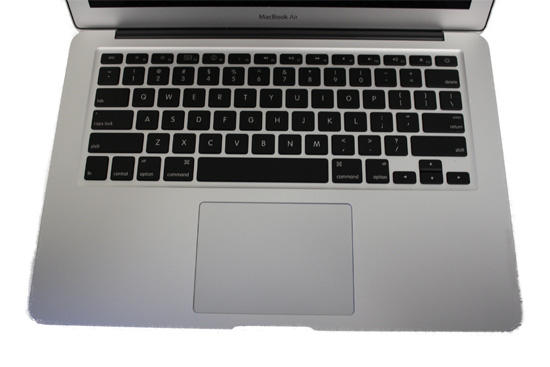 What You Need To Know About Apple Mac Book Air
Do you notice that your laptop is getting older, slower and is not the same as it was before? Maybe it's time to get another laptop, canvassing for the best laptop is hard especially now that the market has so many options to offer. Mac Book Air is one of the latest laptop trends in the market today. Here is a simple brief review of the features offered by this Apple product.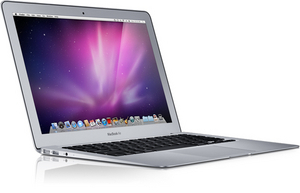 The New Mac Book Air
Apple has generated a lot of talk with the new Mac Book Air and as expected there's a lot market buzz as well. If you are looking for one of the thinnest laptops in the market today, this Mac Book is something to consider. As the processors and its components get smaller and lighter, it is normal for laptop computers to also become lighter and smaller.
Things To Consider When Buying A Laptop
– Memory
– Modem
– Network card
– Processor
– Battery usage
– Display
– Drives
– Hard drive
– Sound card
– Weight
– Video card
What To Expect From The Mac Book Laptop
Size and Weight
One of the best features of this laptop is its size and weight. This updated model seems incredibly thin and light. Indeed, this ultra portable laptop is one of the best.

The Display
One thing that you will notice here is the wide LED backlit glossy display. It has a reasonably sharp and crisp display so games can be played with high resolution. You can also tweak your display settings according to your preference.
Processor
It has an Intel Core 2 Duo processor; optional Intel Core 2 Duo processor of 2.13 GHz with 6 MB shared L2 cache. It also has a 1066 MHz front side bus and a 2 GB of 1066 MHz DDR3 SDRAM onboard (4 GB maximum).
RAM
The notebook has a DDR3 SDRAM. It already comes with 2 GB but Apple gives you the choice of upgrading it. If you want to do simple photo and video editing, this will not be a problem for you. Most 10-minute videos exporting at higher than a VGA resolution but not quite HD (960×540) will take about thirty minutes to export from iMovie, it's not bad compared to other devices.
The Graphics
Mac Book Air uses an NVIDIA GeForce 320M having shared memory of 255 MB DDR3 SDRAM. One thing about this is that the Mac Book Air is not intended for users aiming to use it as high-powered gaming machine or a video editing computer for professionals. This is something to consider when you want to buy one.
Battery Life
The battery life can last for 30 days in standby mode and up to 7 hours when using it on wireless web. It has a built-in 50-watt-hour lithium-polymer battery having a 45W MagSafe power adapter along with cable management system.
The Keyboard, Mouse and Track pad
It still has the typical Apple island keyboard; you definitely won't have any problems with the keyboard. Another noticeable feature of this notebook is its track pad. It's huge – which is indeed beneficial compared to most notebooks out there. Apple Mac book Air gives its users plenty of ease to use the OS X gestures. It's definitely responsive and very easy to use. It doesn't come with a mouse but the best partner for your Mac Book Air 13.3 is Apple's Magic mouse.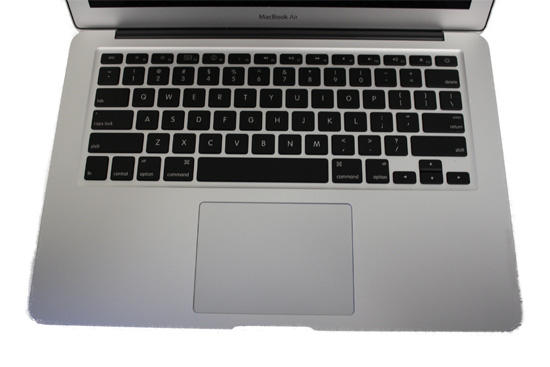 Video
Watching DVD will be near impossible, well unless you can install another optical drive for this purpose. Watching videos however can be done online without problems; it's fast and quite reliable.
Audio
This Mac Book Air 13.3-Inch doesn't have noticeable speakers, but you'll be surprised how the sound come out so strong and loud despite the fact that the speakers are located behind the aluminum case. Headphones will produce good quality audio as well. It has a mono output to its speakers. In order to use the stereo output, you will be required to attach speakers or headphones to a Bluetooth device or headphone jack.
Connectivity
This Mac Book Air has all versions of 802.11 WiFi and Bluetooth 2.1+EDR. However, it doesn't have an Ethernet port which can be considered a great problem. So if you are planning on using it via Ethernet, you will need to find and buy yourself an adapter which can cost around $29.
Ports and Plugs
It has ports for SD cards, 2 USB 2.0 ports, mini display ports, MagSafe and headphone and microphone plugs.
Pros:
Innovative technology allows you to "share" DVD drive from networked computers (Windows or Mac)
Lightweight and extremely thin design 3 lbs.
Full size keyboard
Ships with maximum 2 GB memory
Long battery life 4.5 – 5 hours under "normal" conditions
Large 13.3″ LCD
Possible Cons:
No built-in Ethernet port
Wireless only
No wired Ethernet for Facilities backups
No removable battery
Must be changed by Technician certified by Apple
Doesn't comes with a built-in DVD drive
Thin case does not offer a larger internal hard drive (80gb is the maximum limit)
Lack of common ports and connectors
Only 3 connectors available

USB port
Headphone jack
mini DVI port for connecting external display

Requires use of external devices for additional connections
The Price
A Mac Book Air can start as low as $1,124.99 and can be sold up to $1,799.99 depending on an upgrade made from its specs.
What You Will be Getting That is Included in the Package:
– Mac Book Air
– 45W MagSafe power adapter with AC wall plug and a power cord
– Printed and electronic documentation
– Software Reinstall Drive
The Warranty
The Mac Book Air has a warranty of 90 days free phone support, limited 1-year of free parts and labor. Also available from Apple Care is a warranty for up to 3-years.
Complaints From Users:
– Optical Drive Not Included
– Needs More Peripheral Ports
– Non-Changeable Battery
– No Ethernet Port