Dolby Atmos gives movies and music immersive surround sound. It's also available on the Apple TV 4K, but it doesn't work if your TV isn't Dolby Atmos-enabled. If your Apple TV isn't playing Dolby Atmos, here are some fixes:
1. Update Your TV Firmware
You should check for any updates for your TV or AV receiver (if it has one). You can find this information on the manufacturer's website or by opening the Settings app on your Apple TV and going to General > Software Updates. If there are new ones available, install them immediately!
2. Restart Apple TV 4K If Needed
Suppose you're having trouble with Dolby Atmos working in certain apps and games like Netflix or HBO Now. In that case, restarting may solve it temporarily until more bugs get ironed out by developers later down the road as they release new updates which fix issues like this one (or others). To do so: Hold down both Volume Up buttons simultaneously until the power comes back up again; then release both buttons when prompted with "OK" before selecting "Restart."
3. Make Sure Your TV Is Dolby Atmos-Enabled
Older Samsung TVs may support Dolby Atmos. If your TV is older than 2017 and doesn't support Dolby Atmos, there are many things you can do to get it working. First of all, check the manual for your TV and see if it supports Dolby Atmos–if not, call Samsung and ask them how to update the software on your device to support the feature.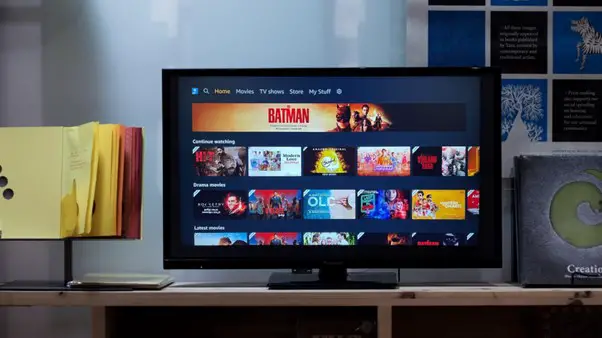 4. Try Another HDMI Cable Or Adapter
In addition to a bad HDMI cable or adapter, there are other possible causes of Dolby Atmos not working in Apple TV 4K. For example, try another cable or adapter if you're using a USB-C to HDMI cable and the audio is still not working. The connection between your device and your TV must be strong enough for both devices to work correctly with Dolby Atmos-enabled. If you have multiple devices connected at once (such as when connecting external speakers), make sure that each adapter supports Dolby Atmos support on its own before trying again with another one (or two).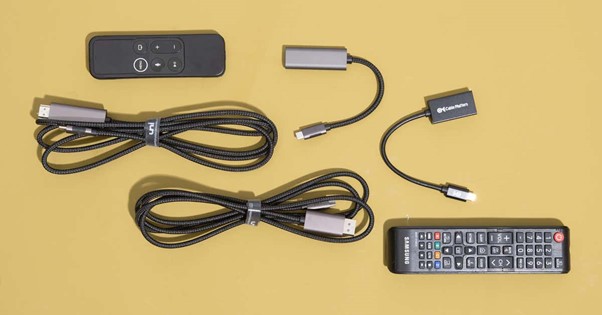 5. Check For Issues With Your AV Receiver And Related Settings
The next thing to check is whether your AV receiver has Dolby Atmos support. Make sure to use the correct HDMI port on your AVR and that there are no issues configuring it.
To test this, turn off any video sources (iTunes Videos, Netflix) and wait for them to exit before turning them back on again. If they play fine with no problems, this indicates a problem with your cable or device–they may be too long or short for some reason!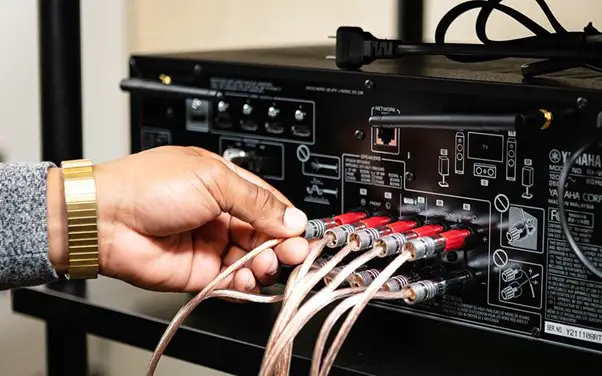 6. Use An Alternative App For Audio
If you're still having trouble with Dolby Atmos, try using an alternative app for audio. Spotify or YouTube Music may replace Apple Music.
The most straightforward approach to remedy this problem is to use your Apple TV 4K remote to choose "Apple Music" as your preferred music provider while exploring Netflix's Watch Now section's podcasts and playlists. Once that's done, use it again to become your default option when browsing through podcasts or playlists in Netflix's Watch Now section!
7. Try Another Soundbar Or AV Receiver
Try another soundbar or AV receiver if the issue persists. Consider changing your HDMI cable and port on your TV if it's been a while since you last used it.
8. Check For Any Conflicting Apps On Your Apple Device, Like Spotify Or Netflix
If you need help with a particular app, it might be worth checking for any conflicting apps on your Apple device. You can do this by opening the AirPlay menu and looking at available devices. Suppose you have another app with the same audio port as Dolby Atmos, like Spotify or Netflix (which both use 3rd party libraries). In that case, it may be causing issues with Dolby Atmos playback in Apple TV 4K.
To disable AirPlay on your Apple device:
Go to Settings > Bluetooth & AirPlay > Devices – select your device from the list and press "Edit" next to its name to go into its settings page (which will allow you to change things like its volume).
9. Restart Your Router
If you're experiencing problems with your Apple TV or soundbar, restarting the device and its associated router can help.
To restart:
Please turn off the Apple TV by pressing the power button on its front panel. Wait five seconds (or until it says "sleep mode"), then turn it back on again.
Restart your router if necessary, by unplugging it from wall power and waiting for at least 10 seconds while reconnecting everything properly.
10. Disable Wi-Fi
Turn off your Wi-Fi. Turn on your Apple TV, wait for a few minutes, and try to watch the movie again. If Dolby Atmos is still not working, then you need to follow the steps below: Uninstall all apps from the App Store and iTunes Store on both devices (IOS device and Apple TV) except for those required by some third-party apps such as Netflix.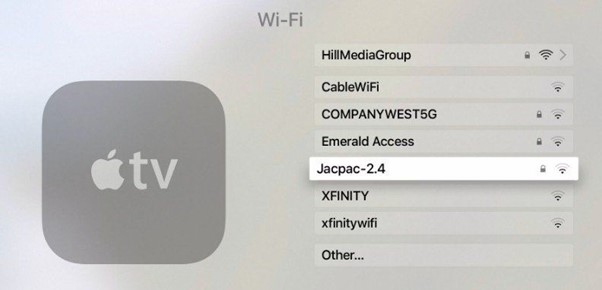 Conclusion
Dolby Atmos gives TVs cinema-quality sound. Dolby Atmos uses speakers in your home to generate THREE-DIMENSIONAL sounds, which with other audio sources on your device or TV, create an immersive experience. To get the best possible experience with Dolby Atmos, ensure that you have updated your firmware on both your TV and AV receiver (if necessary).