With the recent release of the Android version 6.0 nicknamed Marshmallow, one gets reminded of the journey that transformed Android into the most popular mobile OS of modern times. Like many other gifts to technology today, Android too is an innovative development by Google. It is hard to believe that the journey of Android began only in 2009. It took off and never looked back. But let us do that, so we understand the evolution of Android better.
Much like the one candle on that confectionary symbolises, cupcake marked the birth of Android's first version 1.5. Since then it has never stopped innovating and updating. So, it now has many other tasty dessert-like-nicknames on its list of levels. Before this, we had the original Alpha and beta versions. Virtual keyboards debuted, no more physical keys. The analogue clock widget, the calendar and the weather show widgets that you have on your front screens today, was first launched in this version. Simultaneous video or picture uploading was introduced as well. Other small updates like big contact icons of favourite contacts were done too.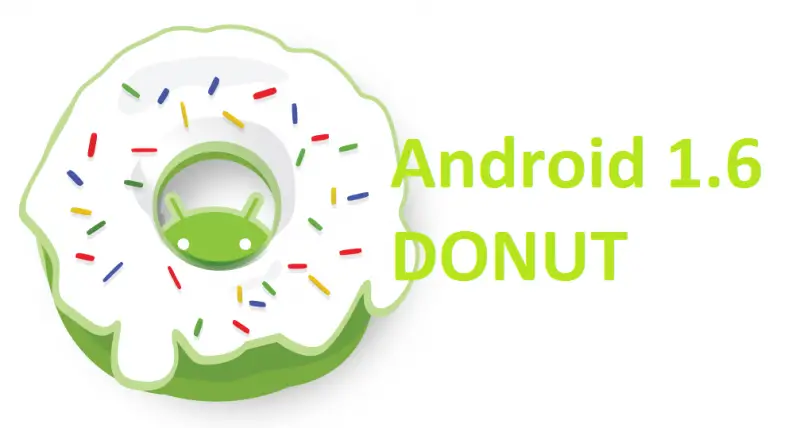 However, this did not gain much popularity. Although, the main taskbar with major widgets like brightness, Bluetooth, Wi-Fi switch was introduced in this version. And thank doughnuts for the easy switch from camera to a recorder to picture/video gallery from the same screen.
And in the very next month, October 2009, we had Éclair.
In the 2.0 version, an imperative feature was born. A blessing for all the geographically challenged people, Google maps navigation. Storage toggle from phone to the card was brought about in the camera. All the physical buttons were finally bid adieu with the inclusion of call answering screen option.
In 2.1, the whole process of photo viewing was changed. Swipes would navigate through the images now. Albums looked like a real-life stack of photographs floating in a background that was stretched version of a random picture out of the pile. Animated home screen displays like koi fish, dolphins, etc. were introduced. The water ripples when you touch the screen. And Google voice converted your phone into a little robot in your hand that would call at your audio instruction and you wouldn't need to use the dialler.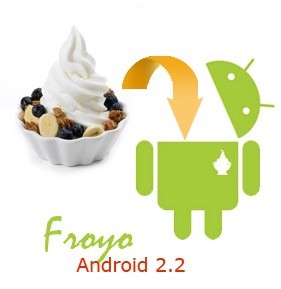 Alphabetically moving along, Android launched Froyo (v2.2).
Now, your voice could control other activities of the phone, not just dialling. Oh! And what we have done without Hotspot? Application update began from here too.
Then came along gingerbread, with NFC, auto-correct and Google books. Android reached a very stable level at v2.3. In fact, this will be found in quite a few Android phones even today. Of course, someone who is not a geek and is least impressed with and enthusiastic about new technology.
Honeycomb was a delightful surprise after gingerbread. That's because the previous version was quite satisfactory. When Tablets gave mobiles tough competition, this Android version swooped in like a hero with its smart screen navigations and huge visual clarity.
Just when you thought things could not get any better, up came ice cream sandwich. Honeycomb had stayed in the limelight for more than half a year. And so did Android 4.0. Now, you could totally customise your home screen, much like your living room. And aren't you grateful for that easy swipe that dismisses the whole list of social media, email or app notifications at once? Key feature- Google Play Store was christened.
A pretty noticeable chunk of the Android consumer base is still satisfied with Ice cream sandwich. Hence, if you notice it on 1 out of say 20 Android phones, do not be surprised. Ice Cream Sandwiches are delicious after all 😉
Android 4.1, 4.2, 4.3, they all fall under the nickname Jellybean. Mobile assistance was kicked up a notch with the help of Google Now. Almost 15% Android devices today come with Jellybean OS. It is that advanced. While with ice cream sandwich, you learnt to shoot away notifications at a time, here you could summon each of them at the moment and expand it with a tap or so. Account switching was introduced and each account could do its own customising.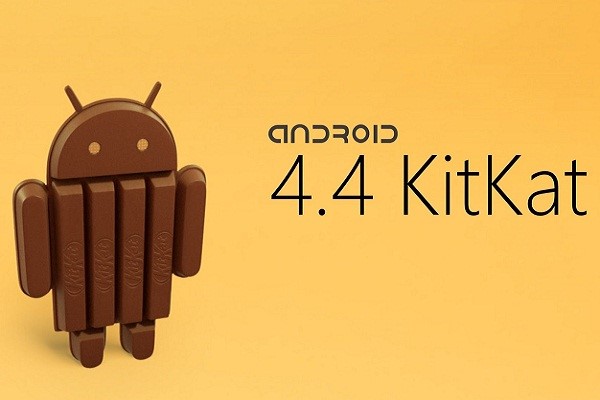 Like real kit Kats, many are still excited about Android 4.4. After three versions of Jellybean, it makes its appearance. Voice reception reached new pace with KitKat. 'OK Google' activated voice search in less than a blink's time. The immersive design provided simplicity. A compact dialler was used here, so you could directly pick numbers from the frequently called log. It remains the most popular individually nicknamed version at the moment.
Many Android devices are yet to use it. It was launched in late 2014. The release was marked by a few issues regarding installation and performance.
Material Design was its key innovation. Your phone would look like it has been updated. It is visually distinguishable. Android is so portable; now you can move it from your phone to TV, watch or laptops quiet easily. Notifications are the first thing you will see now as they shifted it to the lock screen. Whether this can be a privacy issue or not, that's debatable.
Synonymous to marshmallows, some are excited about Android 6.0 and some are not. But will Google ever stop innovating? That will be a negation. By only tapping and holding the home button, the control moves from what you were doing for getting assistance and then comes back to where you left- 'Now On Tap'. Permissions will be dealt better. The best part- Longer lasting battery!!