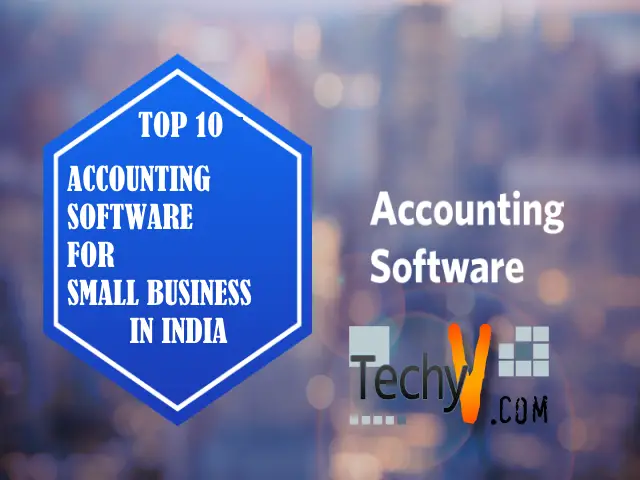 Accounting software is a type of software that allows you to manage every financial transaction in your business by recording, storing, and processing the data. It makes complex tasks such as bookkeeping, invoicing, bank reconciliation, accounting to be complete within a matter of minutes, and helps you concentrate on your business goals. It includes various modules like accounts receivable, accounts payable, purchase order, sales order, stock, payroll, debt collection, etc., Manual calculations may lead to errors. At the same time, the software has great accuracy in calculation. Not only for handling errors, but accounting software also has efficient features like greater processing speed, automation, and thus makes tasks simple. Choosing the best accounting software is based on your business like your business goals, how big is your business, your industry, and so on. Here I have listed the top 10 accounting software.
1. Tally.ERP 9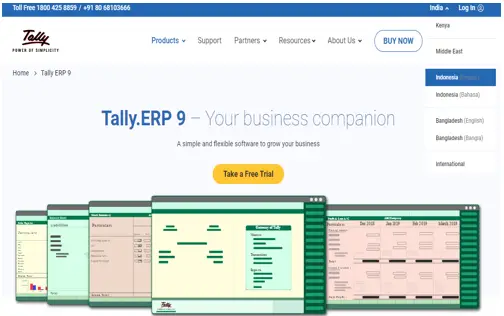 Tally.ERP 9 is a popular and professional accounting software developed by Tally solutions. It is affordable and reliable for small, medium, and large enterprises and user-friendly. It handles accounting, tax management, payroll, banking and order management, and many requirements for the business. It is affordable, reliable, and no doubt it will reduce complexity and helps you to concentrate on your business growth. It is available in two editions- Silver and Gold. Silver edition is for a single user while the Gold edition is for unlimited users. In silver edition, users can only use the licensed account whereas, in gold edition, multi-users can access the licensed account from anywhere on the web browser.
2. QuickBooks India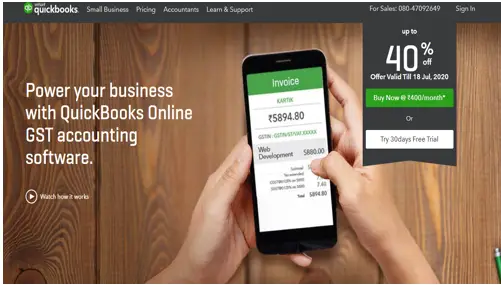 QuickBooks is a widely used accounting software developed by Intuit. It is mainly designed for small and medium-sized businesses. Track your business sales, create and send invoices, and know about how your business is doing by organizing your data on the cloud. The one main advantage is that it is easy to use, and no financial or accounting experts needed to use this software. It has over 4.5 million customers globally. You can sign-up for a free 30-day trial, and you will be allowed to use all the features and test all the functionalities without giving credit card details.
3. FreshBooks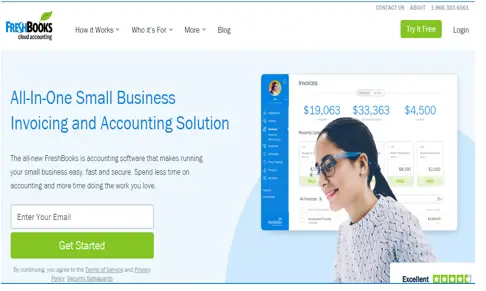 FreshBooks is an online accounting software developed by 2ndSite Inc. It helps you to run your business in a simple, fast, and secure way. It has powerful features, including automation, robust reports for powerful insights, expense tracking, time tracking, purchase orders, payroll integration, double-entry accounting, and so on. It supports multiple tax rates and currencies. It is best for service-based businesses and self-employers. The advantage of FreshBooks is its responsive mobile app.
4. Zoho Books

Zoho Books accounting software helps you to manage business finances with end-to-end accounting. It offers an integrated platform and keeps business GST compliant. It saves time with automation functionalities. It is affordable, and since it is an online application, you can use it from anywhere on the web browser. It offers free online accounting solutions for GST registered Indian businesses with a turnover of fewer than 1.5 crores.
5. Marg Erp9+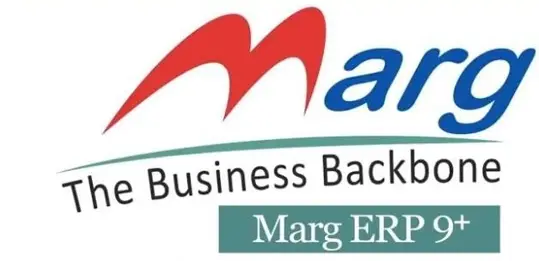 Marg Erp9+ is an inventory and accounting software in India, with more than one million satisfied users for more than two decades. It offers different software for different industries like Pharmaceutical Industry, Trading & Retail Industry. Marg is popular for its software for the Pharmaceutical Industry.
6. Busy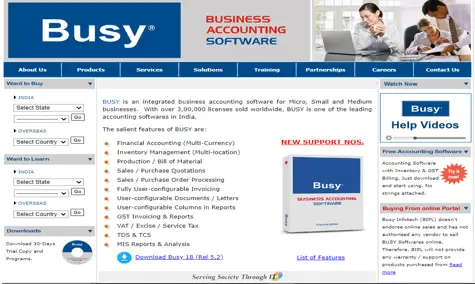 Busy accounting software is mainly designed for small and medium-sized businesses. The key features of this software include multi-currency support, inventory management, purchase order processing, user-configurable invoicing, GST invoicing, and reports. It offers three services, including Training & Implementation, After Sales Service, which includes password recovery, data recovery, and security device replacement, and finally, Annual Maintenance Contract (AMC), which covers free replacement of security device and unlimited telephonic and email support.
7. Wave

Wave is an award-winning financial software designed for small businesses with 1-9 employees and entrepreneurs. The company's initial product is a double-entry accounting tool. It provides services including invoicing, expense tracking, and journal transactions. The main advantage of wave software is, it is completely free. It helps you to track income and expenses, create and send professional invoices, and scan bills at anytime, anywhere.
8. Xero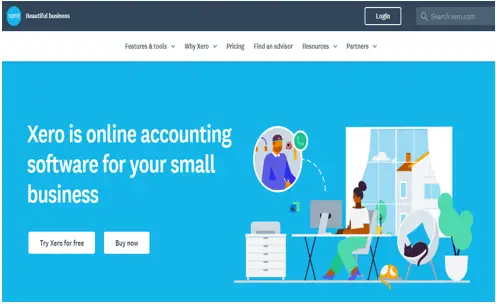 Xero is a cloud-based accounting software. Because of its simple, user-friendly, reliable, and flexible features, it is best for small businesses in India. It includes features such as automatic bank feeds, expense claims, accounts payable, purchase orders, and standard business and management reporting. It supports multiple tax rates and currencies. It offers a 30-day free trial so you can test all of its functionality for free of cost.
9. Vyapar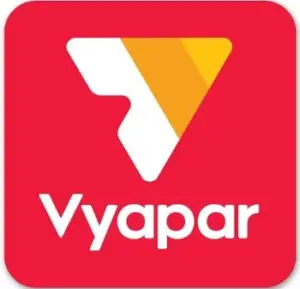 Vyapar is a free GST billing software & app for inventory and accounting in India. It is completely free, with over 4 million downloads. For business accounting, it is available in online and offline. Key features include live stock status, low stock alerts, track complete inventory activity and stock value details, best for GST compliance, invoicing, a reminder to recover payments, and so on. It is available both as an Android/Desktop app.
10. myBooks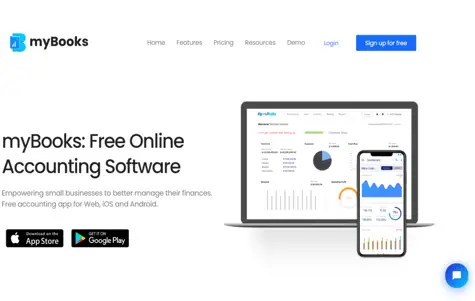 myBooks is a reliable and cloud-based accounting software best for entrepreneurs, freelancers, and small IT enterprises and financial companies. It is available on many platforms such as iOS, Web, and Android. It supports multi-currency transactions and easy configuration setup. It provides secure bank sync. It offers flexible and transparent pricing according to your needs.