Content Management Software used to create websites and to manage its content. The best thing about these applications is that you don't have to write code. Before choosing the right software for the website, you should know that it should have all the features and built-in tools require for your website. So don't worry, have a look at the list of Top 10 CMS Software:
1. WordPress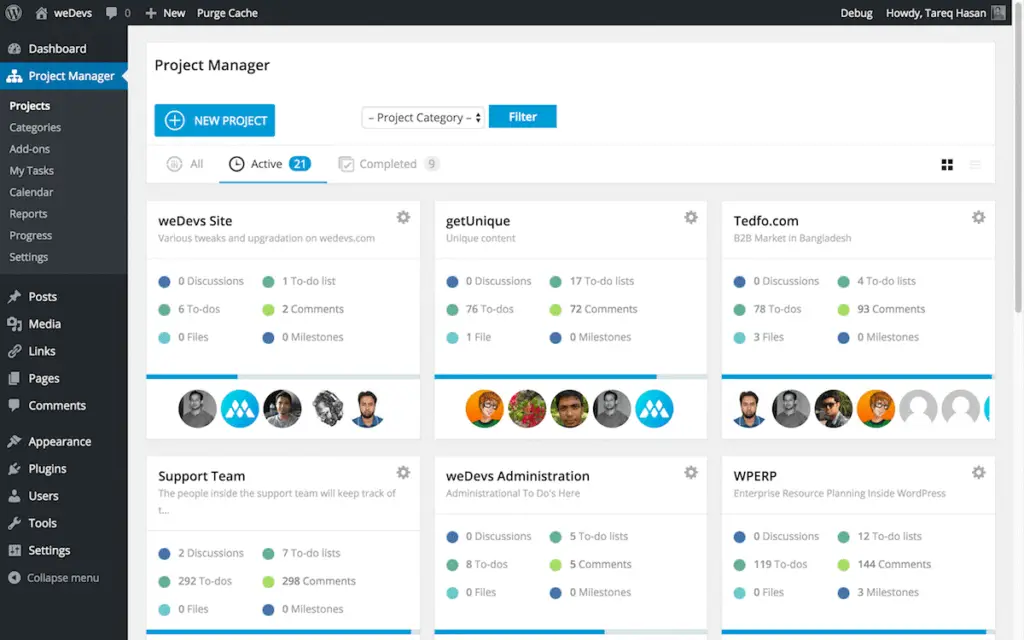 The content management platform had started in 2003. The software supports PHP and MySQL programming languages. It allows you to create any type of website that includes an online store, auction site, membership site, etc. While accessing this application, there is no need to know about coding. You can also make money online through your websites. WordPress offers more than 1000 themes and plugins. It helps to add contact forms, photo galleries, and many more. You can download the content in XML format. It has made majorly for Search Engine Optimization (SEO). You can even create URLs, categories, and tags to your content. For having a domain name, it costs from $9 to $15.
2. Squarespace
Squarespace helps you to create the website from scratch. You can also add themes, images, and videos to your sites. It is a combination of website builder, blogging platform, and hosting service. It provides a free trial. It also offers award-winning templates, blogging, website analytics, and enterprise solutions. It allows you to hire an expert. It also provides webinars, help-guides, Squarespace blogs, and forums. There are three accounts available for Personal use, Business use, and Commerce use. The product costs US$12 per month for personal, US $18 for business, and US$26 for commerce.
3. Joomla

Joomla, a free CMS platform, offers thousands of free website templates and extensions. Joomla supports multi-user permission levels, multilingual, and unlimited designs. It helps to manufacture, sort out, oversee, and distribute content for small and large scale of entrepreneurs. It allows you to enhance your business through building websites. You can add banners, tags, news feed, contacts, and custom fields to your content. Its latest version is Joomla 3.9.20. Its new update helps you to create URLs, to show the tags for each language, and many more. The product is free, but you have to pay for a domain name and web hosting.
4. Drupal
The Content management tool has made for developers, marketers, and agencies. It helps to create customized sites. It offers various modules. It has connected with other applications like WordPress and Joomla. It provides services include Marketplace, hosting, and training. It also gives solutions to eCommerce, FinTech, Sports, tourism, healthcare, media, security, and many more. It supports content as a service. You can use Drupal themes and Drupal plugins. It permits you to hire an expert to complete your work. You can even add forums, user blogs, OpenID, profiles to your websites.
5. ExpressionEngine (EE)

Software is best for creating multiple websites. EE offers a Templating engine, which includes global variables, SQL queries, and built-in versioning systems. The product is available for personal at $99.95, as well as for commercial use at $249.99. It provides channels for blogs, news, team bios, descriptions, and downloaded documents, templates, live preview, one-click updates, member roles, member fields, accounts, profiles, and many more. It contains paid and free features for the users. The paid ones are Pea, Hop Inject, Subscriber, speedy, CartThrob 5, Renios Mollie, Hinder, and more. The free tools are MX calculator, Supercookies, MX Zip, MX QR Code, MX Barcode, MX Email, Hop Minifizer, etc.
6. BigCommerce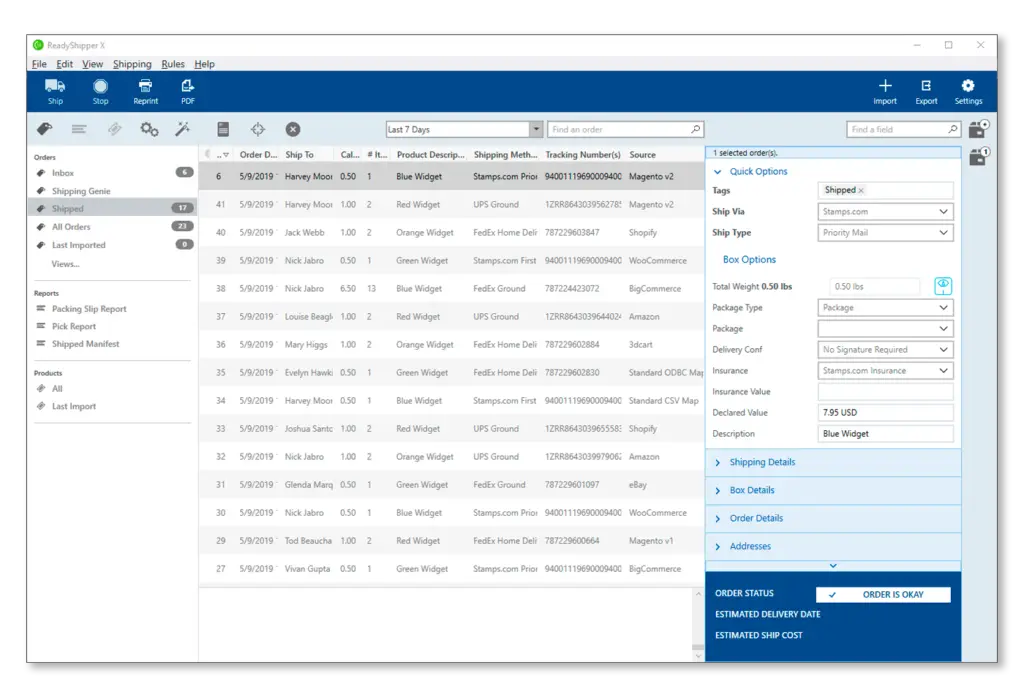 The eCommerce software is available in the market. Go and Download. It can host your website. The application also offers a CMS platform. It supports security and backups. Before subscription, it provides a free trial. It provides customer service for 24 hours through live chats, emails, and phones. It gives many options for payment, such as PayPal, Apple Pay, and Amazon Pay, and credit/debit cards. You can access this tool, along with WordPress. It includes three pricing plans, Standard, Pro plan, and a custom Enterprise plan.
7. Ghost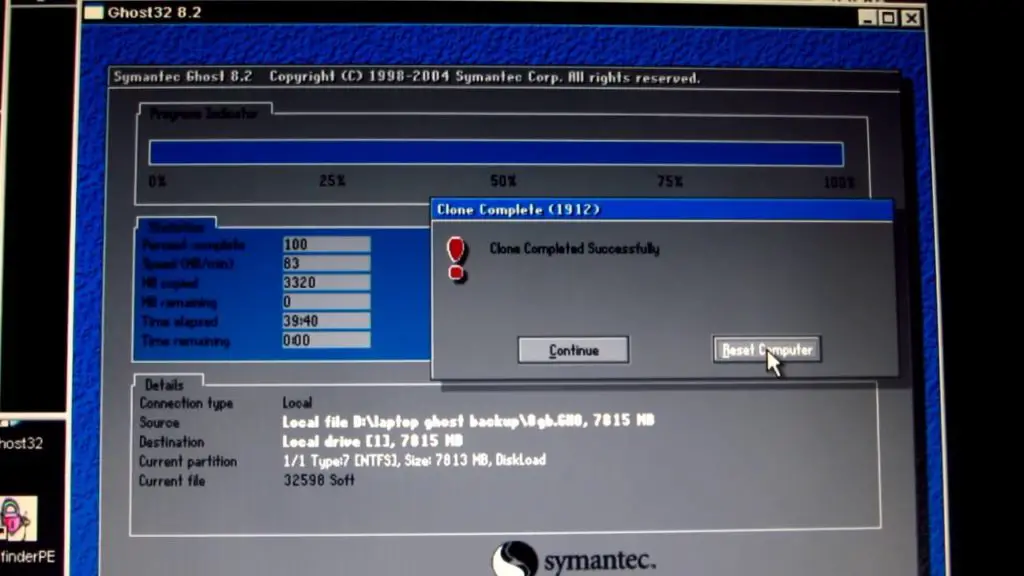 The management tool has made for bloggers. It provides a content editor. While accessing this editor, you can use Markdown that allows you to add symbols around words to make them bold, italic, and so forth. There are so many features available for search engine optimization. The software is best for executing magazines or publications online. The product is free, but you need to pay for a domain name and web hosting like other CMS platforms. You can access Ghost hosting from Ghost (Pro).
8. WIX

The Cloud-based platform allows you to build websites (HTML5 and mobile-optimized). It supports email marketing, e-commerce, contact forms, and community forums, and more. It offers a wide range of plugins and a drag-and-drop system. It allows you to use its templates and to add a lot of apps to your websites. There are three pricing plans, WIX combo at US$13, WIX Unlimited at US$17, and WIX VIP at US$39 per month.
9. Bitrix24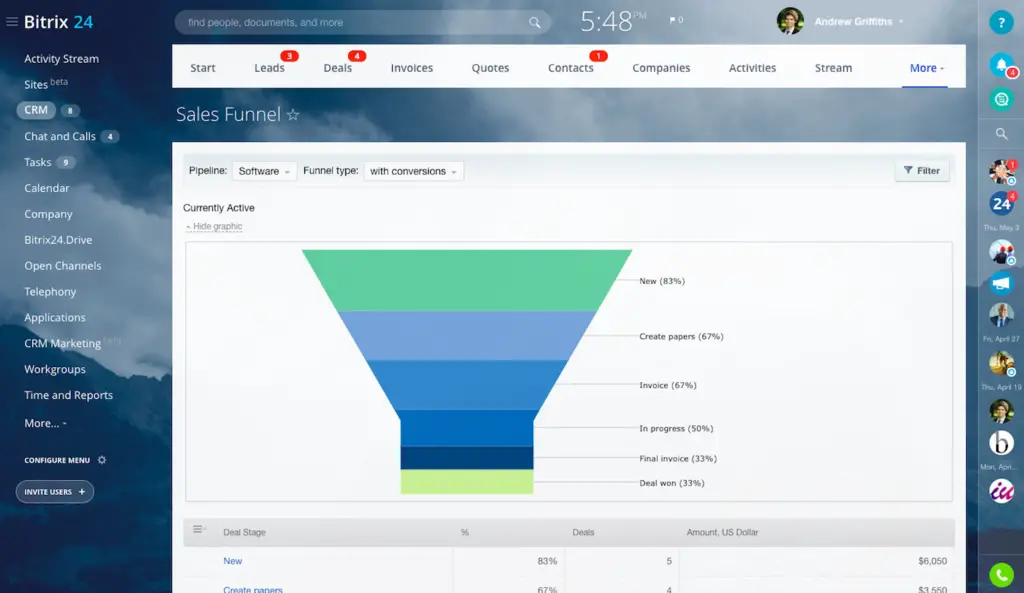 The communication platform provides content management software. It allows you to analyze tasks, projects, communications, and customer relationships. It also offers a drag-and-drop system that contains landing pages and even eCommerce stores as sub-options. If you are using a free plan, you can host your website free, and you will get online storage of 5GB and twelve user accounts. For running all scale of businesses, it provides so many built-in features.
10. PrestaShop

The CMS application makes you have a successful e-commerce business. It offers a lot of PrestaShop modules. You can host your website yourself. It provides blogs, forums, training, help center, migration, tutorials, store examples, courses, translations, and documentation. It allows you to create products, manage the addresses of the clients, show payment logos to reinsure, run SSL, build templates of emails, manage the customer database and services, use shortcuts, create CMS pages, and many more. The product is free, but you need to pay for the domain name and web hosting.