Computer video recording software will help you to record what you do on your computer. Keep a record of your activities on the computer. You can use this type of software as a screen recorder. Similar to screen recording options in phones, computer video recording software will help you to record the screen on your laptop or desktop. Record the procedure you perform in your computer to explain to someone how to use certain software on your desktop.
1. OBS Studio

Open Broadcaster Studio is a video recording software. You can use it for live streaming. This software is free to use as you can download it and start streaming. This software is easy to use in Windows and Mac operating systems. This software gives high performance in real-time video capturing. The audio mixer in this software is intuitive. This software contains filters like noise gate and noise suppression.
2. Apowersoft Unlimited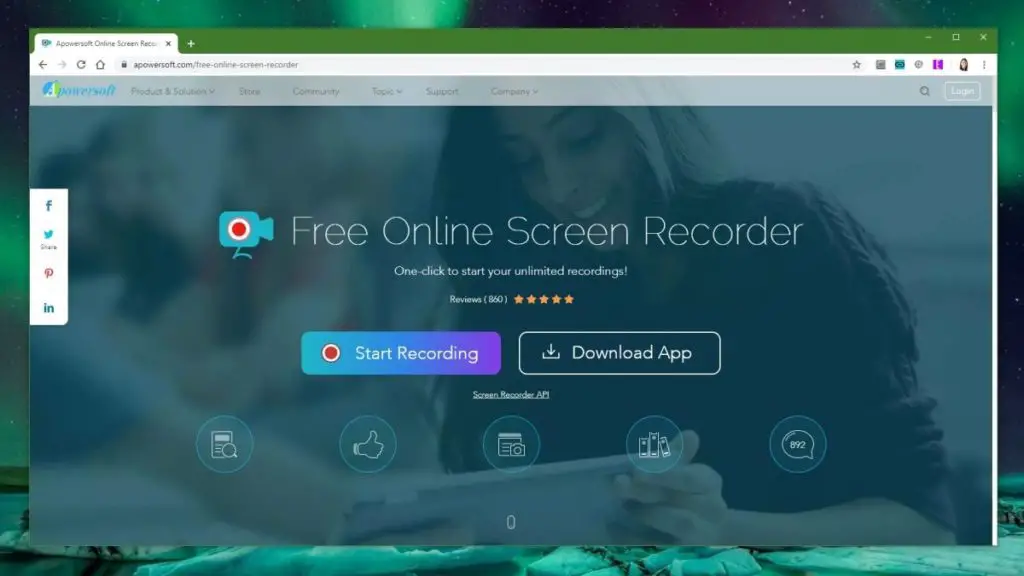 Apowersoft Unlimited is a free online screen recording software that you can use easily. You do not need to install anything to use this software. Press the button and start recording. Export your videos to various formats like MP4, WMV, GIF, and many more formats that are available. Record all your activities, like live chat and self-demonstrations. You do not have a limit for the duration of the recording. Save the entire recording easily to view later.
3. Screencast-O-Matic

Screencast-O-Matic is a video recording software that you can use for free. Record videos for students to learn or streamline your business needs using such software. Make your video through screen recording and edit it using this software if you need it. Share your videos easily using collaboration tools in this software. Capture any specific area in your screen. Add narration to your video to make it interesting. Change the speed of any section of your video. Create a transition for your video.
4. ACEThinker

ACEThinker is the perfect screen recorder to record audio and video. Configure your audio input options such that you can use system sound or the sound from an external microphone. You get to choose which sounds you want to include and exclude from your screen recording. Create a video recording of games you play and online conferences. Different capture modes are available to record only part of the screen or the whole area. Save your recordings in any format and play them from anywhere, as you can share it with YouTube.
5. ScreenFlow


ScreenFlow is a video recording software that helps to record your screen. Record audio from your system and microphone simultaneously using this software. Powerful video editing tools are in-built in this software. You can add annotations to your video. Detach the original audio and add new recordings if you need it. Create a stunning effect to your video and customize the quality of your recording. You can download and use this software for free in Windows or MAC operating system.
6. Screencastify

Screencastify allows you to record and edit your videos to share them easily. This software is a free Chrome extension that you can use with your browser easily. Share your videos by integrating them with Google Drive or YouTube. You do not require any experience to use this software. Business professionals can now use videos to communicate effectively with others. Students can record software projects to share online. Individuals can express their ideas using Screencastify.
7. Free Cam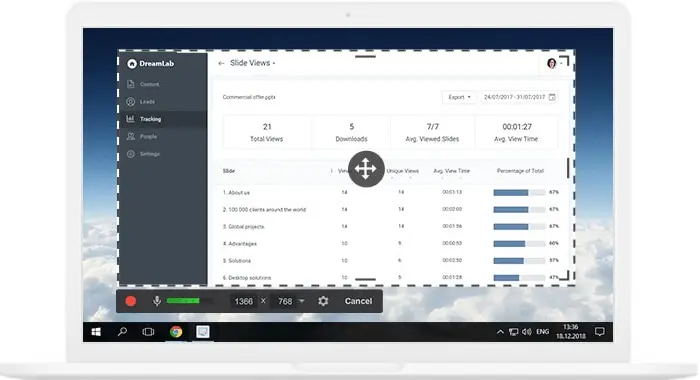 Use Free Cam as a screen recording software to create screencasts. You can record and edit videos to upload them onto any platform. No time limit for your videos, and you will not have any watermarks in your recordings. Enter your email to download this software. Create e-Learning presentations using this software. Record a voice over for your video recordings using a microphone. You can even add background music to your recordings. Emphasize important details by using the mouse cursor and turn on mouse click sounds.
8. Flimora Scrn

Screen recording is simple now using Filmora Scrn. Record fast-paced games using this software as it provides high-quality screen recordings. You can record from two devices simultaneously, such as your webcam and screen. Various professional tools are available for you to edit your clips. Use changeable cursors and annotations to communicate your ideas effectively. You can even draw circles and arrows on your screen to draw the attention of the intended audience. Import video, images, and music of any format. Export your video to multiple formats using this software.
9. Camtasia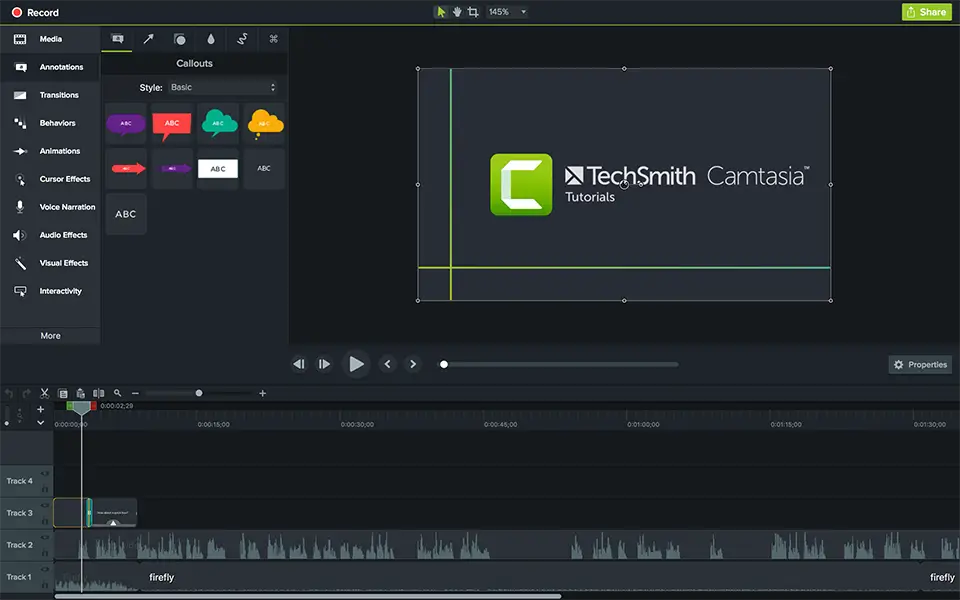 Camtasia is a screen recording software that you can use as a video editor too. Create professional-looking videos on your Windows and Mac operating system. Start with a template to record your video, and you can add effects to your video. Get high-quality video even if you do not have any experience in using this software. You can record an application or a particular window on your screen.
10. ShareX

ShareX is a screen capturing and file-sharing tool. It is capable of identifying borders on your screens so that you can easily capture screen recordings. If you have multiple applications open on your screen, you can select the border of a specific application to record your screen. There are customizable keyboard shortcuts available in this software. Scrolling capture and web page capture features are available in this software.