Chrome small business accounting software helps as invoicing software for small businesses. Many small companies and freelancers all over the world require such software to manage their business. Keeping a grip on finances is important for the success of any company. Thus, free chrome accounting software is helpful for small businesses and aid them in their development.
1. FRESHBOOKS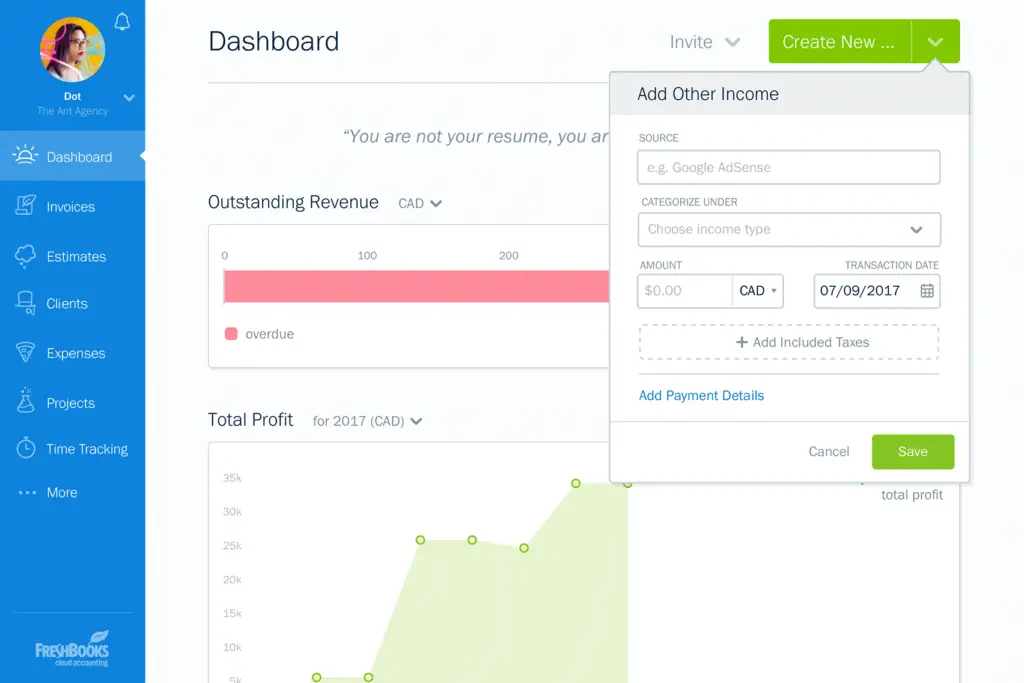 Freshbooks is an invoicing and accounting solution available for small businesses. This software allows you to run small businesses in a fast and secure manner. You can spend less time on accounting and focus more on the development of your business. You will receive invoice reminders with the help of this software to collect payments. You can put your business on autopilot to spend time growing it. Get insightful reports to make smart business choices. Online payment options are available to make invoice payment hassle-free. Log in to your account to organize your expenses. Track your time using Freshbooks.
2. Intuit QuickBooks Online

Intuit QuickBooks is an accounting software that gives its full dedication to small businesses. Track expenses and customize invoices with the help of this software. Run reports using this software and keep everything organized. Synchronize this software with your bank and make sure all your data is accurate. Show your expense receipt to claim every entitlement at the time of tax payment. Get unlimited support from customer support available for this software. Work using multiple devices from anywhere to grow your business using this accounting software. Send professional looking invoices with the help of this software.
3. Sage 50cloud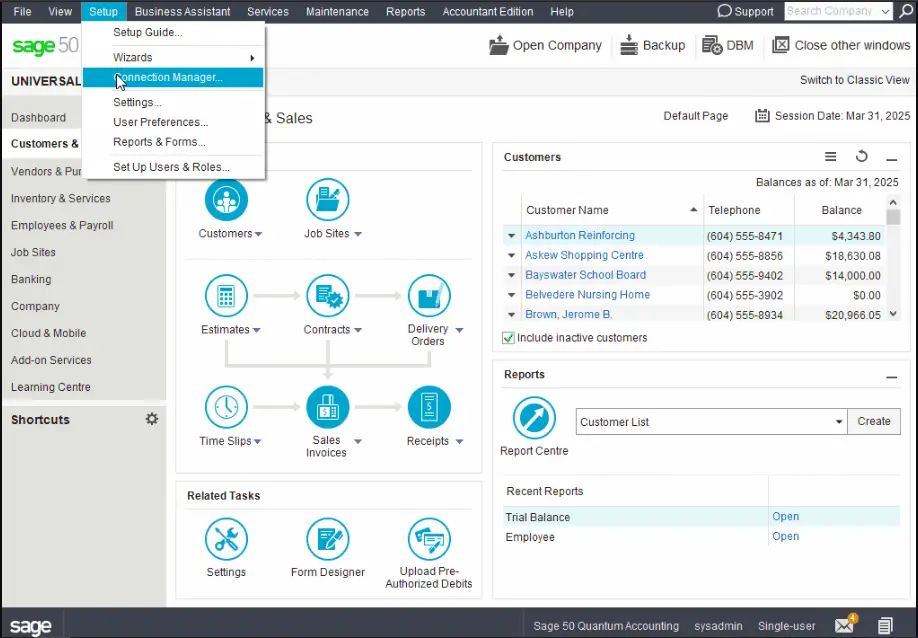 Sage 50cloud increases productivity from your accounting software. The features of this software are easy to use and handle important aspects of the business. The cash flow manager of this software makes invoicing easy. Get an instant snapshot of your cash flow. Manage all your cash accounts and get a clear picture of all your finance. You can even change the time frame to view a particular period of finances—broadcast invoices to many customers at one time. You can even create recurring invoices. Pay now function is available to make online payment faster. This software had a fully integrated inventory management system.
4. Zoho Books

Use Zoho Books which is online accounting software to develop your business. This software manages your finance and automates your business workflows. Explore a demo account to know how this software works. Negotiate deals for your business and raise sales orders using this software. Focus on your business; meanwhile, this software takes care of handling your accounting tasks. Add colleagues to your account and make collaboration easy so that they can log in anytime to view reports. It makes collaboration easy so that you can manage your accounts easily. Upload expense receipts and keep track of all the payments you make.
5. Wave

A wave is accounting software that manages your money. This product brings success to your financial status by improving your business. Manage your income and expenses easily. Connect with other Wave products like payroll and invoicing with the help of this software. Automate everything with the help of this perfect package; Create and send professional invoices using this software. An advanced feature like automatic payment is available for this software. This software accepts credit card payments as well as bank payments. Keep the capital amount in your business circulating by building financial plans and improve your business.
6. Xero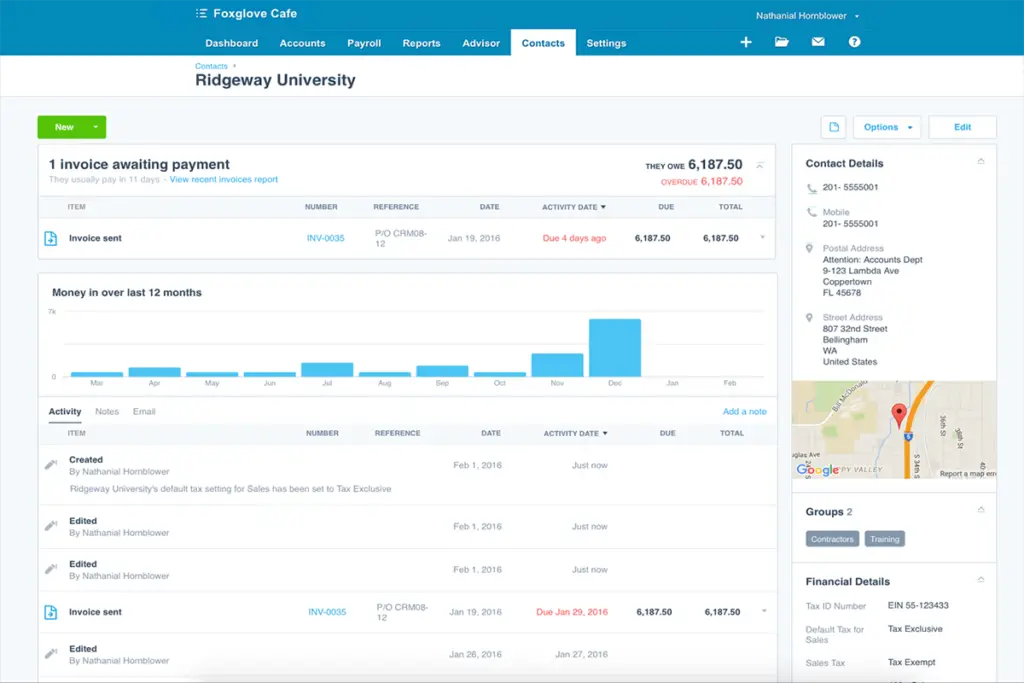 Want to find accounting software to grow your business? Collaborate with others in your business with the help of this accounting software. Many time-saving tools are available in this software that will help in the growth of your business. Xero is a reliable software that is secure to use. Experts are available to support you all the time when you require help in using this software. Xero is available in the form of a mobile application to view your financial statements from anywhere. Send online invoices to your customers and get notifications when your customers view them.
7. Kashoo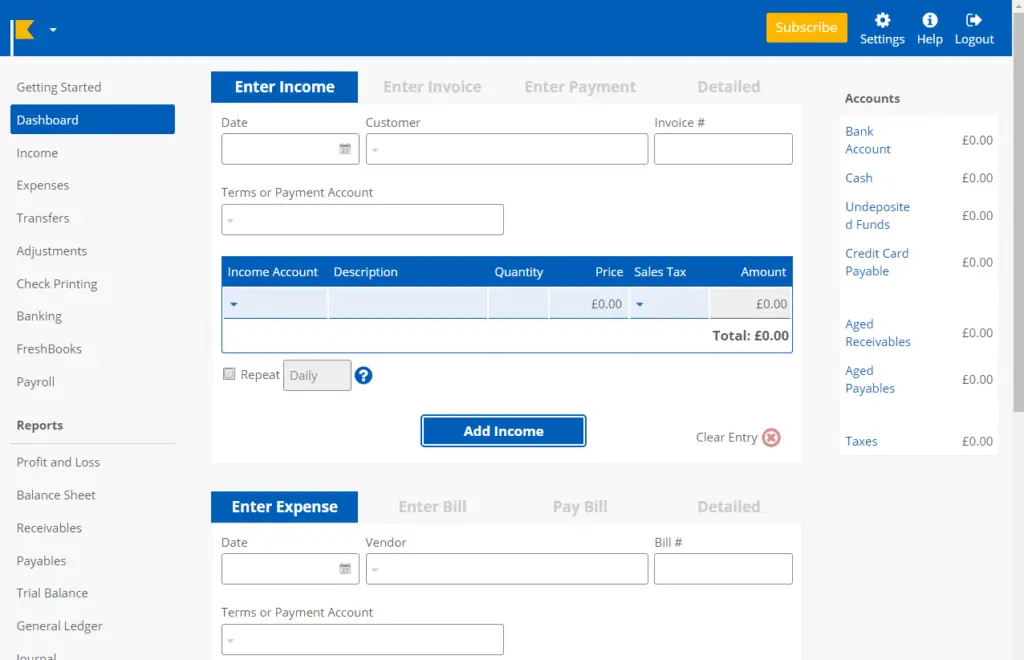 Kashoo is a cloud accounting software, which gets you to organize everything financially. Machines are there to learn your business and do your job to run a business smoothly. Automatic reports will update you instantly of the financial status of your business. A visual dashboard is available to show you clearly how your business works. Receive payments in minutes as your invoices look professional in this software. Get help anytime through in-app chat or email if you face problems in using this software. Online resources are available for you to learn tricks in using this software.
8. Sunrise

Sunrise is accounting software for small businesses. Create an account in this software and connect it with your bank. It will help to import income and expense details automatically. Reporting is much more accurate in this software. Create your invoice and send it in a few easy steps with the help of this software. Get precise profit and loss statements to make the best business decision. This software accepts bank transfers as well as credit card payments. Transfer your funds quickly using Sunrise Pay. Add branding to your invoice so that it looks professional. Your customers can choose to go for the automatic payment option available in this software.
9. GoDaddy Bookkeeping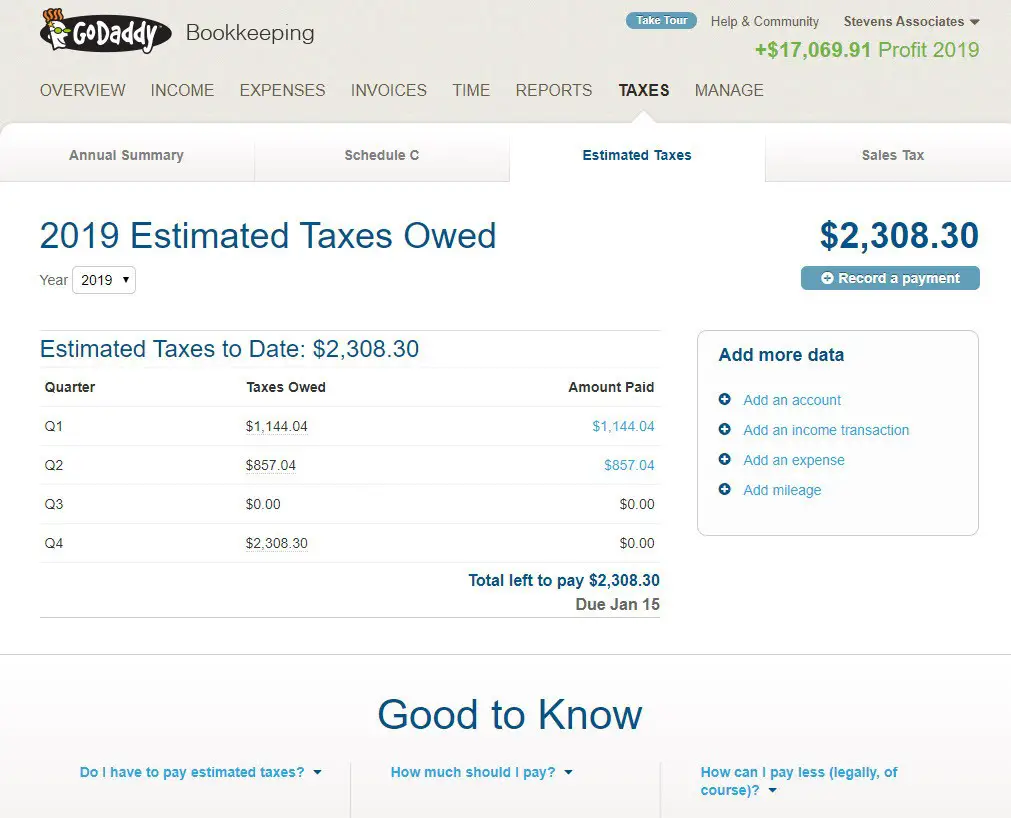 GoDaddy Bookkeeping software has direct integration with popular companies like Amazon and eBay. This software is flexible and good at bookkeeping. It is best for entrepreneurs, and it is easy to use and inexpensive. This software's dashboard is easy-to-use and has good invoicing tools to help you make professional invoices. Calculate the estimated amount for taxes beforehand so that you can prepare to pay them. Track the time you spend using this platform. Get the overall idea of your money usage using built-in reports.
10. Pabbly

Pabbly is accounting software that helps in billing and makes everything easy for you using automation. Enjoy many benefits in this easy to use the software. Collect an unlimited amount of revenue without any transaction fee. The coupon management system and tax management system are available too. You can collect your payments that may be of the recurring type or one-time payment. Track your payments and maintain sharable invoices with the help of Pabbly. Create unlimited plans with this single account.