Big Data Analytics Best Practices & Worst Mistakes
What is Big Data Analytics? Let's first answer this question before we try to understand the Big Data Analytics best practices that you must follow and the worst mistakes you must avoid to ensure success in business and become one among the top Big Data Analytics Companies.
Big Data Analytics – An Introduction
The term that is used to explain the huge amount of unstructured or semi-structured or textual data that is created daily is 'Big Data'. This term is usually used when talking about multiple terabytes and petabytes of data, which get analyzed by various organizations when they are looking for insightful business trends. This term does not usually refer to a specific quantity. Big Data has been present and has kept emerging since quite a long time but the topic gained full momentum in 2011.
What is the Latest Development?
One of the most recent developments in this area is a software module (which is made for its cloud based Human Capital Management) recently unveiled by Workday. Through the use of this application, customers will be able to analyze data from third party sources and workday as well. For helping the customers to get started, five prebuilt tablets will be shipped by the analytics module. Financial data such as headcount analysis or the global payroll spending and human resources will be analyzed and other common scenarios will be covered. Information on pricing is not known but it might most definitely follow Workday's already existing subscription pricing practice depending on the size of the company. There will also be pricing based on the usage. It will range from 2TB to 50TB of storage and will be computed per annum.
Big Data Analytics Best Practices
The 5 big data analytics best practices that should be taken into account when embarking on big data analytics programs are –
1. What to Keep and What Not to?
Projects using Big Data, in their nature will definitely have very large data sets. However, that does not mean that all the data and sources and information of a company are required to be analyzed. More focus on a particular project's goals and plans can help in the exact analytics.
2. Presence of Better Business Rules and Dealing with its Complexity
One of the most important characteristics of big data analytics is its incredible capability to cope with complexity. To get the desired results, it is crucial that all the rules relating to business are identified much beforehand. Documenting the rules is important because then the staffers will be able to assess how much complexity can they create and how much work is required to input all the relevant data and turn it into important findings.
3. Business Rules should be Translated into Relevant Analytics
Business rules form the first step into big data analytics. After this, IT professionals are required to form algorithms and analytical queries to provide desired results.
4. Maintenance Plan is a Must
It is important to be on the top of changes and requirements of the business. Since over time data volumes will definitely increase in turn increasing the number of questions and queries will also increase and thus the managing team should be prepared to answer every single question. That should happen in a timely fashion too.
5. Do Not Neglect your Users, Ever
The key to a successful big data analytics program is the focus on end users. There are inevitably going to be large data sets and thus it is important that all the queries of the users are answered. There will be queries of different levels and therefore the level of interactivity should be equal to that.
There is no sure way to achieve big data analytics success, but these ways can definitely be of help and ensure the same.
Big Data Analytics Worst Mistakes to Avoid
Here are the 5 worst mistakes you must avoid for big data analytics success –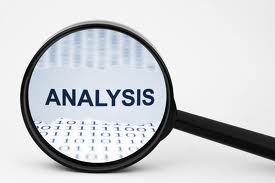 1. Saying Much, Doing Little
It is one of the most common mistakes that even the top Big Data Analytics companies make – they oversell. They waste no time in informing the users how fast they will be able to deploy the systems and prove beneficial but their strategies are not good enough to maintain their promises.
2. Learn from the Past
Many big data analytics enterprises like to think that since it is big data then they might have to begin everything from the beginning. They forget that the fundamentals and the basics remain the same. A differently structured data is not an entirely different thing; the basics still remain the same.
3. This One is a Classic Mistake
This classic mistake is made by enterprises when they forget that big data analytics is a means to a successful BI, not the entire business. They forget that their first priority is business value. It is important that business purposes are thought of first and then should begin deploying. It should not be forgotten that the technology that is used is used to serve a basic business purpose. If there is no solid understanding of the business purpose, then there is always a chance that the big data disk, which will be created, will go to waste.
4. All the Answers Do Not Lie in the Software
A big data analytics system is definitely a complex task and it is most of the times resource-intensive. As a result, many organizations believe that the software has the solution to all the problems. But people should realize that technology is only as good as the people who are using it. It requires the skills of the user too. Nothing can be based only on the software.
5. Experience is Always Required and Appreciated
One of the most common misconceptions is that by employing just an IT staff that implements big data is more than enough for an enterprise. An extensive knowledge of business and industries should be present without second thoughts because as mentioned above, you cannot just rely on technology and software and an IT staff. Enterprises should definitely not underestimate the fact that a huge amount of analytical skills are required. Big data analytics requires a lot of advanced processes like predictive analytics and data mining. And these in turn require individuals with actuarial, statistical and many other sophisticated skills. The organization is therefore advised to hire professionals which are skilled in many areas than just one or two.
The above mentioned good and bad practices should always be kept in mind to actually achieve the business success that you strive for.