Data mining software is useful to process the various patterns in data sets by analyzing data and by extracting information to use them create comprehensible structure of information. There is a variety of data mining software present in the market today, and it is very difficult to select the perfect one for you. Given below is a list of top ten data mining software that can help you to analyze and extract data with ease and perfection.
1) SAS Data Mining
This software helps you to create simple, accurate and predictive model for large data. It has a variety of features that include scalable processing, different types of tools, and advanced type of modeling.
2) IBM SPSS Modeler
It is a data modeling software made by IBM. It is versatile and predictive data mining software that helps you to create and extract accurate models from large volumes of data. It has numerous features that make it the prime choice of many people around the world.
3) Rapid Miner
It is integrated software for data mining, analytics and extraction with many other features. It creates predictable models that can be useful in business purposes to effortlessly analyze large amount of data.
4) Weka
Weka is a machine learning system that helps you to complete various data mining tasks, either by directly applying it to your data mining sets or by using it through Java. It makes machine learning, analyzing and extraction easy for the unprofessional people.
5) Angoss Knowledge Studio
It provides you advanced tools to predictably analyze large volumes of data. The software has many advanced features for the professionals and data analysts. The software comes with various additional features that effectively help in improving sales productivity.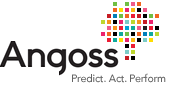 6) Oracle Data Mining
It is data mining software provided by the Oracle Company. The software has many powerful data mining functions that help the users to understand the various insights hidden inside the data.
7) Think Analytics
It is leading analyzing software widely used by most of the professionals due to its variety of features and great analyzing facilities. It doesn't take much time and is specially designed to provide business users with high analyzing capabilities.
8) Salford system
It is fats data mining software that has variety of features. It has many web mining tools also along with the basic data mining ones. This is perfect software to increase your professional network and analyzing capabilities.
9) Viscovery
Viscovery suite provides a variety of software for analyzing and data mining designed to complete the needs of professionals and various technical users. This software is updated automatically from time-to-time for extracting data.
10) Orange
Orange is software for open source data analysis of data for experts and professionals. This software is packed with features and helps the users to achieve a clear picture of large amount data.