China has always been the most competent nation to give the best quality technologies and devices beyond human capacity. There are a few notable innovations driven from the Chinese brains, and top 10 of such unique gadgets are in the following:
1. SPY PEN HIDDEN CAMERA:

The Chinese Spy Pen Hidden Camera records 2K videos with the highest quality. The videos from the Spy Pen will be in 1080p High Resolution and even photos with 2560*1440p. The pen comes with a 16 GB Micro SD card. The Chinese gadget additionally has a feature of motion detection whereby pressing the button four times.
2. CARTOON PUPPY TABLET:

The puppy-like tablet PC from China comes with a 7-inches screen and is ideal for gifting your children. The eye-protection of the LED backlight prevents your eyes from damage due to the rays. The tablet PC has a 1 GB RAM and an 8 GB ROM with dual cameras. Cartoon Puppy Tablet also has a 0.3 MP front and back cameras. This PC is available in 5 color variants.
3. LED FLASHLIGHT GLOVES:

The fingerless LED Flash Light Gloves are helpful while working at outdoor places or in the dark space of your house. The gloves have two LED lights, one at the position of your index finger and the other one at your thumb. The LED glove is out of spandex material, thus flexible for a high level of stretching.
4. MANDOLINE SLICER AND GRATER: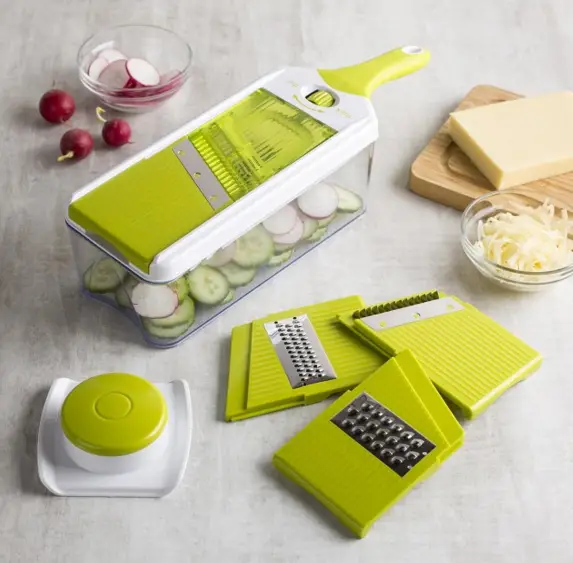 The Mandoline Slicer and Grater is a multi-function kitchen utensil from China. The gadget has different interchangeable blades for straight slicing, grating flowers, grind grater, and Julienne blades. Your cutting experience turns safer using Mandoline's safety hat. The device is known for its high-quality food-grade and natural wheat straw material. The light blue color attracts your eyes.
5. PARKING ASSISTANCE:

The Parking Assistance comes with a 4.3 inches mirror dash camera with a front and rear dual-lens. The gadget records with both its camera (front and back) simultaneously. The parking assistance works through a few sensors to prevent the hitting of other vehicles at your parking place.
6. VAPEFLY:

Vapefly is a newly rising e-cigarette brand from 2017 from Shenzhen, China. The oil storage tank of the Vapefly e-cigarette is 8 ml and weighs about 200 g. Its circular airflow system will give you a unique smoking session. The gadget comes with a rainbow color.
7. KZ DYNAMIC HYBRID EARBUDS:
The triple driver 10mm in-ear headphones 'KZ Dynamic Hybrid' comes with a customizable dual-balance armature. You can replace the ear phone's cable using a Bluetooth cable. The user is sure to have a comfortable wearing experience with its ergonomic fit design.
8. MUSIC SPEAKER WITH KEYCHAIN: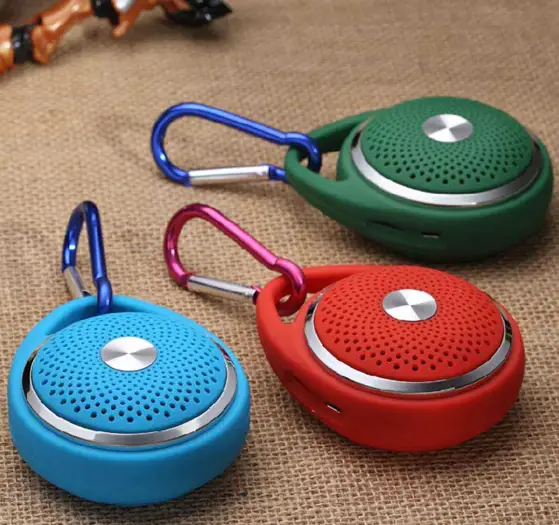 The tiny, portable, and wireless Music Speaker is useful for your mobile and audio players. The ABS plastic material and keychain model speaker is from Guangdong, China. The gadget is present with 230 mAh battery capacities and a 2W output power. The device is available in vibrant hues of yellow, pink, black, green, blue, and purple.
9. LEGOTA SHOE LACE:

The fashionable, innovative, affordable and colorful shoelaces of Legota are flexible and are lightweight. The lace is out of 100% food-grade silicone. Each packaging of the lace consists of 14 pieces, with every piece measuring 5.3 cm long and 1.2 gm in weight. Legota is suitable for any shoe model and size.
10. CUSTOMIZE DESIGN PEN:
The personalized creative pen is the best gift for weddings and birthdays of kids. The designer pens are available with blue and black color inks. Each pen is 7.9 g in weight and is available in pink, blue, and other natural colors.