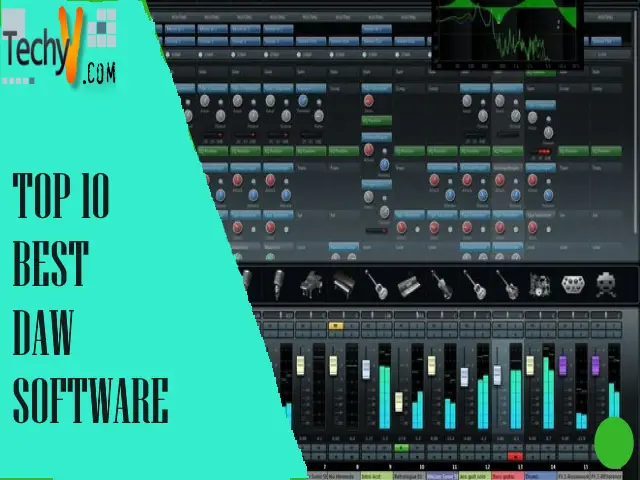 Digital Audio Workstation (DAW) software can record, edit, and create audio files. This software is very useful in real life. It's useful for professionals. It's recorded music is played on TV, radio, movies, podcasts, etc. The bellow is the Top 10 Best DAW Software.
1. IMAGE LINE FL STUDIO
Image Line FL Studio is the best software for EDM producers and it's considered to be the best DAW software. It has good value for money. It's easy to use with simple UI. It comes with lifetime updates. It has a low-quality plug-in.
KEY POINTS
Piano roll.
It has greater MIDI and automation.
Best for Hip-hop music.
2. ABLETON LIVE
Ableton live software has excellent built-in devices. It has greater workflow and beginner-level software. It has many plug-ins. It lacks some advanced mixing and editing features.
KEY POINTS
It has around 500 sounds and 57 effects.
It has greater MIDI and automation.
3. PRESONUS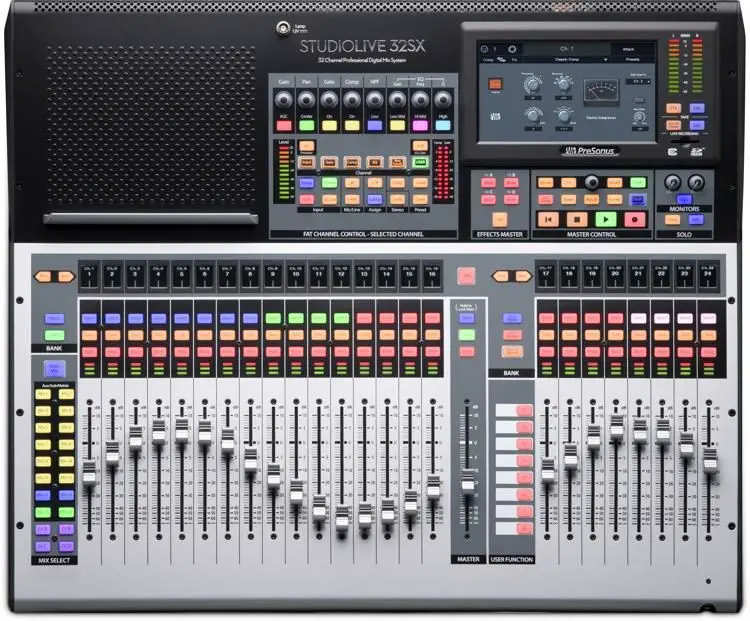 PreSonus software has a great workflow and beginner-level software. It has high-quality features. It can do harmonic editing in a great way. It has many audio plug-ins effect and virtual instruments. It has unlimited tracks. It lacks a better live performance.
KEY POINTS
MIDI composition.
It has 37 native instruments.
4. COCKOS REAPER
Cockos reaper has great value for money. Its price is less. We can customize the user-interface. It has fewer plug-ins. It has little storage.
KEY POINTS
It has audio rating ability.
Sophisticated MIDI.
5. AUDACITY
Audacity software has greater compatibility. This software is easy to download and it's open-source. It can do simple editing and recording. It has no MIDI.
KEY POINTS
It can export MP3 and WAV.
6. STEINBERG CUBASE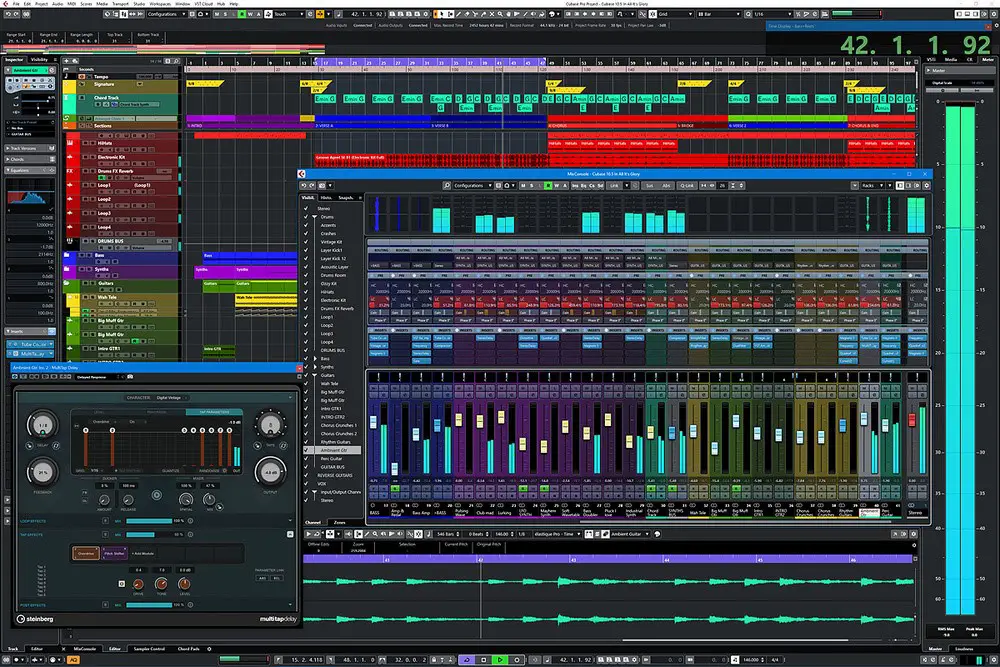 Steinberg Cubase has a lot of content in it. It's available in premium version and for professional purposes. Its design is not good.
KEY POINTS
Professional tracks.
Powerful MIDI editing.
7. APPLE LOGIC PRO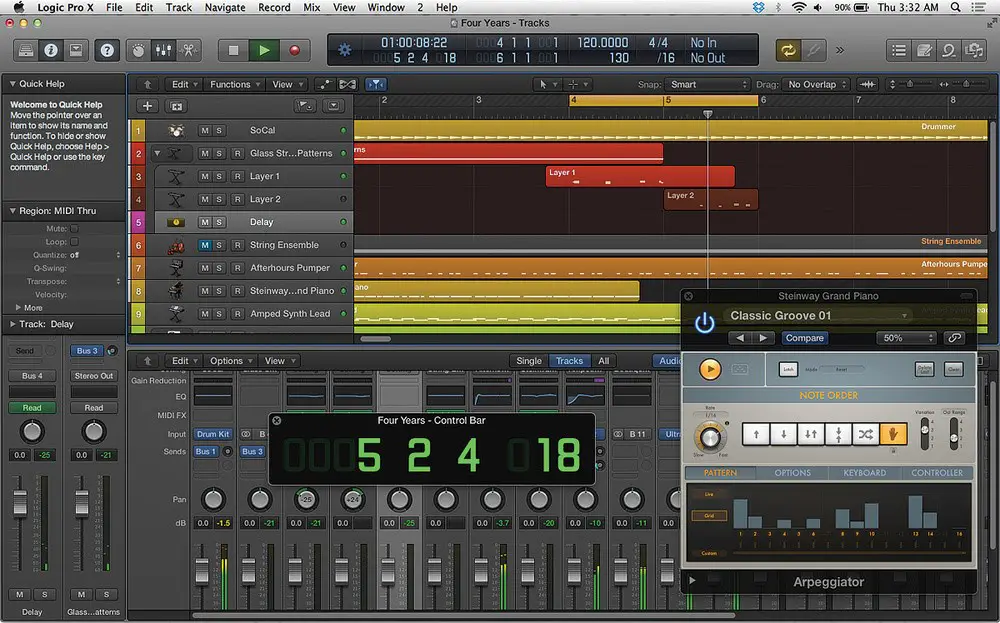 Apple Logic Pro software works only on IOS devices, not on android or any other devices. It has a greater workflow. It has a lot of tempo tools, and we can do in-depth editing.
KEY POINTS
AI drum, loop library, and MIDI are some features.
Greater automation.
8. BITWIG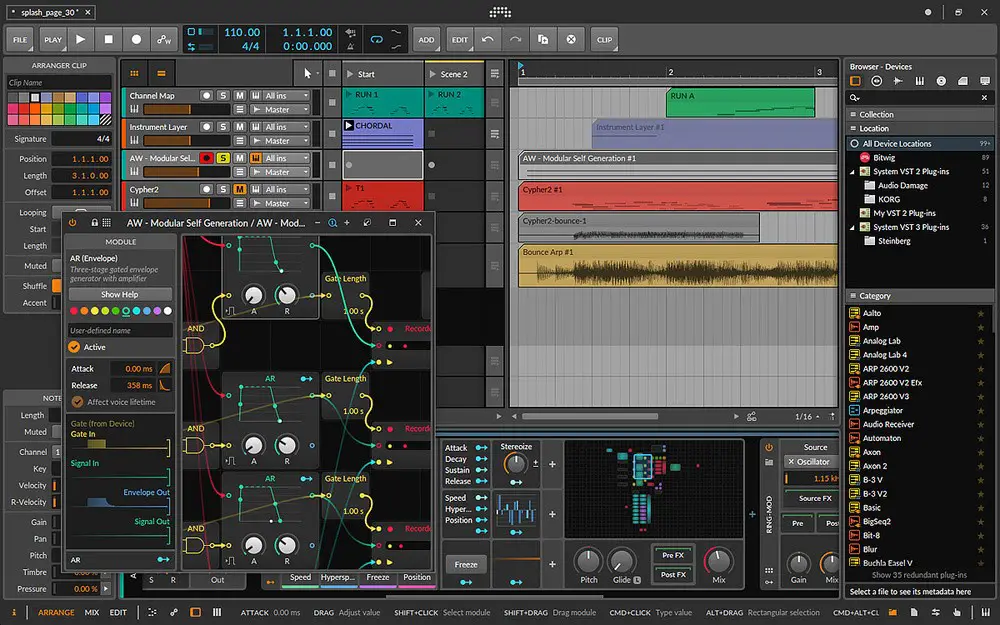 Bitwig software is easy to learn the software. This software contains user-friendly tools to make great editing. It has a great modulation system.
KEY POINTS
Good hardware integration.
9. STUDIO ONE
Studio one software is versatile. It has a lot of powerful and useful features. We can customize the interface and some settings.
KEY POINTS
10. PROPELLER HEAD REASON
Propeller Head software can produce great sounds. It can produce both sweet and complex sounds. It has a poor interface, and it can't do good editing.
KEY POINTS
It has a versatile piano.