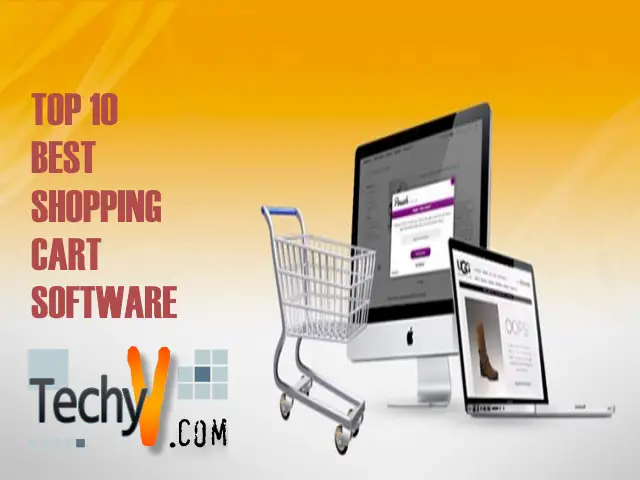 A shopping cart software is considered a must by many entrepreneurs. It helps the website owners to sell their products on the website. Because of the shopping cart software, customers can read descriptions of a product, add it to the cart, change settings, and purchase the product. Shopping cart software enriches the online shopping experience for both buyers and sellers on a website. There are many shopping cart software available. Here are the top 10 best shopping cart software:
10) PayKickstart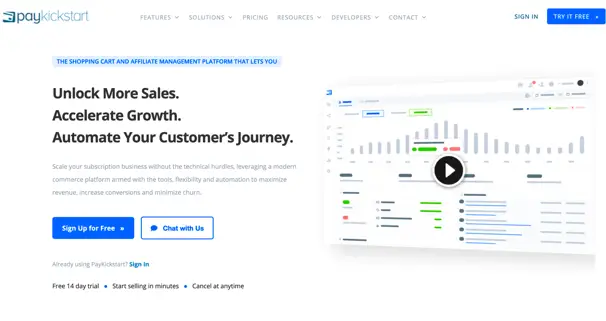 More than 1200 businesses in over 65 countries around the world use PayKickstart. Websites that rely on customer subscriptions also use PayKickstart. With the help of PayKickstart, businesses can accept payments with ease, manage subscriptions, maximize revenue, retain more customers, monitor reports with ut-most security and compliance. To provide more efficiency to its users, PayKickstart allows more than 60 integrations.
9) X-cart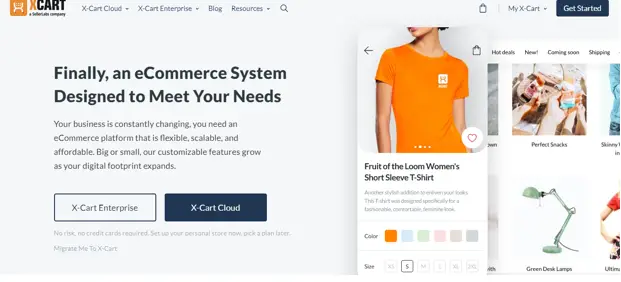 X-cart is one of the most flexible, scalable, and affordable shopping cart software. It provides various customizable features to its users so that they can grow their business. X-cart is very easy to use, implement as well as modify. Some of the important reasons why customers use X-cart is because it has awesome design templates: it is fast as well as secure, and much more.
8) Prestashop

Prestashop provides its users with every feature required by an online store. More than 300k entrepreneurs around the world use Prestashop. Prestashop is 100% customizable. Prestashop users can manage products, order, and customer relationships in their online store. It also helps attract new visitors to the online store.
7) Shopify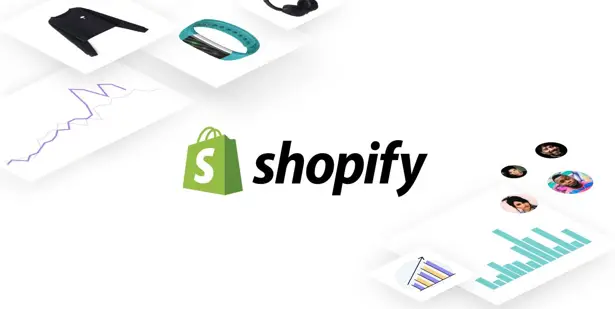 For new users, Shopify provides them with a 14-day free trial. Depending upon the user's online business, Shopify has different paid plans available for them. Some of the features of Shopify include 24/7 support, unlimited products, sales channels, manual order creation, discount codes, and much more.
6) Shopaccino

Shopaccino is the best choice for someone who is looking for a wide number of features. It helps the users to create, manage, and also grow their online business. Shopaccino also offers a 14-day free trial to its users. Shopaccino provides lots of payment gateways to its users. Even if a payment gateway is not on their list, the user can contact Shopaccino, and they will provide free integration to it.
5) 3dcart


3dcart provides more than 200 built-in features to its users. 3dcart is one of the few shopping cart builders that allows payment from more than 200 payment providers. It includes all the leading payment gateways. Apart from all this, 3dcart also provides industry-leading security and privacy protection, support for its users, comprehensive control panel, and powerful marketing tools.
4) AbanteCart

AbanteCart is one of the few shopping cart software that is available for free. Users can download AbanteCart for free from its official website. Features of AbanteCart include easy to learn, simple to use, no ownership cost, fast, secure, connected to extensions, outstanding support team, and much more.
3) Square

Square provides users with all the tools required to run a business. Any type of business can use the tools provided by Square. Moreover, Square is easy to set up and manage. Because of this, the products will get a wider reach among customers.
2) Salesforce Commerce Cloud
Because of Salesforce Commerce Cloud, the business buying experience for customers easy as well as efficient. It provides various solutions to its users that can help boost revenues from their business. Multiple payment options, custom product catalogs, personalized offers, and many more things can be provided to the customers using Salesforce Commerce Cloud.
1) OpenCart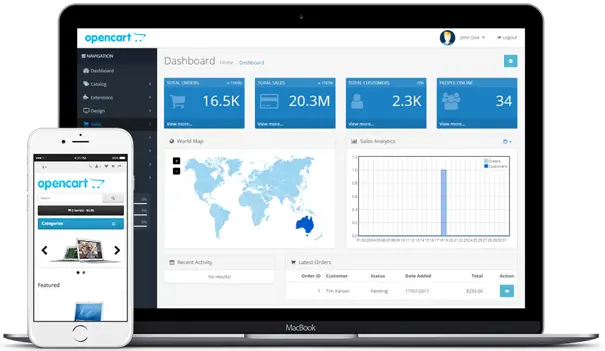 OpenCart is available for free. Users can download OpenCart from its official website. It allows its users to add unlimited categories and products. Not only this, it is available in more than 40 languages and also has a multi-currency system. As of now, OpenCart provides users with about 36 payment gateways. Users can also monitor the sales reports with the help of OpenCart.